Due to the success of the initial meeting for the black community to discuss internalised racism,  CURB will be sponsoring two follow-up meetings to take the discussions further.
Citizens Uprooting Racism in Bermuda spokesman said the upcoming meetings will be co-facilitated by Dr. Eva Hodgson and Mr. Cordell Riley and will take place on Wednesday, June 1 and Wednesday, June 15 at the Leopards Club beginning at  7:30 pm.
CURB has organised the events specifically for black people.
Historian and community activist Dr. Hodgson has explained if whites were present at the forums, black people may start focussing on their historic contributions to institutionalised racism.
Rather, the intent is to highlight racism's pervasive influence on black people's own thinking and self-image.  She said, "If we are going to think about what has been done to us, its better not have white people there to distract the discussion."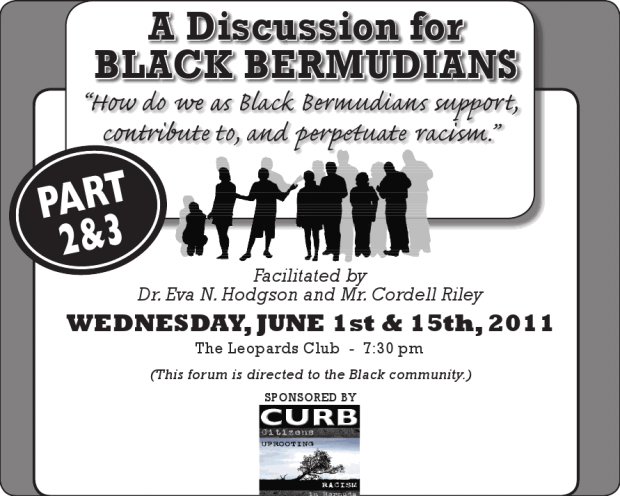 Read More About