[Updated] At approximately 8:15am this morning [Jan.5] there was an accident at the junction of Dundonald and King Streets, which saw a trailer smash into a car, which in turn smashed into another car.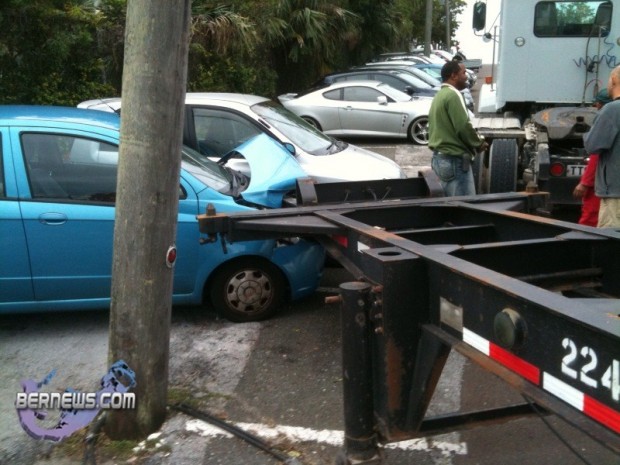 A tractor and trailer combination, but with no container on the trailer, was turning right onto King Street. Before completing the turn, the trailer separated from the tractor, continued moving, and smashed into a blue car parked in a bay.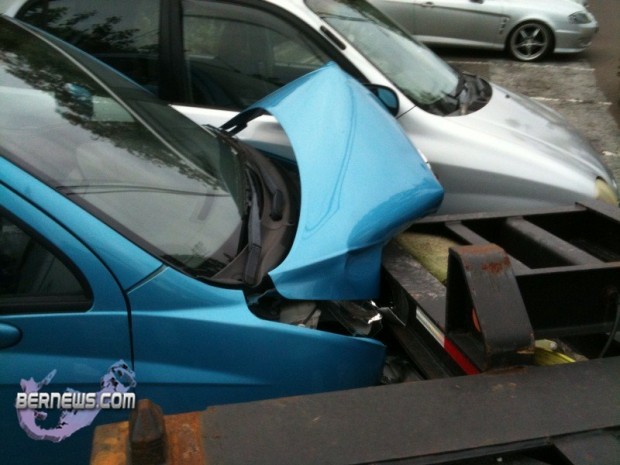 In turn, the force of that first impact pushed the blue car into a grey car parked next to it. The blue car was extensively damaged with its engine compartment sustaining the heaviest damage. The second car received damage to its right side. Accompanied by another person, the owner of one car came to collect his belongings.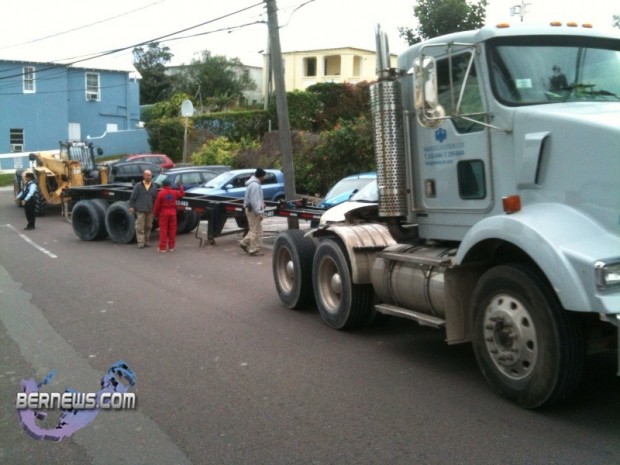 Police were on scene directing traffic, and we will update with official information as able.
Update: A police spokesperson said, "Around 7:55am on Thursday, January 5th police attended a reported damage only collision near the junction of Dundonald Street and King Street in Pembroke.
"It appears that a tractor trailer truck was traveling in the area when the trailer collided with two parked cars. Both parked cars were damaged; however no one was injured. Inquiries into this incident are underway.""
Category: Accidents and fires, All, News