Yesterday [June 4] Premier Paula Cox, Governor George Ferguson, Minister of Education Dame Jennifer Smith and toddlers from St. George's Pre-School took part in a cedar tree planting and plaque unveiling ceremony at Coney Island to commemorate the Diamond Jubilee.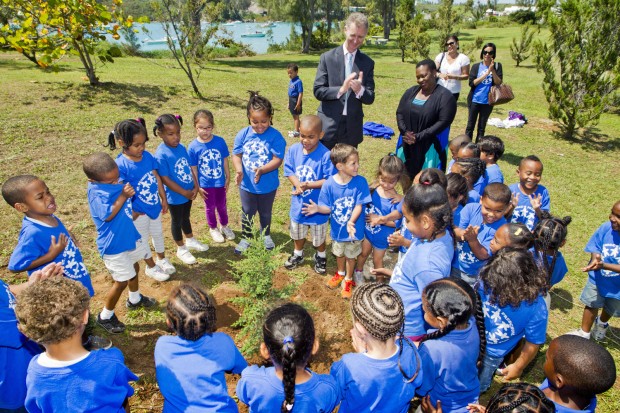 Chairman of the Diamond Jubilee Committee Major Marc Telemaque said, "As celebrations for this Diamond Jubilee continue in earnest across the Commonwealth, Bermuda has joined with that family of countries of which the Queen is Head of State.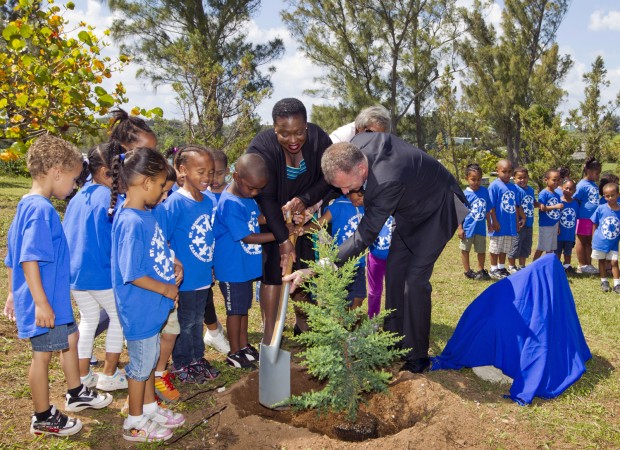 "All over the world trees have been planted to symbolise the strength and enduring character of this reign of 60 years. The planting of this Bermuda cedar is our Island's tribute to the Queen's steadfastness in duty and service.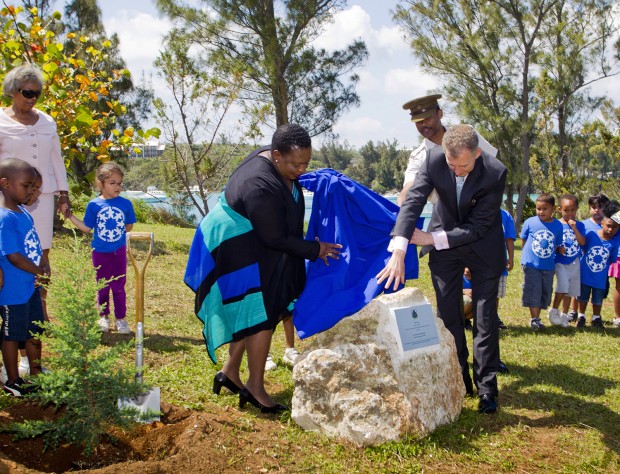 "Your Excellency, Madam Premier, the plaque that marks today's effort bears two lesser-known lines from a verse of the national anthem. It is a wish well suited to conditions of today: "Lord let the nations see that men should brothers be, and from one family the wide world over."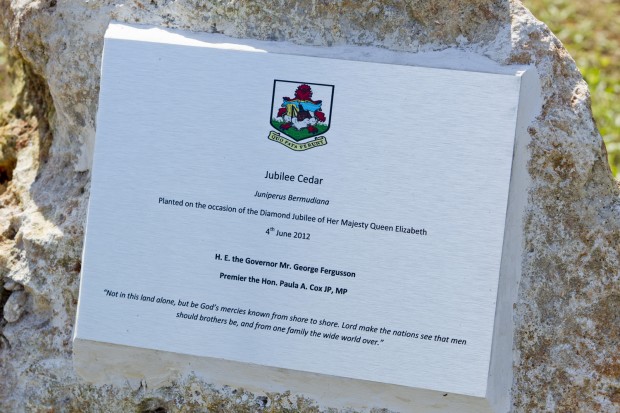 Diamond Jubilee celebrations in Bermuda included a Flotilla of boats traveling from Hamilton to Dockyard, the "Lighting of Beacons" at Fort St. Catherine, a Service of Thanksgiving at St. Peter's Church, and a High Tea at he Fairmont Hamilton Princess.
Read More About