[Updated] During today's [Aug 12] Around the Island powerboat race, FB55 was equipped with a camera, and the video below shows a look at the top speed 47-minute spin around the island from the view of a powerboat racer.
Brothers Tonka and Stacey Simpson were first across the line and won the class in a record setting time of 47 minutes and 10 seconds, with the onboard camera catching the action of them flying through the waters around the island.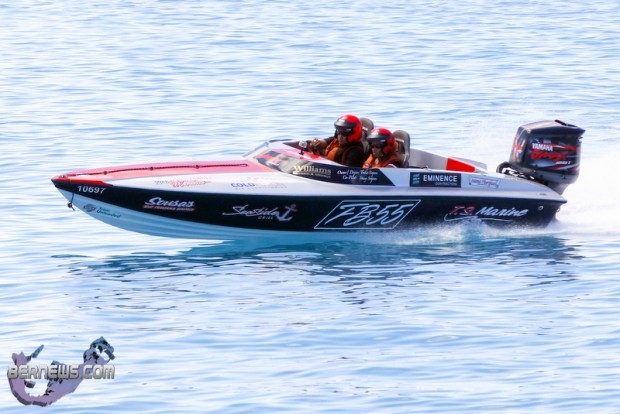 Tonka Simpson said, "The conditions were great for us today, we had good speed going up the North Shore. When we were in town we hit a wave from a ferry and almost lost it, but we managed to stay in control and bring it home." The boat rocking after passing the ferry can be viewed at 2.45 into the video below.
Stacey Simpson said, "I have confidence in my brother's ability and I knew we could come across the line first and that is what we did." You can view the class winners of today's race here and all our Around the Island race coverage here.
Read More About