International reggae star Maxi Priest joined with local artists at the John Lennon Tribute Concert last night [Sept 21] at the Botanical Gardens. The concert was part of the first-ever John Lennon Double Fantasy Bermuda Tribute, which was organized by Tony Brannon.
The Tribute also included a special sculpture made by local artist Graham Foster and placed at the Botanical Gardens, the 'Imagine the Art of John Lennon' art exhibit at Masterworks, and the release of a Double CD.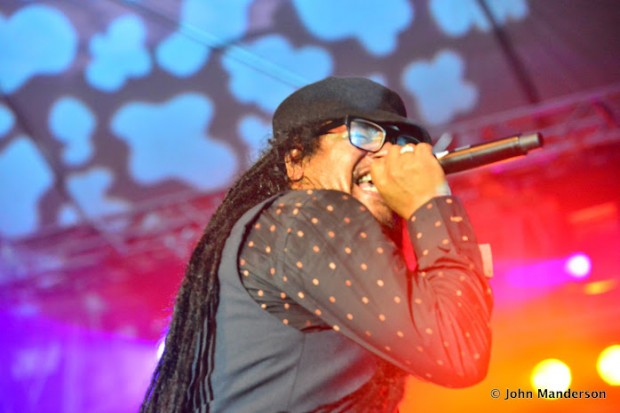 The series of events were inspired by the fact that John Lennon was himself inspired by the island after spending an extended vacation in Bermuda in 1980. The experience sparked his musical genius, helping to break a 5-year writer's block. The resulting comeback album was entitled Double Fantasy, named for a flower he had seen in the Bermuda Botanical Gardens.
Before his murder, Lennon credited both his ocean crossing and the time he spent in Bermuda with revitalising his creative energies. He explained to interviewers how he and wife Yoko Ono [who had stayed in New York to take care of business] collaborated over the phone while he was on the island.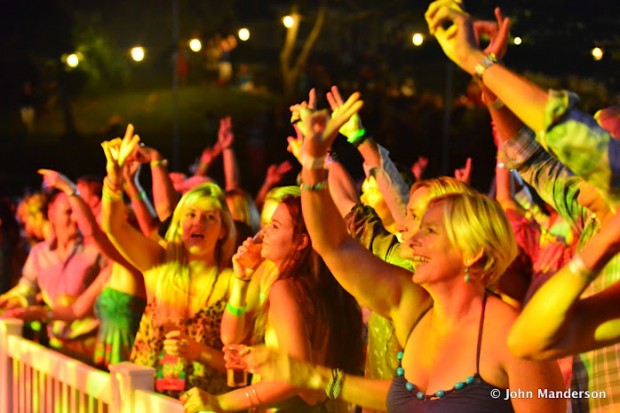 "I was at a dance club one night in Bermuda," Lennon told Rolling Stone in an interview conducted just three days before he was shot to death. "Upstairs, they were playing disco, and downstairs, I suddenly heard 'Rock Lobster' by the B-52′s for the first time.
"Do you know it? It sounds just like Yoko's music, so I said to meself, 'It's time to get out the old axe and wake the wife up!' We wrote about 25 songs during those three weeks, and we've recorded enough for another album."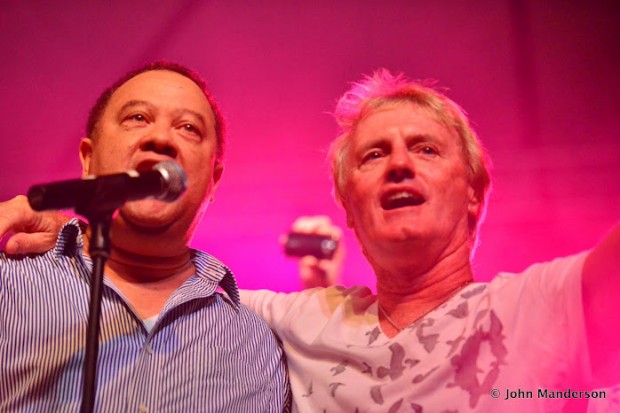 Performers for last night's Concert included the Bermuda School of Music, McCartney K, Joy T Barnum, Johnathan Frith, Christina Frith, Heather Nova, The Von Friths, Bailey & Talluza Tzuke, Judie Tzuke, The Von Tzukes, Paul Muggleton, Bailey Outerbridge, Steve Easton, Mia Chambray, K. Gabrielle/Kassandra Caines, Phil Morrison, Roy Young, Tiffany Paynter, Michael Cacy, Bermuda Folk Club, Chewstick, Uzimon, Biggie Irie, Errol Reid, Robery "Sai" Emery, The Love Singers which included Ed Christopher and Tourism Minister Wayne Furbert, as well as Maxi Priest. View all our footage of the John Lennon Tribute Concert here.
Click to enlarge photos:
Read More About
Category: All, Community, Entertainment, Music, News, Photos