Appearing in Magistrates Court this morning [Dec 21], a 30-year-old man was jailed after admitting engaging in sexual activity with another man on Front Street. Kevin Mendonca pleaded guilty to a charge of behaving in an indecent manner in a public place and was sent to prison for ten days.
Prosecutor Cindy Clarke told Senior Magistrate Archie Warner that in September 2012, Mr Mendonca and another man were seen on CCTV. The two men were first seen in Number Six cycle park engaging in what appeared to be sexual activity. Then they moved to another area on Front Street where Mr Mendonca performed a certain sex act on the other man.
According to what was said in Court, the approximate area below is where the sex act took place: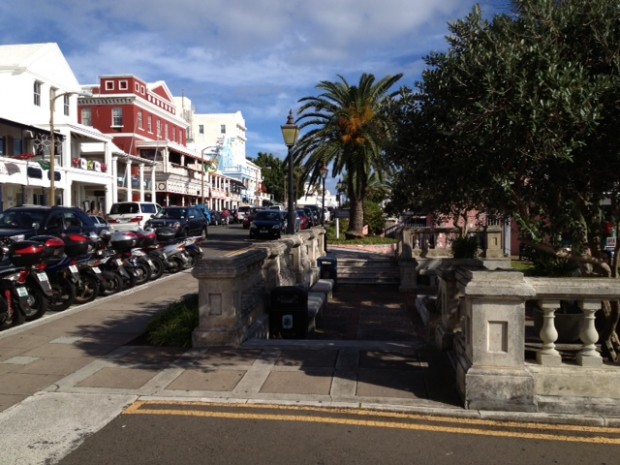 Ms Clarke said that this activity was visible to the public passing on the adjacent sidewalk and that it was still light at that time of evening. Police were called, and they arrested both men.
Mr Mendonca apologized and said he took full responsibility for his actions. He said it shouldn't have happened and he should have just walked away. The other man failed to appear in Court and a warrant has been issued for his arrest.
Saying that the act showed a blatant disregard for other people, that it would have been just as bad if it had been between a man and a woman, and that sex in public must be discouraged, the Senior Magistrate handed down a 10-day jail sentence.
Read More About
Category: All, Court Reports, Crime, News