Taking a break from her hectic television schedule in 1963 to enjoy a short Bermuda vacation, an American journalist commented that "Kitty Carlisle's smile was as bright as the local sunshine" when he caught up with her on the island.
Kitty Carlisle [1910–2007] was an American singer, actress and spokeswoman for the arts.
The widow of Broadway playwright and director Moss Hart [1904-1961] — who wrote the lyrics for the classic Irving Berlin song "Easter Parade" during a 1933 working holiday he spent in Bermuda with the composer in 1933 — Kitty Carlisle is best remembered today as a regular panelist on the classic television game show "To Tell the Truth."
Originally running on CBS from 1956 until 1968, the show featured a panel of four celebrities attempting to correctly identify a contestant with an unusual occupation or one who had undergone an unusual experience.
The contestant was accompanied by two impostors who pretend to be the central character. The celebrity panellists questioned the three contestants; the impostors were allowed to lie but the central character was sworn "to tell the truth".
After questioning, the panel attempted to identify which of the three challengers was in fact telling the truth.
Also known as Kitty Carlisle Hart, the actress — who co-starred with the Marx Brothers in "A Night At The Opera" [1935] early in her career — served 20 years on the New York State Council on the Arts.
In 1991, she received the National Medal of Arts from President George H. W. Bush.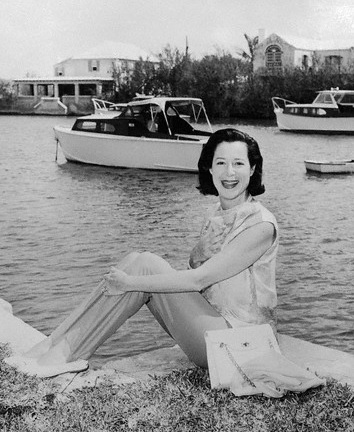 Read More About
Category: All, Entertainment, Films/Movies, History