Having enjoyed a successful first year of ownership of The Fairmont Hamilton Princess, the Green family today formally thanked the Bermuda Government for their support and efficiency in helping them to move forward swiftly with their renovation plans.
Alexander Green, on behalf of the Green family, says: "We would like to thank the Bermuda Government for their cooperation in moving quickly with planning and building control approvals. It is hard to believe that we have started work less than a year after we purchased the hotel which is a testament to the efficiency of the government and their desire to work with businesses to get projects off the ground as soon as possible."
Alexander and Andrew Green: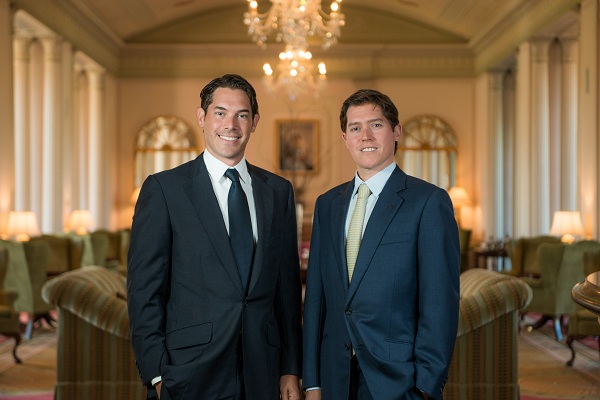 The Green family received planning permission for phase 1 of the renovations in late spring and broke ground on September 17.
Andrew Green, on behalf of the Green family, says: "We are currently hoping to develop a building in London which we bought before the Princess and we are still waiting for all the necessary permits because of red tape. We look forward to phase one being completed next summer and commencing on phase two in fall 2014."
Premier Craig Cannonier said, "We applaud the Green family for the confidence they have tangibly demonstrated in Bermuda's tourism product. Their many investments will add to our mandate of renewal and recovery for Bermuda and Bermudians. I'd also like to thank the Economic Development Committee and in particular the Minister of Tourism, Shawn Crockwell, for moving this project along so swiftly."
Read More About