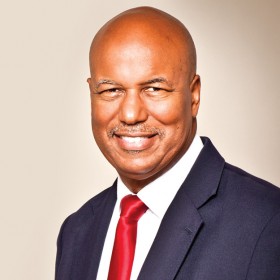 Last week Minister of Finance Bob Richards concluded meetings with various representatives of the UK Government to discuss matters related to Bermuda – UK engagement and international tax risk.
On 28th and 30th October, the Minister met with representatives within the UK Parliament and the Foreign and Commonwealth Office to discuss matters of common interest.
The Minister was joined by Assistant Financial Secretary [Regulatory Unit] Pamela Burrows, the Director of the London Office Ms Kimberley Durrant and Brussels based Counsel to the Government of Bermuda Alastair Sutton.
Minister Richards said, "Bermuda's international activities require support from the United Kingdom. Our work with the UK Government involves both the technical and political levels and it is important to ensure that factors that are examined are indeed relevant to Bermuda.
"The Ministry is committed to ensuring that appropriate information about Bermuda is transmitted to the key individuals in the UK Government and other institutions in order to ensure that Bermuda's position is clearly taken into account."
The Minister explained that it is "equally important to understand the benefits associated with the activity described above."
Minister Richards added: "In 2011, Bermuda was the UK's third largest foreign investor among non-European countries according to the 2013 Bermuda and the World Economy Report.
"Bermuda companies provide substantial insurance coverage to the UK market and are expected to pay 62% of the claims of the largest peacetime fire and explosion – the Buncefield oil terminal fires of 2005. The meetings directly support our commitment to strengthen public diplomacy and support bi-lateral and multi-lateral engagement."
The Minister also attended bi-lateral meetings with an emphasis on trade and added: "Engagement is just one part of getting policy right. Other important factors include truly valuing the contribution that a wide range of different people can make to what you are doing. As with my recent visit to Brussels, the trip is part of a broader effort to build goodwill and confidence in Bermuda."
Read More About