The Philippine Embassy team led by Consul Arlene Magno and Labour Attache Luz Padilla has had a very busy and successful consular and labour outreach mission over the weekend.
On Friday, February 21st, the team met with Immigration Minister Michael Fahy, Permanent Secretary Randolph Rochester, Chief Immigration Officer Danette Ming, and Deputy Governor Ginny Ferson at the Hamilton Princess Hotel with the aim of establishing stronger ties between the two countries. Minister Michael Fahy thanked the Philippine delegation for visiting the island and highlighted the Filipino community's role in the Bermuda community.
From left: Joey Prevendido, Welfare Officer Saul de Vries, Lyra Ocampo, Passport Officer Larry Sumando, Rennel Martinez, Deputy Governor Ginny Ferson, Chief Immigration officer Danette Ming, Labour Attache Labatt Padilla, Home Affairs Minister Michael Fahy, Consul Arlene Magno, Rowena Comber, Permanent Secretary Randolph Rochester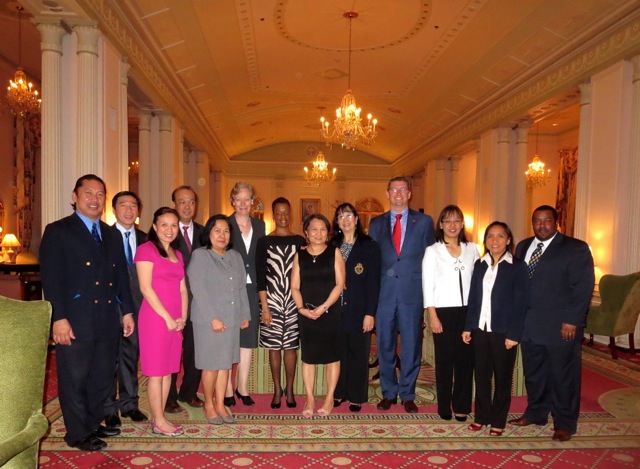 The embassy team provided services to 343 passport applications, 2 oaths of dual citizenship, and authenticated documents for Filipinos on the island. Yesterday, a labour outreach forum was organized by the Filipino Association and the Philippine Overseas Labour Office in an effort to address employment concerns among Filipinos.
Contributing panelists to the forum were Lisa Reed and Sara Clifford of the Human Rights Commission, former MP Mr. Dale Butler and Ms. Joanne Burrows. Apart from thanking the Bermuda government and Ms. Ann Spencer-Arscott of the Bermuda Red Cross for their role in raising funds for the typhoon Haiyan victims, Consul Arlene Magno expressed her thanks to the Bermuda government and the people of Bermuda for hosting the Filipino expat workers on the island.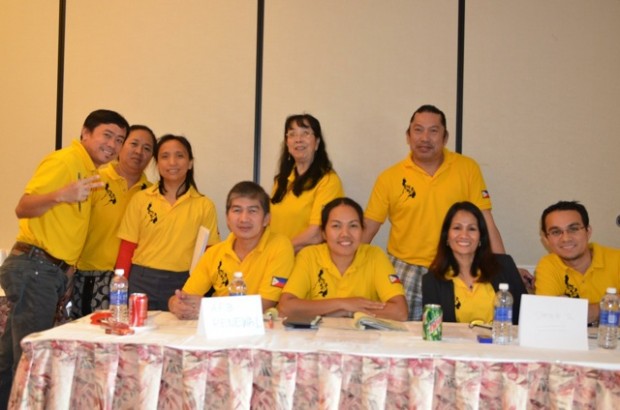 In her address to the attendees last Sunday, she said that, "Typhoon Haiyan had shined the spotlight on the Philippines and brought it to the front page of broadsheets throughout the world for days in a row. As a result, the global community had shared in our grief over the massive devastation in our country and risen up to the call for help. The outpouring of assistance, whether in terms of physical support or financial aid, has been truly inspiring and overwhelming.
"Bermuda belongs to the long list of countries that readily came to help the Philippines. Only when a nation is faced with a disaster like Typhoon Haiyan do you realize the closeness of bonds between two nations. Bermuda has shown itself to be a friend to the Philippines at this crucial time. And we cannot thank them enough. On behalf of the Filipino people, here in Bermuda and back home in the Philippines, we thank you from the bottom of our hearts."
As the first official visit wrapped up, the Philippine Embassy delegation looks forward to returning to Bermuda and work with the Association for future outreach missions.
Click to enlarge photos:

Read More About