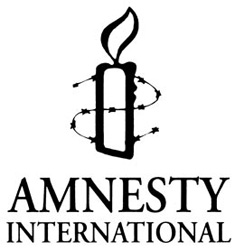 In helping Bermuda to recognize and celebrate International Women's Day – which is today [Mar 8] – Amnesty International Bermuda encourages people to join their campaign for women's rights globally.
A spokesperson said, "Although human rights are universal, access to claiming these rights, unfortunately, is not. Daily, around the world, women and girls are denied their human rights simply because of their gender.
"Although sexual and reproductive rights belong to everyone, women disproportionately suffer violations of their sexual and reproductive rights and the consequences are devastating – in Burkina Faso, women and girls are not given contraceptives at health clinics unless they are accompanied by their husbands or parents; in Morocco, rape survivors can be forced to marry their rapists to preserve family honour; in El Salvador, abortion is banned in all circumstances, even when the mother's life is at risk.
"As recent as the passing of the Anti-Gay legislation in Uganda, and in other countries, loving someone of the same gender can land you in jail. With so many restrictions that exist around the world, there is much work to be done for human rights.
"Although women and girls have the right to make their own decisions about their bodies, it is a right that is violated in every region of the world. Amnesty International recognizes that in order to ensure that sexual and reproductive rights are fulfilled and protected, we must identify the underlying gender inequalities that put women at a heightened risk and exposure to these types of violations.
"Critical factors like women's economic insecurity, lack of access to resources and education, gendered power hierarchies, and discriminatory attitudes combine to push women into vulnerable positions where violations of their sexual and reproductive rights are more likely to occur.
"Restricting and punishing sexuality and reproduction has a knock on effect for a whole range of other human rights. If a woman cannot make the most fundamental decisions about her own body, how can she be empowered to make decisions in other areas of her life? Through its global campaign entitled 'My Body My Rights', Amnesty International hopes to achieve gender equality and the full realization of women's human rights.
"Join Amnesty International Bermuda throughout the coming months to support those around the world and locally who struggle every day to access information, sexuality education, and sexual and reproductive health services for a safe and healthy life."
For more information, please visit the Amnesty International Bermuda Facebook page.
Read More About