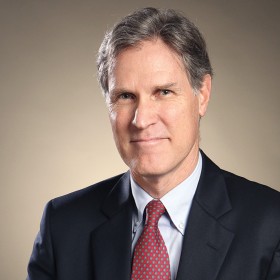 "We are optimistic that with the economic and policy changes we have initiated to date, Bermuda's economy is heading in a much better direction," Minister of Education and Economic Development Dr Grant Gibbons said.
Dr. Gibbons said, "Last week the Department of Statistics released their annual Gross Domestic Product [GDP] report showing economic activity in Bermuda for the calendar year ending December 31st 2013, the first full year under the new OBA Government. The good news is that the report paints a picture of an economy turning the corner after four prior years of unprecedented decline.
"The One Bermuda Alliance Government is working tirelessly to revive Bermuda's economy on many fronts. We are working to attract new companies to the island, working with hotel developers to get new properties built and retraining Bermudians to qualify for jobs in a wide range of industries.
"The OBA promise was jobs for Bermudians, and this is our primary focus. In early 2013 our initial aim was to stabilize Bermuda's economic foundation and bring discipline back to public finances in ways that restore confidence, opportunity and hope.
"It is good news that our GDP – a measure of the total economic activity in Bermuda – increased by almost one per cent in 2013 – the first growth in our economy in five years. It is true that when adjusted for inflation, GDP was down 2.5 per cent.
"It is also true that all economic sectors had not turned the corner in 2013 – but sustained, across-the-board economic progress does not happen overnight. Nevertheless, there were encouraging signs that a number of sectors began to recover.
"More air arrivals in 2013 helped the island's hotels increase room sales by 9 per cent. Food and beverage sales also increased 14 per cent.
"The International Business contribution to GDP grew for the second consecutive year, increasing 3.9 per cent in 2013. We are optimistic that 2014 will also be a good year for growing this important sector of economy, which makes up 26 per cent of our overall GDP. [GDP contribution should not be confused with foreign currency earnings, where balance of payments figures show that international business makes up the lion's share of this critical financial contribution to our island.]
"An increase in goods imported in 2013 led to a 20 per cent increase in cargo handling services. This increase, along with other increases in spending on items such as cars, which increased 20 per cent in 2013, show increased consumer confidence and willingness by residents to make purchases they may have postponed for the last few years as the economy worsened.
"There are other positive indicators in the report that show that while still fragile, the economy is showing increased signs of stabilisation.
"However, some good news doesn't mean the economy is good for everybody. The less promising aspects of the GDP report confirm that some sectors, such as the restaurant industry and the construction industry are still struggling. In 2013, the construction contribution declined by 4.4 per cent after experiencing four prior years of declines as high as 22 per cent. A slowdown in construction in 2013 was to be expected as large projects such as the new acute care wing of KEMH Hospital were close to completion.
"Nonetheless, there are encouraging signs that construction will ramp up again as new hotel properties, including the former Club Med site, Morgan's Point and Ariel Sands are developed and renovated. The hospitality sector will also be boosted by the prospect of at least one World Series Event from the America's Cup in 2015/2016 and even more if Bermuda is ultimately selected to host the Finals in 2017.
"The GDP report highlights the loss of 227 jobs during 2013 in the construction industry, but also in the wholesale and retail trade sector. The Department of Statistics annual Employment Survey taken in August 2013, also showed job losses for Bermudians in the previous 12 months. Although the decline in jobs continued into 2013, the job losses were approximately half of the more than 1,050 job losses seen in the 2012 Survey, suggesting an improving trend in what has been a very difficult job market.
"What is the OBA Government doing to get Bermudians back to work?
"We have launched the comprehensive National Training Plan that will provide Bermudians with opportunities to re-train in industries for which there are currently openings. The Plan, which can be found online on the Government portal under the Ministry of Home Affairs, identifies thousands of jobs available locally and the Government is doing all they can to ensure Bermudians are hired for these jobs.
"The Department of Workforce Development is implementing the Plan and assists with many aspects of career guidance including job referrals, resume writing and interview preparation, career assessments, further education assistance and more. The Department has also launched the Bermuda Jobs Board website and partnered with Bermuda Cable Vision to show job openings on Channel 87. The Bermuda Economic Development Corporation also assists entrepreneurs to start or enhance existing small businesses, which are the backbone of any economy.
"Hotel developments, including the Fairmont Hamilton Princess and Pink Beach, are underway and will provide jobs during construction and once opened. We have passed new business legislation to make Bermuda more attractive to investment funds, asset management, trust business and new company formation. In addition, the OBA Government enhanced the Job Maker's Act to encourage the retention of existing jobs on island.
"The very healthy 16 per cent overall increase in 2013 in new international business incorporations and the 72 per cent increase in new insurance entities in 2013, show confidence by foreign investors in the future of Bermuda's economy. These companies create jobs both directly and indirectly. They bring much needed foreign investment to the island and also utilize local professional service firms and other local services across many sectors of the economy.
"We have seen an increase in retail sales in four out of the first six months of 2014, an increase in planning applications and encouraging signs of activity in the real estate market. In addition, the encouraging positive increase in new company formations has continued into the first half of 2014. All these are positive indicators that economic activity is increasing and employment opportunities are growing.
"We continue to work on controlling public sector spending, and the recently released six-month update from the Ministry of Finance shows we are on track with our fiscal discipline plan, having reduced government spending by 7.4 per cent and increased revenue 2.3 per cent.
"Like all Bermudians, we are concerned that economic recovery and job growth is a slow process. We are working hard to find ways to speed the process up, but even the Opposition Leader last year acknowledged the challenge when he said, "No government can create jobs…Governments can only cultivate the conditions where jobs can be created, and that can only happen when we face the truth and take decisive action."
"Following the prolonged period of economic downturn and a severe loss of confidence in Bermuda's economic future, the OBA Government did not expect to see an instant turnaround in 2013. The record of other countries whose economies are more diversified than Bermuda's has shown that recovery and growth take time.
Dr. Gibbons concluded, "However, we are optimistic that with the economic and policy changes we have initiated to date Bermuda's economy is heading in a much better direction, with growing confidence, as we move through the second half of 2014 and into a brighter 2015."
The full 15-page GDP report courtesy of the Department of Statistics is below [PDF here]
Read More About