A video has surfaced online showing the perfume launch held in New York on September 23rd, with the video highlighting the presence of actress Catherine Zeta-Jones, while providing a quick glimpse into the event.
In September 1864, exactly 150 years ago, the Mary Celestia, a Civil War Blockade Runner sailing to Charleston, South Carolina, sank off the south shore of Bermuda.
An international team of Marine Archeologists discovered a well-hidden cargo of perfume bottles in the ship's bow in 2011, after a Bermuda storm blew through and shifted the wreck.
The Piesse & Lubin fragrance was passed along to Isabelle Ramsay-Brackstone, master perfumer at The Bermuda Perfumery, and who carried the perfume to experts in New Jersey where it was analyzed, and then used the experts' analysis to recreate the fragrance using modern-day ingredients.
The limited edition Mary Celestia is packaged in a genuine Bermuda Cedar box: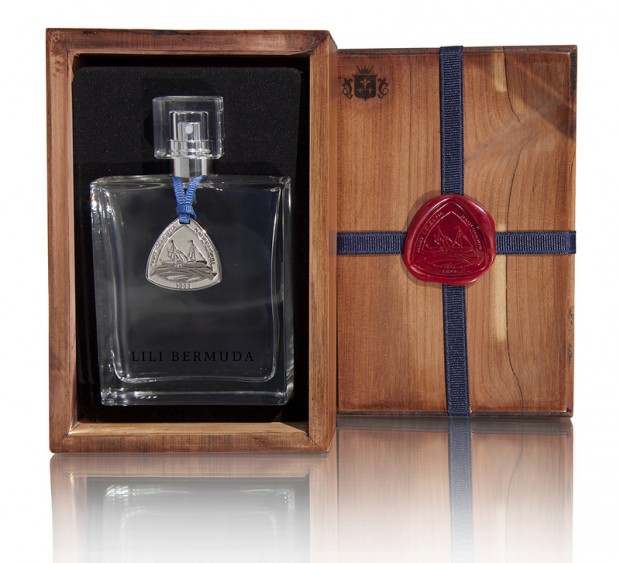 Only 1,864 bottles of the perfume will be offered to honor the shipwrecked Mary Celestia which was hiding this perfume when it sank off Bermuda in 1864.
The retail price is $225 and part of the sale proceeds will go to a new foundation to preserve and promote Bermuda's shipwreck heritage.
The video voice over says, "Catherine Zeta-Jones found some buried treasure at the launch of a luxury perfume. The new scent creates one originally from the 1800's that was discovered in a Bermuda shipwreck.
"Catherine stopped by the event to support Bermuda; an island that is close to her heart. So much so that she owns a home there with her husband, Michael Douglas.
"Smiling like Catherine and wearing history comes at a high price. The limited edition perfume retails for $225, and a portion of the proceeds will help preserve Bermuda's shipwreck heritage."
Video courtesy of OK! TV USA
The Bermuda contingent in attendance at the launch included Premier Michael Dunkley, Minister Shawn Crockwell, Minister Grant Gibbons, Senator Jeff Baron, BTA Chairman David Dodwell, BTA CEO Bill Hanbury, Custodian of Historic Wrecks Dr Philippe Rouja, former Premier Dr Ewart Brown, Glenn Jones, and Charles Webbe.
Read More About
Category: All, Entertainment, News, Videos