[Updated with video & more photos] Broome Street in Sandys has been officially renamed Clyde Best Lane, with the unveiling held earlier today [Nov 1] with friends and family, politicians from both sides of the aisle, and football fans both young and old in attendance.
One of the most successful athletes the island has ever produced, Mr Best began playing football at West End School in Somerset, which commenced a career which took him to the highest levels of English football, where he was a star player in the 1970s.
Considered not only a world class footballer, but one who helped to pave the way for the black footballers of today, Mr Best played 218 games and registered 58 goals for West Ham over 7 seasons between 1969 and 1976.
The Bermudian is known the world over by football fans, and was featured in a CNN special report on racism in football in 2012.
He was inducted into the Bermuda National Sports Hall of Fame in 2004, and decorated with the MBE in the Queen's 2006 New Year's Honours list for services to football and the community in Bermuda.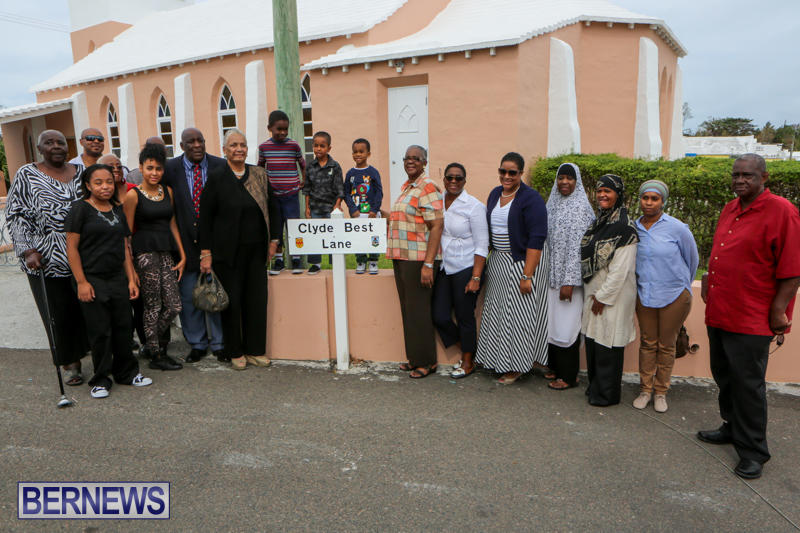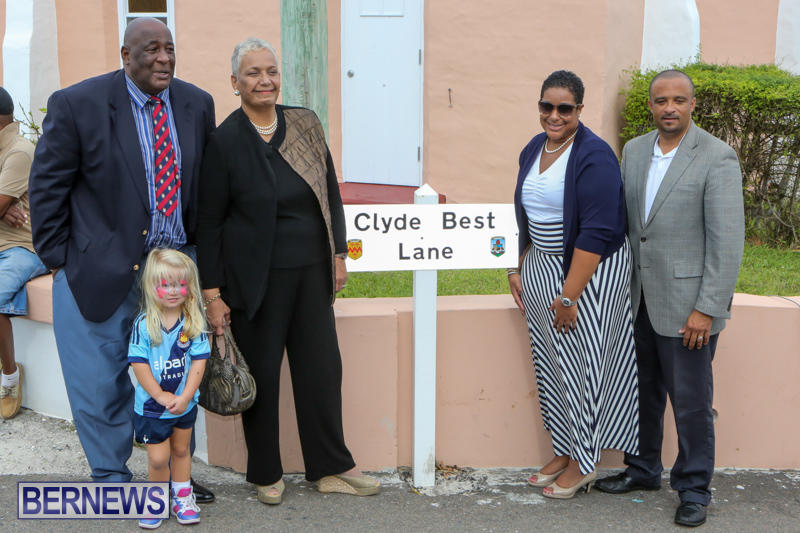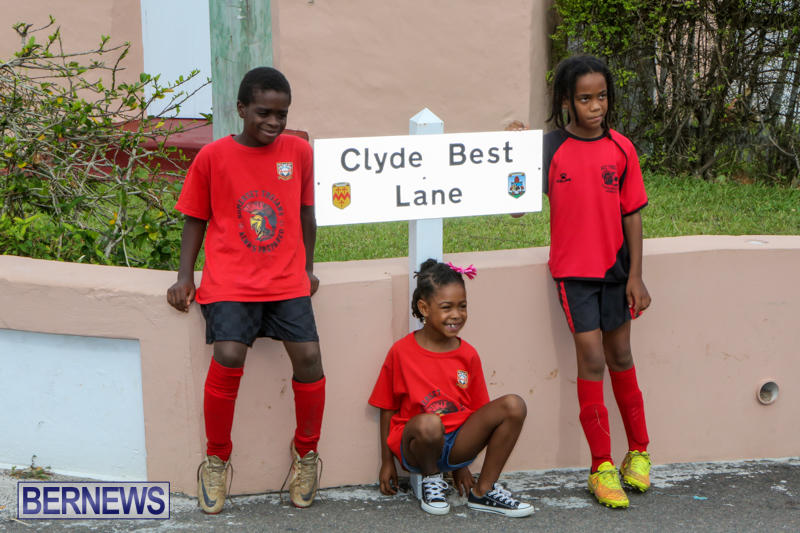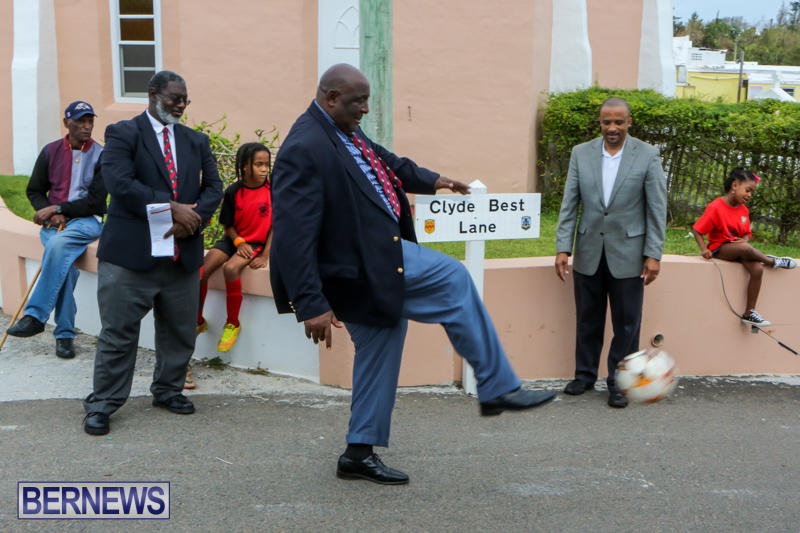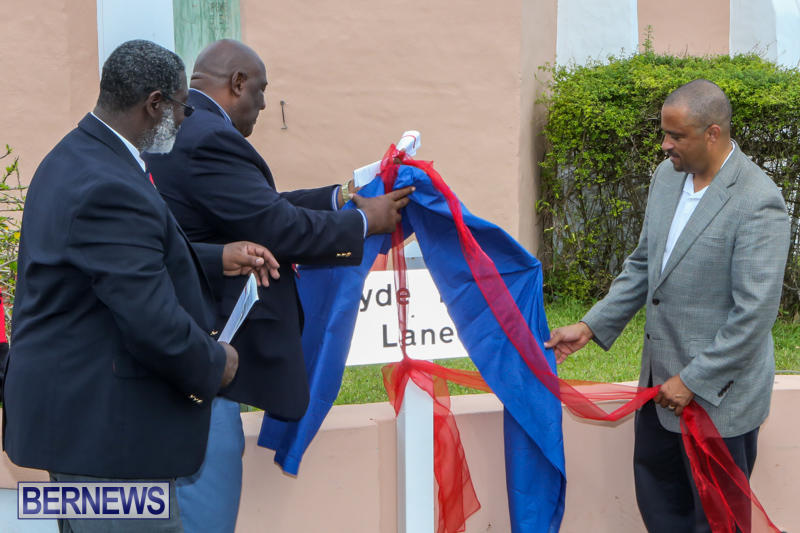 Click to enlarge photos:
Read More About