A 26-page Bermuda profile, debuted in Delta Airline's Sky magazine this month, is estimated to reach 5.5 million readers as they fly Delta during the busy holiday travel season, the Bermuda Tourism Authority said.
"The December 2014 Sky edition thoroughly examines Bermuda's lure as a leisure, business and wedding destination. Editorial coverage touches on shopping, culture and culinary options around the island, while golf, fishing and flyboarding are among the activities featured," the BTA said.
Screenshot #1 from the Sky magazine: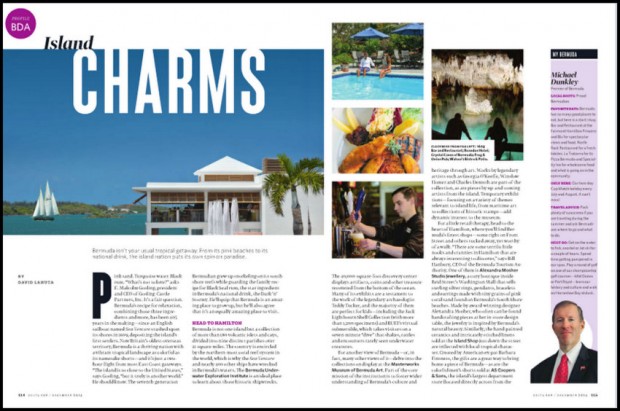 "There are more than two-dozen local businesses profiled in the special profile – about 20 are advertisers, including the Bermuda Tourism Authority [BTA]. The insertion is part of the BTA's new marketing strategy recently announced."
"We are very pleased to see this idea come to life in such a vibrant way," said Bill Hanbury, Chief Executive Officer of the Bermuda Tourism Authority. "We began working with Delta Airlines and tourism industry stakeholders on this opportunity back in August."
Screenshot #2 from the Sky magazine: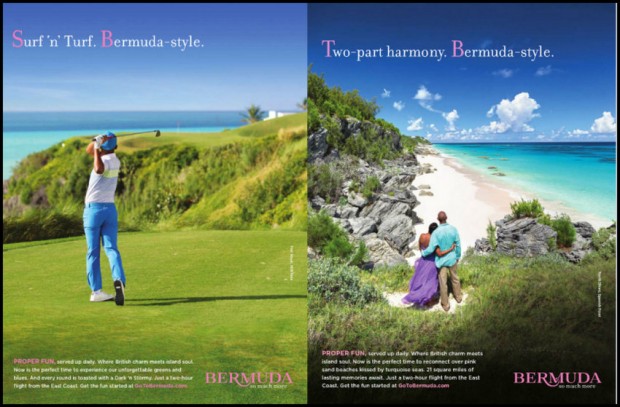 "We believe those who decided to participate will be very pleased with the final product. Even those not specifically highlighted in the profile stand to benefit from the five million airline passengers inspired to fly to Bermuda as a result of the magazine coverage."
Sky had full editorial control on the feature, choosing to explore four of Bermuda's tourism hubs: St. George & St. David's Island, Hamilton, Dockyard and South Shore beaches. Visitor hubs were identified in the 2012 National Tourism Plan and are a focus of the BTA's Product and Experiences team.
Screenshot #3 from the Sky magazine: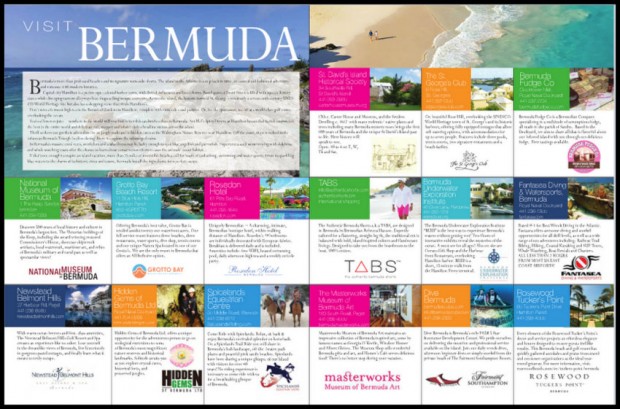 Mr. Hanbury said: "The size and success of this feature is in direct correlation to the power of partnership. The interest and involvement of multiple Bermuda stakeholders and businesses resulted in such a large feature. It's a marketing victory for the entire country and we are grateful for the support."
Sky is free to Delta Airline passengers including non-commercial flyers on Delta Private Jets and in Sky Clubs around the world. It can also be read online here, with the Bermuda feature starting on page 113.
Read More About