[Updated with video] Over 24 hours after the high winds resulted in a boat ending up lodged next to the Causeway, the vessel remains in the same location, however a barge was seen in the area this afternoon [Feb 17] indicating they may be getting prepared to shift the boat. The high winds that caused this situation have not yet abated, with the Bermuda Weather Service issuing a Gale Warning valid for tomorrow.
Update 4.38pm: The police said the boat is now being moved and warned of traffic delays in the area.

Update 5.52pm: The boat has been removed, and traffic is flowing normally again. A slideshow showing the boat being removed is below
-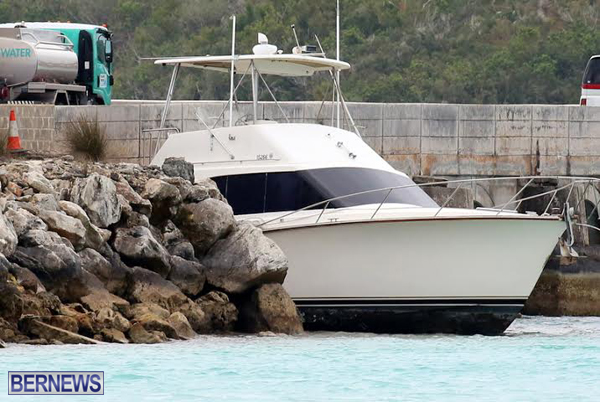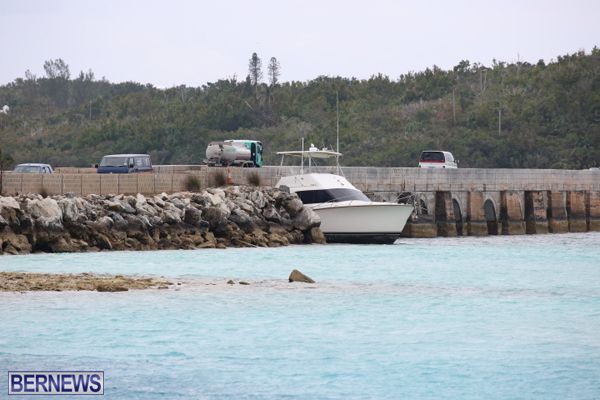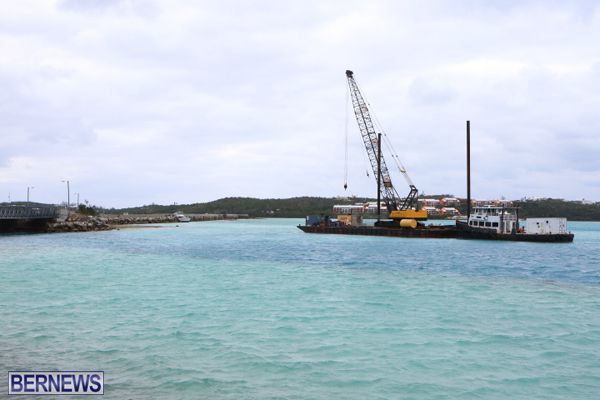 Update 10.17pm: Video of the boat being removed and placed on the barge, then offloaded onto a boat trailer.
Read More About
Category: Accidents and fires, All, Marine, News, Photos, Videos