Visitors looking for a warm destination this summer are getting a nudge in Bermuda's direction thanks to a National Geographic article that suggests the island as one of the "Best Summer Trips 2015," highlighting the Cup Match holiday as "Bermuda's equivalent of the Super Bowl."
Featured alongside locales such as Austrailia, South Korea, and Peru, Bermuda is detailed in full by the article as it touches on topics including seasonal events, transportation, accommodations, food and drink, shopping, and more.
Despite its broad scope, the article focuses on Cup Match, sharing a quote from Minister of Tourism and Transport Shawn Crockwell, who said, "If you want to experience Bermuda like a local—at its most welcoming, its most lively, its most fun—join us for Cup Match."
Cup Match celebrations in 2014: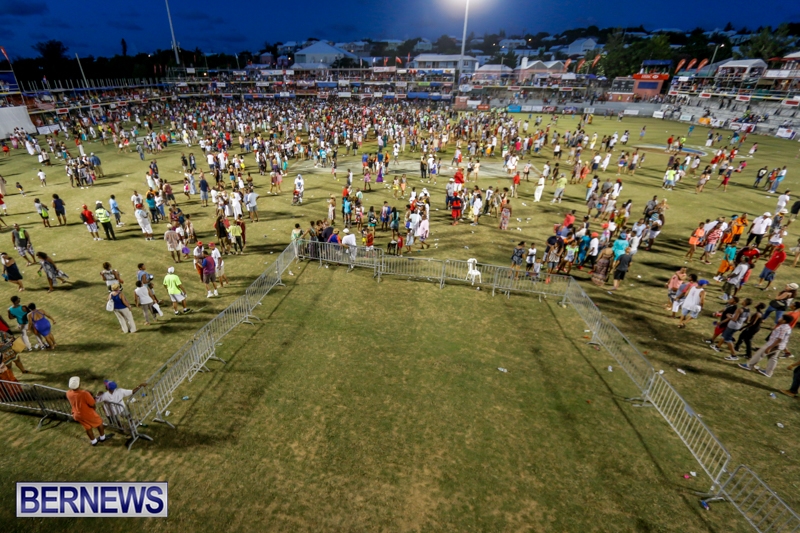 The article suggests Rosewood Tucker's Point as a place to stay when visiting the island, calling the hotel "posh and properly British," while Art Mel's Spicy Dicy and its deep-fried fish sandwich – which celebrity chef Marcus Samuelsson recently called "perfection" – earning top mention when it comes to food and drink.
With its suggestions for food, fun, and accomodations out of the way, the article says, "Proper manners, including acknowledging others with the more formal 'Good morning' and 'Good afternoon,' always are appreciated.
"But, it's also helpful to know a bit of Bermy [Bermuda] slang such as "Wopnin?" [What's happening?] and "greeze" [food or a big meal], as in 'I'm hungry. Where can I get a greeze?"
Bermuda Aerial Media photo of the Non-Mariners Race in 2014: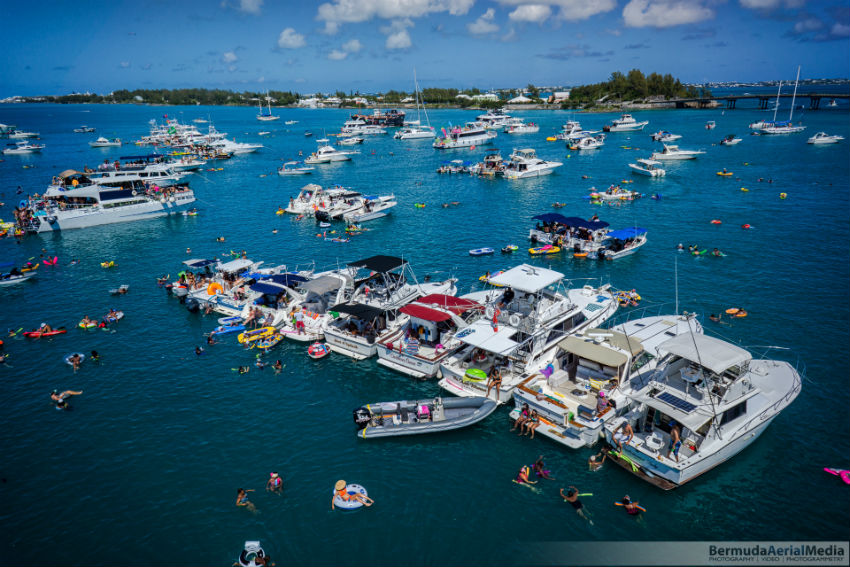 "Cup Match is the only time when gambling is legal in Bermuda. The government-sanctioned game Crown and Anchor is a simple board and dice game traditionally played by British sailors. Look for the Crown and Anchor tent at the Cup Match cricket field to watch the raucous action or try your luck.
"On the Sunday immediately after Cup Match, normally proper Bermudians let loose at the annual Non-Mariner's Race, where residents attempt to propel their barely seaworthy floats, often with satirical themes, across Mangrove Bay, to the raucous shouts of spectators.
"The first vessel to sink usually wins."
Read More About