Local students that attended the United Nations International School [UNIS] conference at the UN Headquarters from March 4 through 7 in New York met last week at CedarBridge Academy for a the two-day event involving 60 students from Saltus, Bermuda Institute, CedarBridge Academy, Bermuda High School, and Berkeley Institute.
The UNIS topic was 'Sustainability: Balancing People, Planet & Profit,' and the local conference used Morgans Point as an example for achieving the same in Bermuda.The students had two days to provide a presentation. On the second day, their presentations were judged by a panel of judges that consisted of sponsors and a senior student.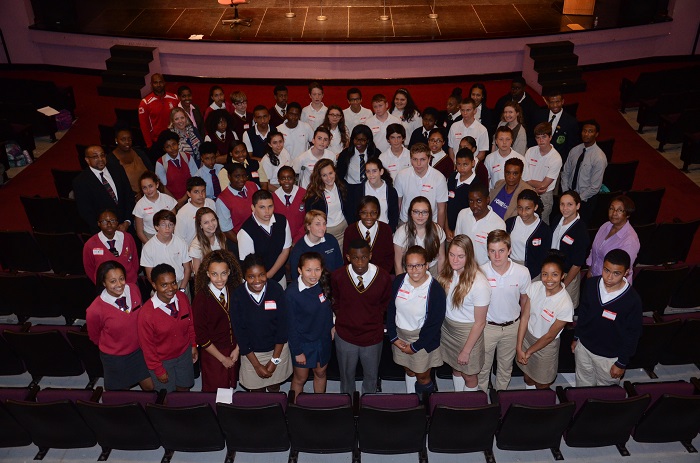 A spokesperson said, "This is has been a very productive and successful programme. The students were keen and focused throughout the year. They were great to work with and we are of their accomplishments.
"They received an added bonus when they were awarded for their international ambassadorship by Premier Michael Dunkley and Minister of Education Wayne Scott at the Cabinet office on March 20."
Read More About
Category: All