[Updated] While it bears no danger at all to Bermuda, the people of Mexico are not so lucky, with Hurricane Patricia bearing down on them carrying maximum sustained winds of a staggering 305km/h [190mph], which numerous international reports said makes it the strongest hurricane ever recorded.
To give a comparison, Hurricane Patricia is about twice as strong as Fabian, which struck us in 2003 leaving substantial damage and four people dead.
Photo of Hurricane Patricia taken from space by Scott Kelly: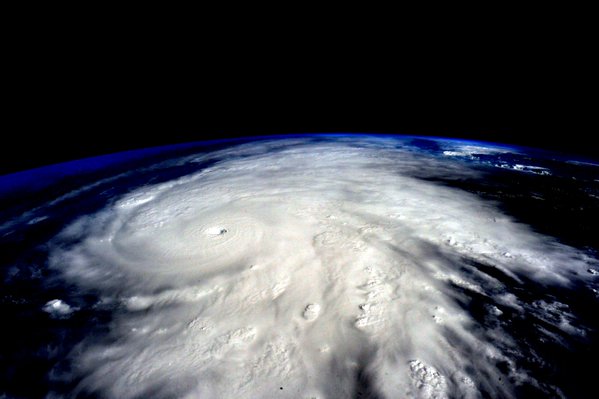 The U.S National Hurricane Centre said the category 5 hurricane could be "potentially catastrophic", adding that "Patricia is expected to remain an extremely dangerous category 5 hurricane through landfall."
"Mexican authorities have begun evacuating residents ahead of the arrival of Hurricane Patricia," the BBC reported. "A state of emergency has been declared in three states in Patricia's path."
"More than 7 million residents — and an estimated tens of thousands of U.S. citizens visiting or living there — were told to prepare for the "worst-case scenario" as the ferocious storm was expected to race ashore on Mexico's Pacific coast between 6 to 10 p.m. ET Friday," NBC said.
"The tourist magnets of Puerto Vallarta and Manzanillo were directly in the Category 5 storm's projected path, and Puerto Vallarta's airport was closed Friday out of precaution as some stranded vacationers described their inability to fly out of a "nightmare."
Update 10.07pm: While it is still a very dangerous Category 5 hurricane, the NHC's latest update said maximum sustained winds have decreased to 260km/h [160 mph].
"As the outer wall of the hurricane swept over the coast at 6:15 p.m., the authorities reported trees being knocked down and landslides taking place along the road between the city of Colima and the port city of Manzanillo. Light poles were quickly toppled and roofs torn off," the NY Times reports.
Update Oct 24, 10.19am: Patricia has now decreased to a Category 1, and early reports "were cautiously optimistic," USA Today reported, saying that no deaths were reported.
"Landslides and flash floods were reported, but the mass evacuations that occurred prior to the hurricane's arrival appeared to have worked in saving lives."
Read More About
Category: All