[Written by Dorcas Francis & Attiya Talbot]
A great evening out at the Daylesford Theatre this weekend. The opening night of the play Stick Fly was outstanding from the set to the casting. I wanted to be relaxing with a glass of wine in that living room!
In this dramatic comedy, the affluent African-American LeVay family is gathering at their Martha's Vineyard home for the weekend, and brothers Kent and Flip have each brought their respective ladies home to meet the parents for the first time.
Tensions flare as race, class and family become prime conversation topics. Then, when a phone call reveals a family secret, everything unravels. By the end of the weekend, lives have been turned upside-down and a family is left to reassemble the pieces.
Dorcas Francis & Attiya Talbot with the cast, photo courtesy of Michael Swain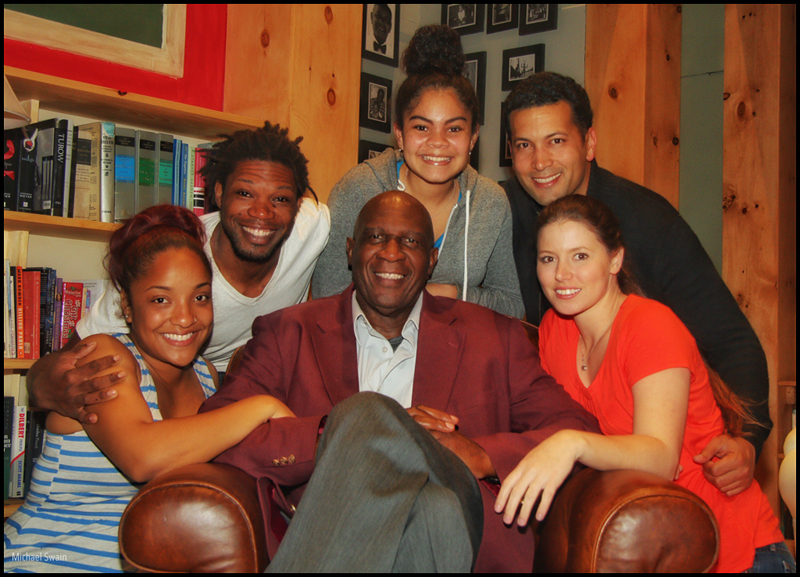 Each character was believable, and my emotions were heightened. I felt their pain and also laughed out loud at their wit. The subject matter of family, race and class were dealt with in a thought provoking manner. This play has come to Bermuda at the perfect time, as it broaches these subjects in a frank and honest manner.
We can all relate to the characters in some way and see ourselves and others in a way that has not been seen on our shores before. Love, lies, privilege access and scandal brought to the stage by a talented cast and superbly directed by Jenny Burrell – Jones.
Due to overwhelming demand, an extra evening's performance of Stick Fly will take place on Tuesday 16th February, tickets can be purchased from ptix.bm. Tickets are $30, and performances are at 8pm
Cast
Taylor – Kathelin Lembert
Kent – Adrian Kawaley – Lathan
Cheryl – India Wilson
Flip – Che Barker
Dad – Ed Christopher
Kimber – Paige Stienlet
Read More About
Category: All, Entertainment