"Golf just one reason to visit friendly paradise of Bermuda," according to the New York Daily News Sunday edition, which called the island a "hidden gem" that's "like stepping back in time."
The article in the Daily News — which has a Sunday circulation of more than 640,000 — said, "One of Bermuda's major tourist attractions, other than its beaches and golf courses, is a hidden gem, the wonderful, laid-back courtesy and hospitality of its locals.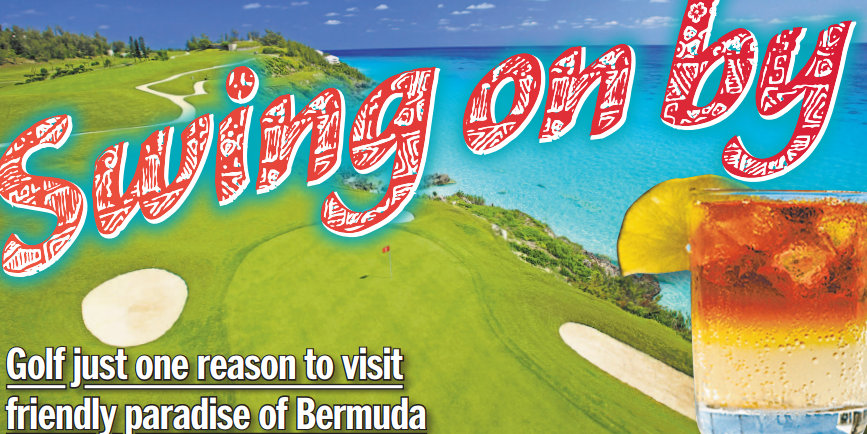 "It's like stepping back in time. They're always pleasant, friendly and ready to offer advice whether it's a query on the menu, where to swim, dine or just chill out.
"The British overseas territory's pink-sand beaches and turquoise waters are breathtaking — and for a collection of islands that total only slightly more than 20 square miles, there are an impressive 64 miles of stunning coastline."
"It's difficult not to be tempted to try the island's famous signature drink, the Dark 'N' Stormy, a dark rum and ginger beer cocktail, still brewed today by the Gosling family."
The Daily News article follows below [PDF here]:

Read More About