The smoking lounge at the airport has been closed effective April 1st, with the Ministry saying the lounge has now "been decommissioned" however "smoking continues to be permitted at designated outdoor areas."
In explaining why it was closed, the Ministry of Tourism Development and Transport told Bernews, "In 2005, legislation seeking to make all Government buildings smoke free was introduced in Bermuda.
"In 2007, the Department of Airport Operations applied for an exemption in order to have a designated smoking room in the U.S. Departures Lounge as the smoke-free policy was new not only for Bermuda, but for airports in general.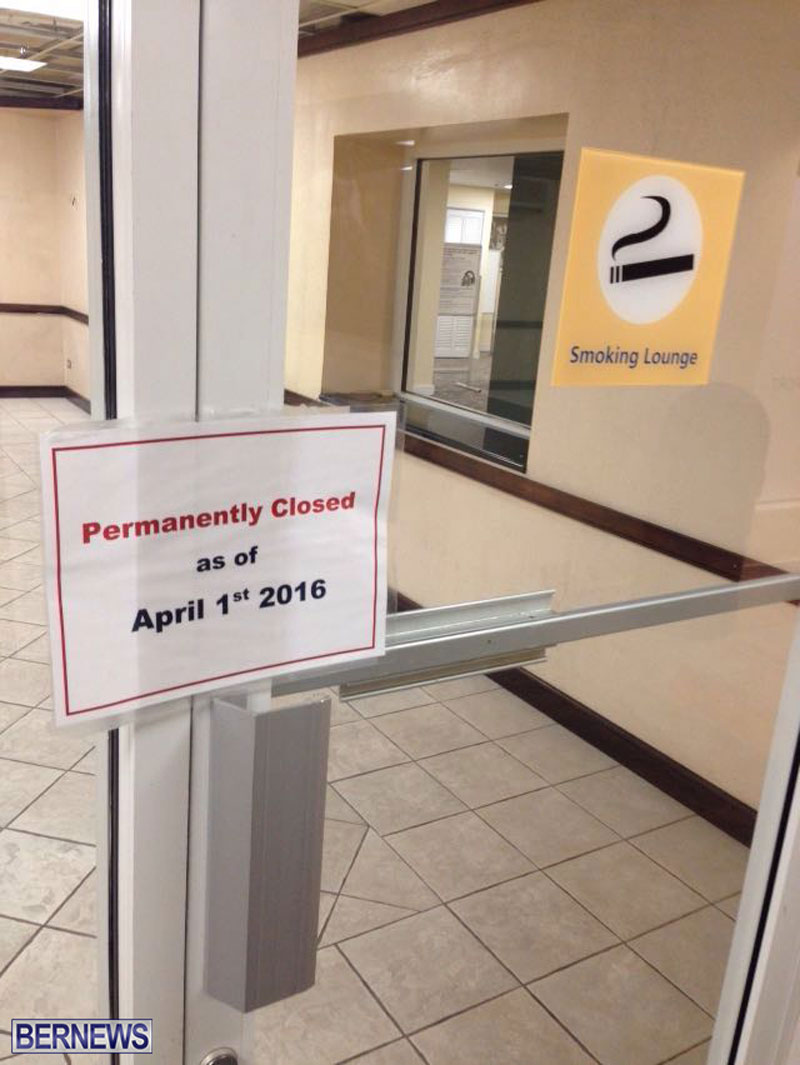 "The L.F. Wade International Airport also had scheduled transit flights from Europe that required passengers to temporarily disembark, leading many to utilize the smoking facility on a regular basis.
"However, since the discontinuation of those flights, there has been little to no demand for the facility by other passengers.
"As more countries have gained a better appreciation for the impact of second hand smoke, non-smoking policies have been introduced in several other jurisdictions worldwide and are now commonplace in many international airports.
"Accordingly, the smoking room inside the L.F. Wade International Airport Terminal has now been decommissioned. However, smoking continues to be permitted at designated outdoor areas."

Read More About