[Written by Mikaela Ian Pearman]
The concept was simple – ten chefs, ten culinary arts students and ten menus. It was Plates of Passion at Bermuda College on Wednesday night were ten chefs paired with ten culinary arts students to prepare a four-course dinner for 140 people.
The event, hosted by Bermuda Hospitality Institute, is held every year during hospitality month and offers guests a unique opportunity to not only support Bermuda College students, but also enjoy cuisine prepared by them.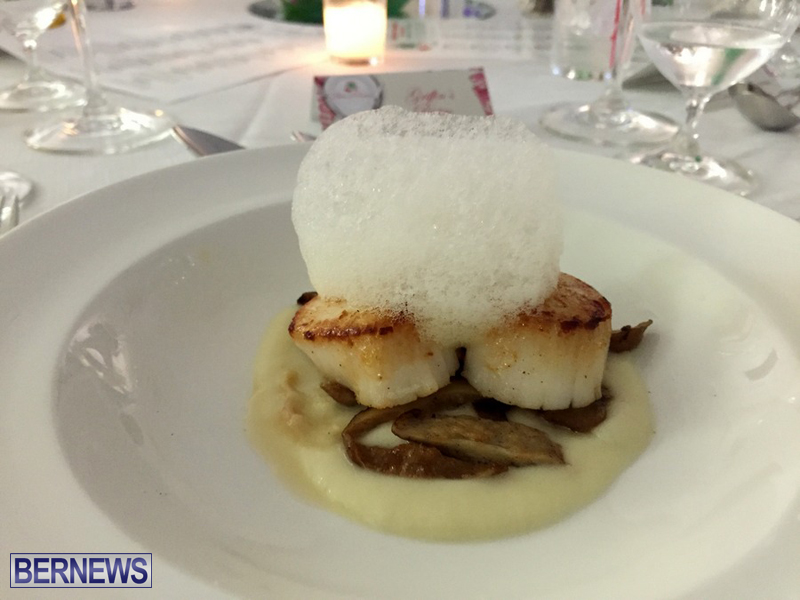 Participating restaurants included chefs from Marcus', Griffin's Bistro, Red Steakhouse, Rosa's, Chopsticks, The Point, Ascot's, Island Restaurant Group, Bonefish and The Reefs. When diners arrived, they were treated to a cocktail hour with special canapes from each student/chef pair.
When it was time for dinner, guests were allowed to select their seat based on the menu at the place setting. Each table had ten different menus, making for a very interesting dining experience. Wines for the evening were 2014 Contraire Russian River Chardonnay, 2014 Meiomi Sonoma Coast Pinot Noir and 2014 Maeli Fior d'Arancio Moscato Giallo.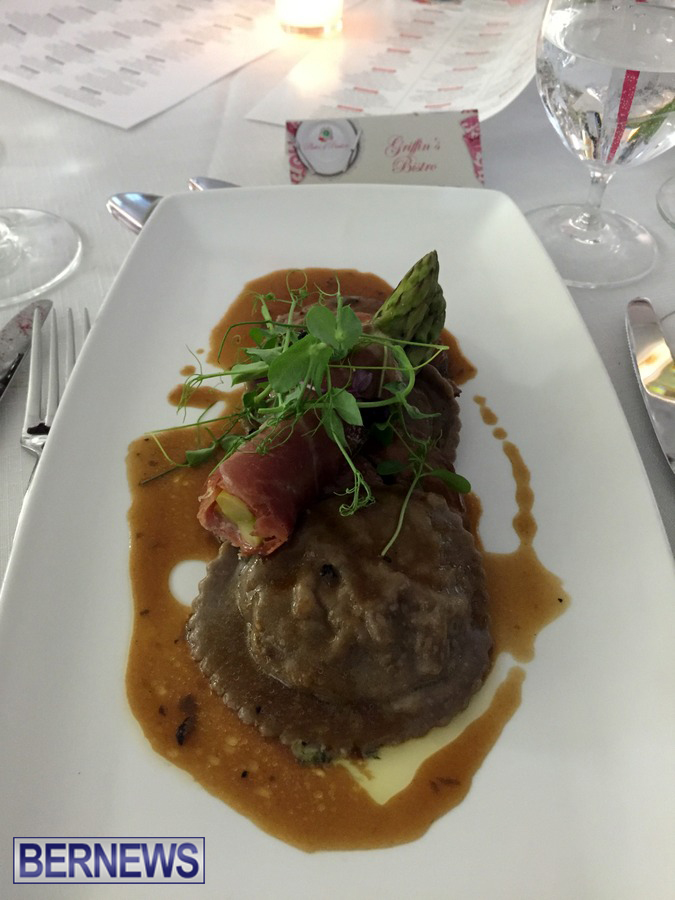 I sat down at the place setting for Griffin's Bistro. My meal was prepared by Chef Piero and Joanna Harvey. The first course was Pan Seared Scallops with parsnip puree, sautéed shitake mushrooms and saffron foam. The dish was quite flavourful but not as warm as I would've liked.
The other plates at my table either included pork belly or scallops. Most of the other diners were happy with their course.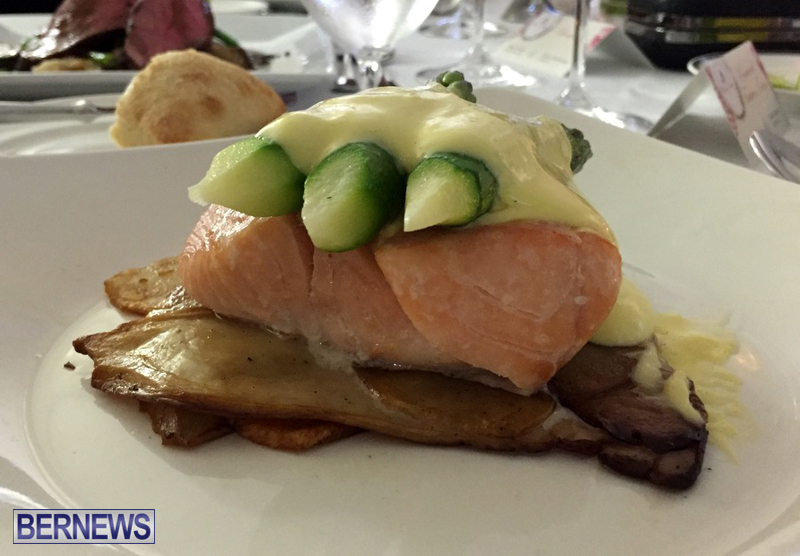 For the middle course, I was served Beetroot Panna Cotta with fava beans cream, golden beet and crumbled goat cheese. I have to give this a ten for creativity and presentation. The plate was absolutely beautiful but seeing as beets aren't my favourite, I wasn't into the taste. Other plates included beet ice cream, panko crusted goat cheese and other interesting concepts with the two key ingredients – beetroot and goat cheese.
My main course was Roasted Prime Tri Tips Roulade with braised beef ravioli, steamed jumbo asparagus wrapped in prosciutto and black truffle demi-glace. This was my favourite of the courses because the ravioli had so much flavour and the beef was tender. However, the plate was mostly brown so not very visually appealing.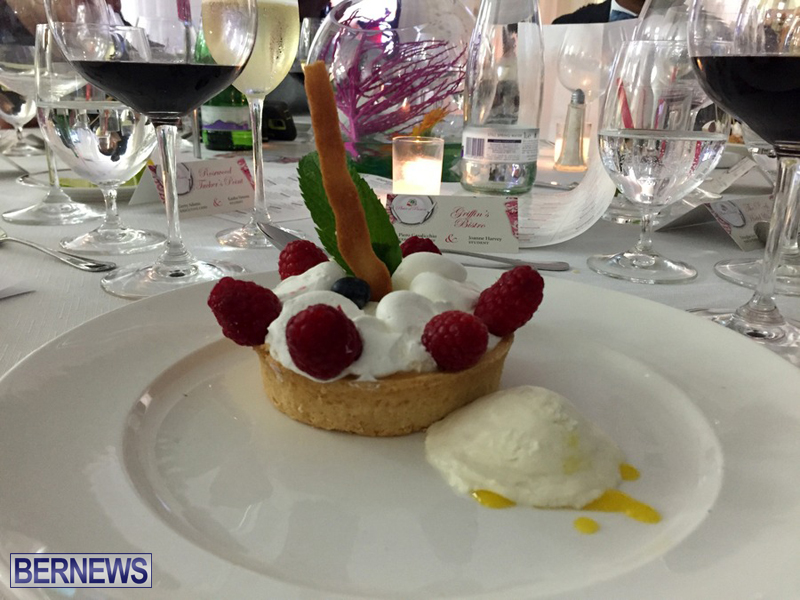 My fellow diner and friend Perry picked the menu for Red Steakhouse and every single course he had was delicious – particularly the main course which was beef with a chimichurri sauce and leek and mushroom ravioli. I would happily eat that if it was on the menu at Red.
For dessert, we all had sponge cake on a pastry shell with mascarpone cream, whipped cream and fruit with honey ice cream. There was another desert but unfortunately it ran out before our table was served.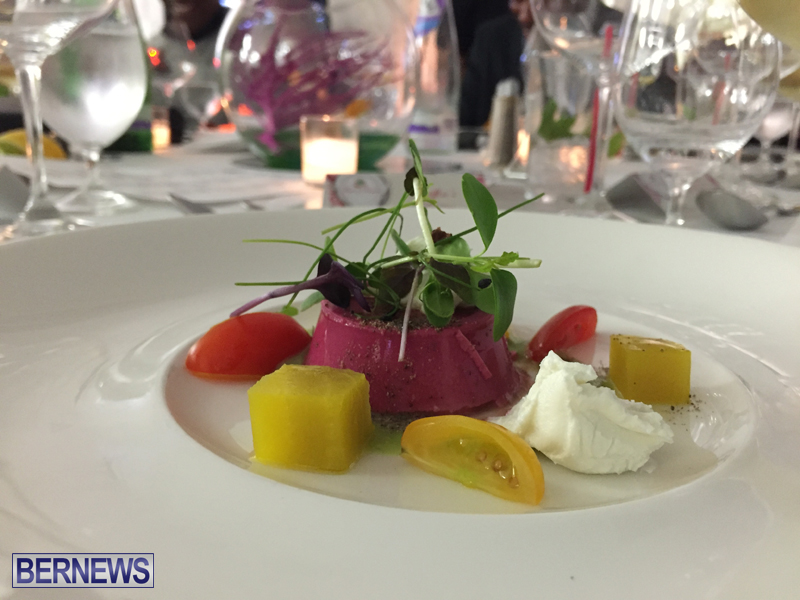 Overall, the evening was a great success. The 140 diners seemed to enjoy their meals and many diners bid on the awesome packages available in the silent raffle. My only suggestion would be that the chefs utilise heat lamps so that the food is at least warm when it reaches the table. I will absolutely attend this event next year.

Read More About
Category: All, Entertainment, News