For 11 years, volunteers from XL Catlin have descended on the Casemate Barracks, National Museum of Bermuda at the Royal Naval Dockyard with purpose and muscle, tackling any dirty job thrown at them. On Thursday, it was no different.
Picking up rusty shovels to scrap filthy floors of grey linoleum or rip tenacious tussock grass from roof gutters, 20 workers exchanged their pens and suits for bright blue tee shirts to make a difference.
Zalika Shepherd, an accounts assistant at XL, came back Thursday for her second year volunteering at Casemates. "Not only is it a good workout", she said, "but it is fun too."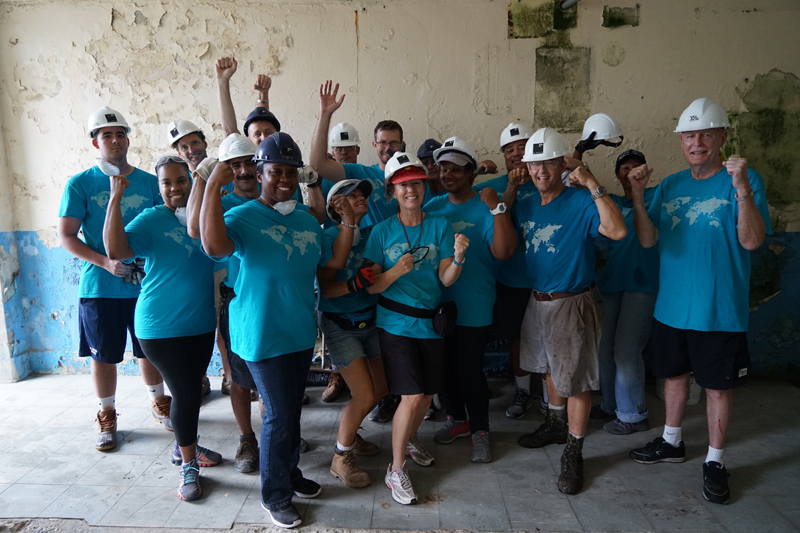 "It's tough, but I can handle it," said Shepherd, who used a shovel to break up tile on the old prison floor on a steamy full day of work.
Restoration of the 19-century Casemate Barracks, which someday will house new exhibits for the National Museum and a research institute for Atlantic World history, is largely due to the dedication of corporate volunteers such as XL Catlin.
Built in the 1830s, Casemate is the second oldest building in the Dockyard after the Commissioner's House. It originally served the Royal Navy, closing when Navy left in 1951. After that, poured cement and added walls were used to refit the old barracks into a maximum-security prison.
When the prison closed in 1994, Casemate was essentially abandoned and left to the harsh elements of sea and vegetation.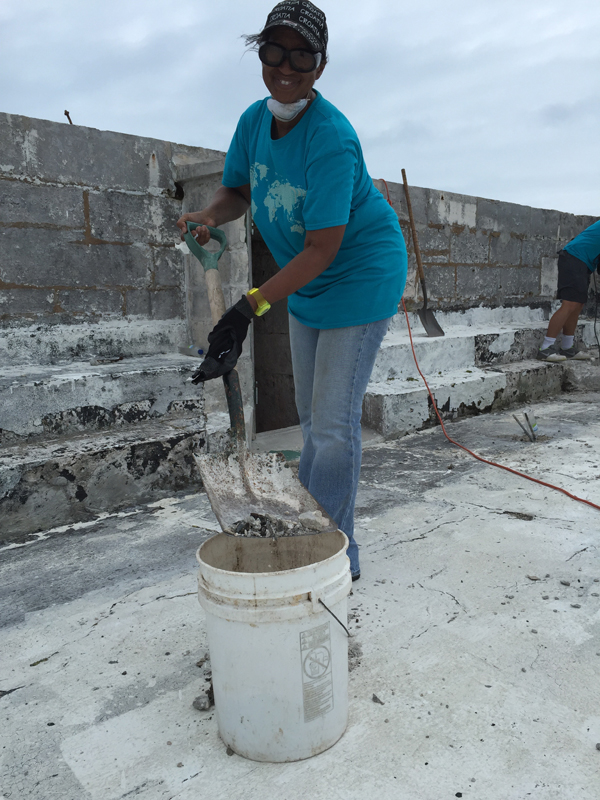 That was until volunteers like the XL group took it on.
Deborah Atwood, National Museum assistant curator said the Museum is
"heavily dependent" on volunteers like those at XL Catlin for the huge task of restoring Casemate.
"The work we have done wouldn't be as far along without volunteers," she said.
Thursday's hard work included cleaning gutters choked with weeds to help get the building ready for a roof-top cocktail party on May 28 –part of an all-night celebration marking the reopening of the Commissioner's House following extensive hurricane damage.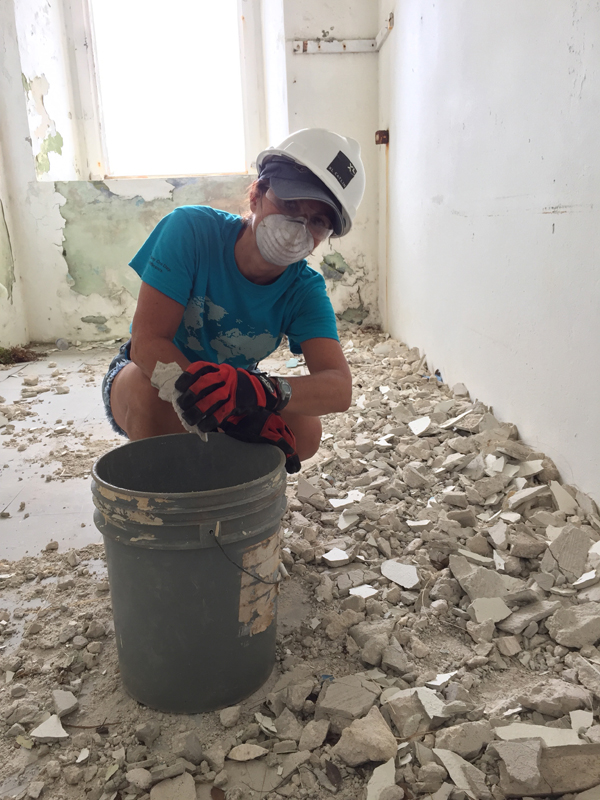 Chip Waters, XL Catlin vice president, explained that this Bermuda team was part of a larger Global Day of Giving.
Around the world on Thursday, XL Catlin workers volunteered in their communities, said Waters, his face creased with dirt as he helped clean the roof.
Charles Cooper, chief executive officer of Bermuda reinsurance for XL Catlin, grew up in Bermuda and remembers the old prison being a closed-up place. He has returned to volunteer at Casemates for the past five or six years.
"You feel the history when you come up here," Cooper said, his blue shirt dirty from the messy roof clean-up.
Each year, he said, you can come back and see the progress the different volunteers have made. It's very fulfilling.
"It's a national treasure for Bermuda," he said.
Read More About
Category: All