[Written by Carla Seely]
Speak with anyone who's been in an emergency situation like a fire, flood or car accident and they'll say the same thing "I never expected this to happen"! The biggest challenge with emergencies is not only are you dealing emotionally with the aftermath of the event, you are also dealing with it financially.
A large amount of the working population are waiting for their pay cheque to hit their bank account, only to spend every last penny. Only to have to wait for the next pay cheque to arrive. Unfortunately, when you live pay cheque to pay cheque; you have not had a chance to build much in savings so when an emergency occurs you do not have the financial resources to cover it.
So the question is: how do you manage your money and plan for the unexpected? It can be answered in two words – Emergency Fund.
The basic purpose of an emergency fund is to tide you over and cover the financial gaps, which include unexpected expenses or unexpected loss of income.
For example, you just found out you are going to be made redundant, or perhaps your car breaks down, or you just realize your child's university is more than you expected and the bill is due by the end of the month. Those are all possible examples of an emergency.
We suggest that you begin to build an emergency fund that should be large enough to carry you through three to six months' worth of household expenses. If you have a job that is commission based, you should look towards saving an amount equivalent to eight months of household expenses.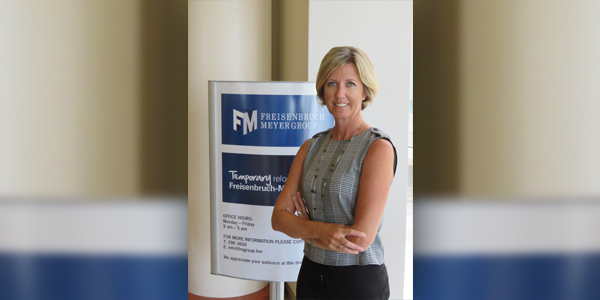 If you do not currently have an emergency fund or find it difficult to save money, the key is to start small, with the understanding that accumulating one month's worth of expenses will take some time.
Instead of setting up a separate bank account to build those emergency funds monthly, look at saving through your pension with additional voluntary contribution. Ask your company to take out an additional 1% or 2% off your pay cheque and those funds could be used as part of your "Emergency Fund". By doing this it will discourage you from using it unnecessarily.
While you're accumulating and building the emergency fund; it is important to recognize these funds are not to be used to pay for vacation costs, buying any type of present, paying for a renovation or extension on the homestead. These funds are strictly used for emergencies.
The money you are saving in your emergency fund should be invested in short-term, liquid investments that would allow you to convert the funds to cash without risking the principal of the investment. A simple investment solution would be a money market mutual fund if you are saving those funds through your pension plan.
An emergency fund should not consist of using your credit card or taking out a line of credit, because obviously if you don't have the money to pay outright to begin with, then you don't have the money to pay off the debt. As you build your emergency fund, remember the key is to reduce your spending and avoid debt.
An emergency fund is there to give you some time to make the necessary financial adjustments in your life when a gap develops between your income and unexpected expenses.
- Carla Seely is the Vice President of Pension and Investments at Freisenbruch-Meyer, if you would like any further details please contact cseely@fmgroup.bm or call 441 296-3600.The offices of Freisenbruch-Meyer Group have temporarily relocated to Chubb, 17 Woodbourne Ave. Click here for more information.

20 Most Recent Opinion Columns
-
Read More About