BikeSpaBda — an automated bike wash service — has opened in Hamilton, with the business pledging to offer a "quick, inexpensive way to clean bikes."
Located at Bull's Head Car Wash, BikeSpaBda is open daily from 5:00pm – 8:00pm and on Sundays from 8:00am – 5:00pm, BikeSpaBda is the brain child of Devray Denwiddie.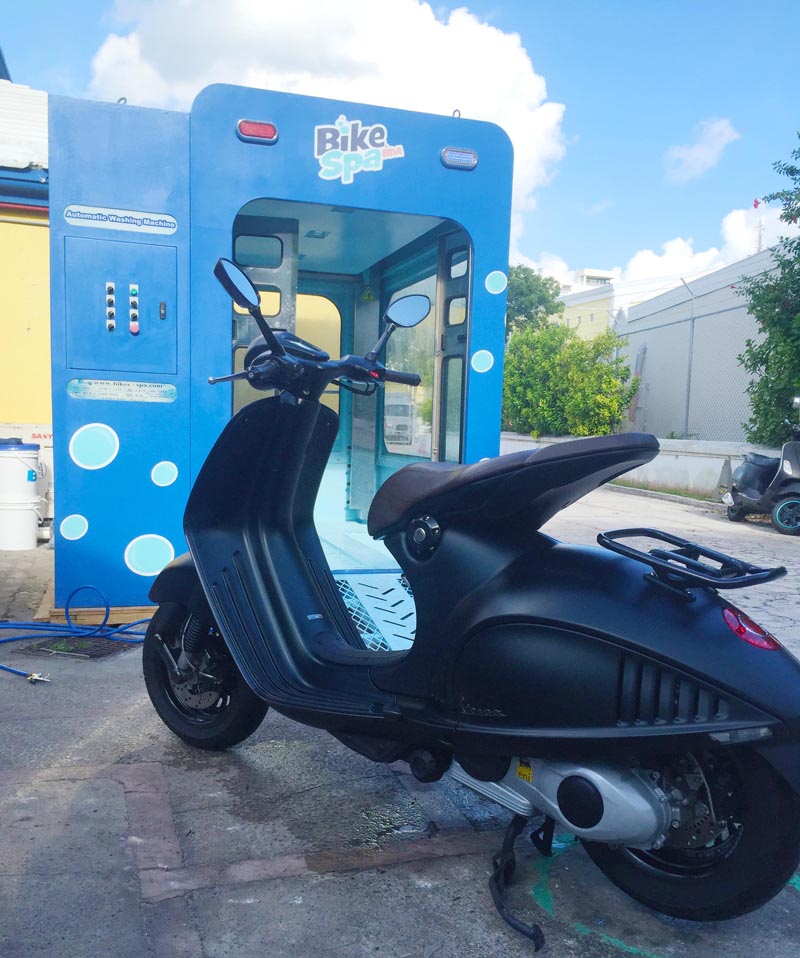 "I had this idea years ago and started to look at what bike washing systems were available," Mr. Denwiddie said.
"I knew that Bermuda's bike population would love to have a quick, inexpensive way to clean their bikes.
"And it's not just making the bikes look good, it's also about washing off all the salt and dirt that can cause corrosion."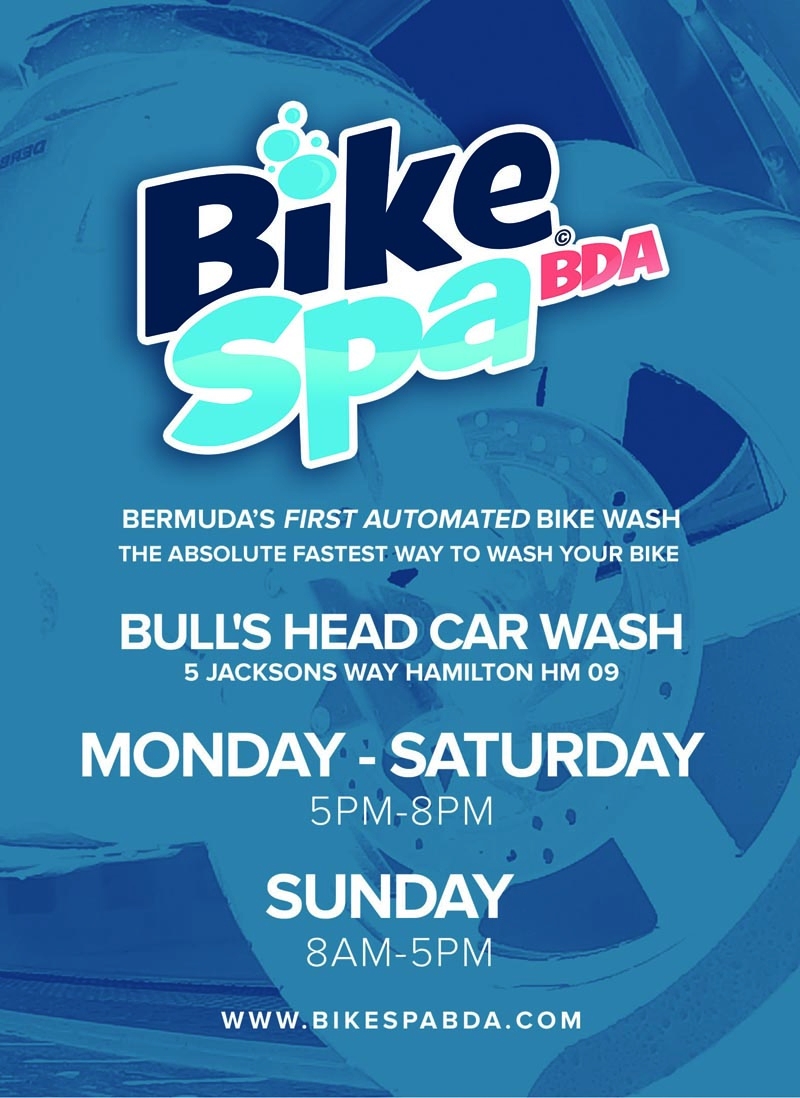 Mr. Denwiddie decided that seeking a partnership with Bermuda's only automated car wash was the perfect idea.
Denise Riviere, Bull's Head Car Wash co-owner said, "When Devray reached out to us we were definitely interested in the idea.
"For years we've had customers asking us to wash bikes. We didn't even know that a bike wash existed, so when Devray came to us with the idea we were excited to help by providing a space for his business."
BikeSpaBda had a soft launch last week just in time for Cup Match, and is now open for business, with each wash costing $20.
For more information, please visit their website bikespabda.com or call Bull's Head Car Wash at 295-1916.
Find them on Facebook and Instagram @bikespabda to hear about opportunities to win a free wash, get discounts and to hear about their launch celebration in September.
Read More About