An Air Berlin Airbus A330-200 landed at the LF Wade International Airport at approximately 2.00pm this afternoon [Dec 4] after the pilot diverted the plane to the island to disembark a sick passenger.
Air Berlin flight #7408 which departed from Düsseldorf International Airport in Germany was met at the main air terminal by Bermuda Fire and Rescue personnel, airport officials and an ambulance. The passenger was transferred to the ambulance and transported to King Edward Memorial Hospital for treatment.
After taking on fuel the plane is expected to continue on its journey to Hato International Airport in Curaçao.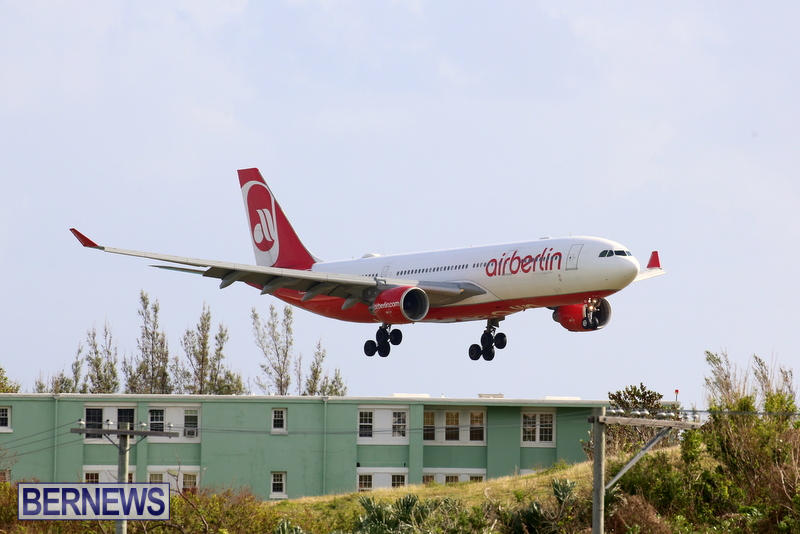 Read More About