The Institute of Bermuda Architects [IBA] in conjunction with the Ministry of Health and Seniors, Ageing and Disability Services hosted an accessibility tour of Hamilton.
The event was held in honour of UN International Day of Persons with Disabilities. Tour participants included members of the Bermuda Society of Interior Designers, the Bermuda Government and other interested parties as well as IBA members.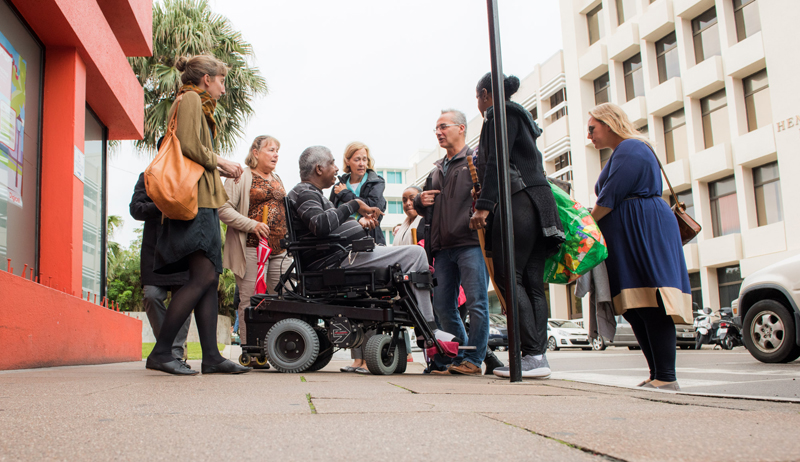 The Accessibility Tour was conducted by Keith Simmons, Accessibility Officer for the Government of Bermuda. Tour guests were provided with an informative guided tour of the accessibility features of a number of Hamilton's most noteworthy buildings and given insight into the how the city feels to navigate for someone who is differently abled.
Mr Simmons singled out Vineyard Vines for accessible design in their Front Street store, particularly the installation of a foldaway mechanical lift that allows differently abled people, those with strollers, and persons who just need a little help negotiating risers to move around the entire store without contending with stairs.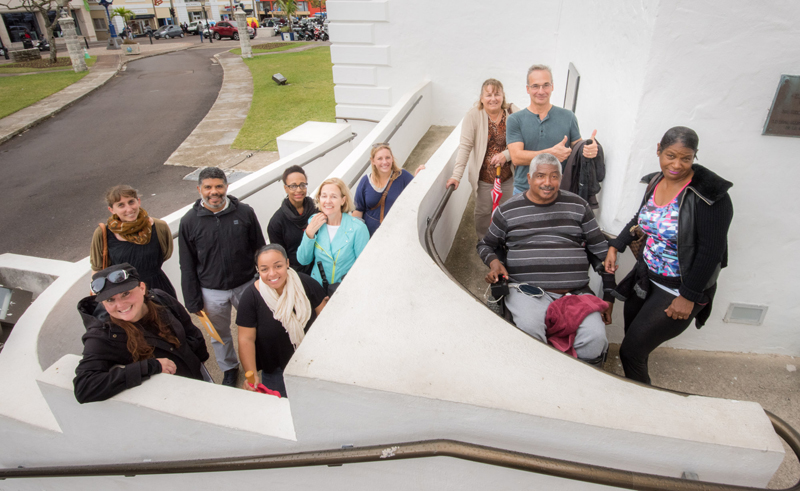 As part of the tour, which was conducted to enlighten guests to the difficulties that mobility challenged people face in their everyday lives, Mr Simmons drew attention to a number of ways in which Hamilton is still lagging with regards to accessibility and suggested how these could be improved.
It is not only buildings that can present issues, but also city planning, too. Some pavements are still poorly designed for those in wheelchairs, with high curbs or grates preventing clear access at crossings, such as on Par-la-Ville Road.
He also reminded tour participants that the Department of Planning encourages accessible design in building codes and does not charge application fees for plans to alter or extend buildings in a way that will meet the needs of physically challenged people.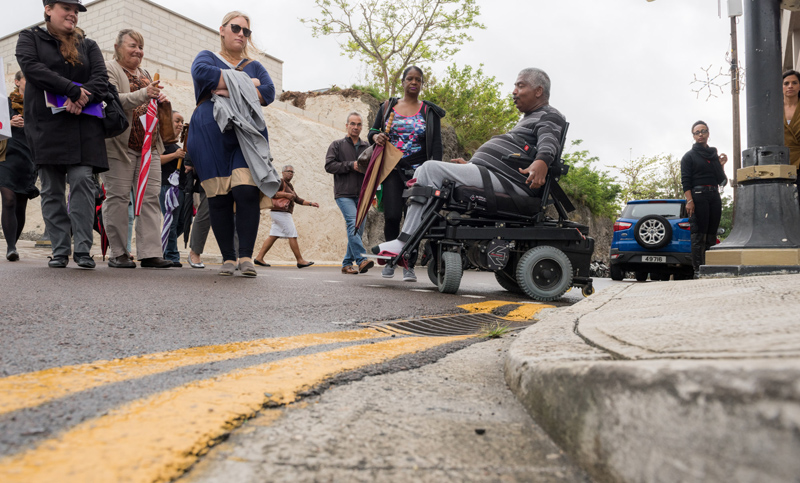 Vanessa J. Daniel, Chair of the IBA Continuing Professional Development Committee: "The IBA was pleased to once again join Keith Simmons from Ageing and Disability Services for the UN International Day of Persons with Disabilities awareness campaign.
"Design is about critical thinking and choices. This year, we partnered with Keith to give our members the learning opportunity to experience accessibility issues and successes from the point of view of a differently abled person. After all, accessibility is more than just providing access, it involves thoughtful design."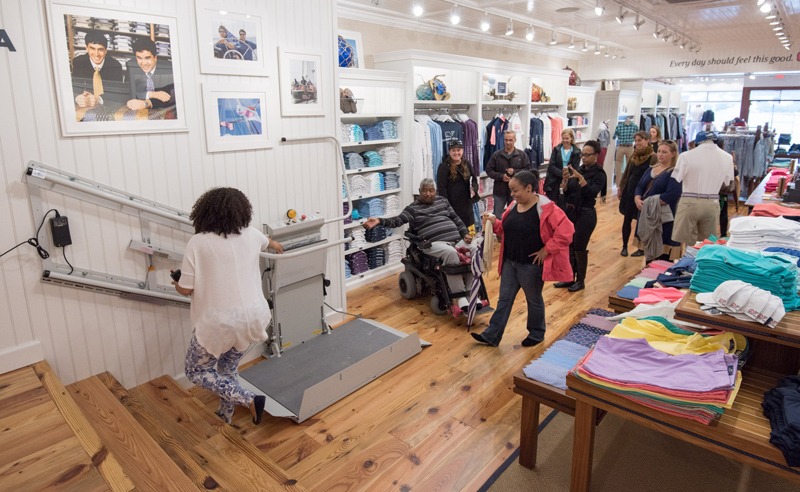 Keith Simmons said: "The Accessibility Tour of Hamilton provides a unique perspective for Bermuda's design and construction industry, reminding us of how Hamilton looks to those who are differently abled. Accessible features can be easily added to existing buildings and tour participants saw inventive ways to do so, so that we can make Bermuda accessible for everyone."
Read More About