"The PLP is profoundly disappointed with the Minister and her refusal to grant Rev. Nicholas Tweed a renewal of his work permit," Shadow Minister for Home Affairs Walton Brown said, with Mr Brown urging the Government to "urgently reconsider this provocative decision at such a delicate time for Bermuda."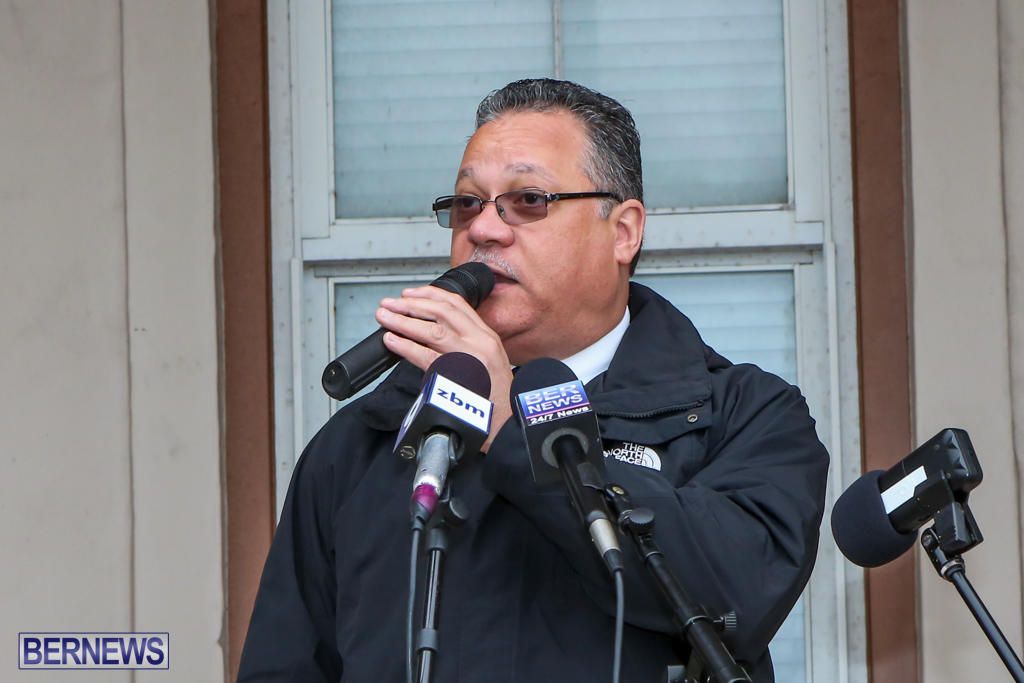 Rev Tweed's Work Permit Refused
Earlier today Home Affairs Minister Patricia Gordon-Pamplin said, "In this particular instance, the applicant failed to comply with rules that were put in place for everyone. As a result, I had no choice but to uphold the previous decision to refuse the new application."
"The position was not advertised despite repeated requests by the Department to do so, and the actual application was incomplete and contained inaccuracies. On the basis of these failures to fulfil the requirements of Immigration policy, the work permit application was rejected," the Minister said.
BIU Call Meeting
Following the Minister's statement earlier today, BIU President Chris Furbert announced that he has called a Special General Council meeting at 12 noon tomorrow [Dec 30], and said that all BIU Special General Council Members and Shop Stewards are urged to attend.
Walton Brown's Statement
Mr Brown said, "The PLP is profoundly disappointed with the Minister and her refusal to grant Rev. Nicholas Tweed a renewal of his work permit.
"While successive governments have always worked closely with the critical sectors of our community, including international business, tourism, and the social sector, to ensure the critical leadership they require is in place, the handling of Rev Tweed's application has not been given the same weight of consideration.
"The AME Church was informed that the work permit application for Rev Tweed was being carefully reviewed by Immigration. Ongoing correspondence between the Church and Immigration suggested that, once issues were resolved, the permit would be approved.
"For the Minister to now simply revert to the formal position taken at the beginning of the application process "that the rules are the rules" suggests an insincere review process.
"Historically, in cases involving key personnel in the church or international business, the approach has always been for the Minister to work through the challenges with the invested parties, rather than used them as road blocks.
"Moreover, considering the extreme flexibility and responsiveness granted to work permit applications for America's Cup staff where "the rules were made flexible" it seems abundantly clear Rev. Tweed has been treated unfairly by the Minister and her decision.
"One conclusion that can be drawn is that the denial of Rev. Tweed's work permit renewal is directly related to him being a firm and outspoken advocate for social justice; so much so that the OBA government views him as a threat to them.
"It seems impossible that the OBA government could make a convincing argument that the decision regarding Rev. Tweed is devoid of political considerations. I urge the Minister and the OBA government to urgently reconsider this provocative decision at such a delicate time for Bermuda."
You can view all our coverage of Rev Tweed's work permit here.
Read More About