News that local martial artists won an impressive 18 medals in Michigan, Justin Donawa was named Ivy League Player of the Week, XL Catlin was named Bermuda Insurer of Year, runner Trey Simons recorded his third victory for Morehouse College, and 127 students were honoured at the Commissioner's Vision Awards Ceremony were all some of the positive news stories from the past week.
In additional good news, a team of 12 golfers from the historic Clearview Golf Course in Ohio will visit Bermuda, Saltus raised $6,000 for hurricane victims, Vanessa James and Morgan Cipres won the 2017 Autumn Classic in Canada, culinary students are working alongside professional chefs for the Plates of Passion event, and the Corporation of St. George honoured educators Sheila Johnson and Mary Lodge.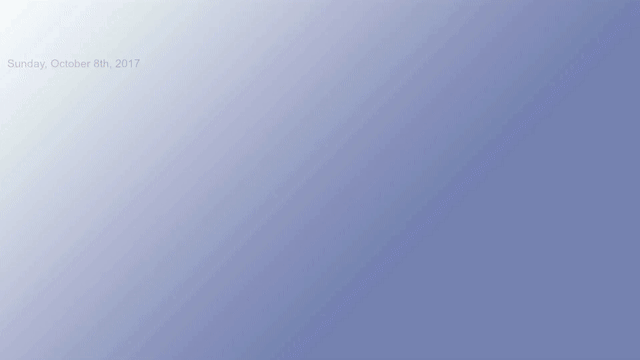 Other good news stories included Chae Brangman scoring and being named to College Soccer News' National Team of the Week, the Bermuda Boccia team competing in the BISFed 2017 World Boccia Open in Kansas City, Lizzy Madeiros and her Berry Hunt Seat Equestrian Team winning their first show, and Devwah Whaley scoring in an Arkansas win.
We also posted various community photo galleries, including coverage of the BASA Barry Hanson Swimming Open, the cruise ship Sirena visiting Hamilton, the Ball Hockey Championships, the Mad Hatters Rugby Tournament, the Gorham's Think Pink event and more.
In an effort to highlight some of positive news happening in our community, we supplement our standard morning and evening email newsletters with a special Sunday "Good News" email newsletter edition, and also produce a highlight video and article which strictly focuses on the positive news about Bermuda and Bermudians from the past week.
You can sign up to have the free newsletter delivered via email here, and/or access the links below. In addition, for those who like positive news, please feel free to visit our sister site ForeverBermuda.com, which seeks to showcase the best of Bermuda as well as provide information and listings for visitor related services.
Links to some of the 'good news' from the past week are below:

Read More About