Thirty-seven people, who successfully completed a Guest Room Attendant Program – a joint initiative of the Bermuda Hospitality Institute [BHI], Ministry of Education and Workforce Development, Department of Financial Assistance and Ministry of Economic Development and Tourism – were awarded certificates and pins at a special presentation.
Held at the Fairmont Southampton, the graduates were congratulated by BHI Executive Director Malika Cartwright and Minister of Education and Workforce Development, Diallo Rabain. Also in attendance at the awards ceremony were several Government representatives including: Minister of Economic Development and Tourism, Jamahl Simmons; Minister of Social Development & Sport Michael Weeks; and the Director of Workforce Development, George Outerbridge.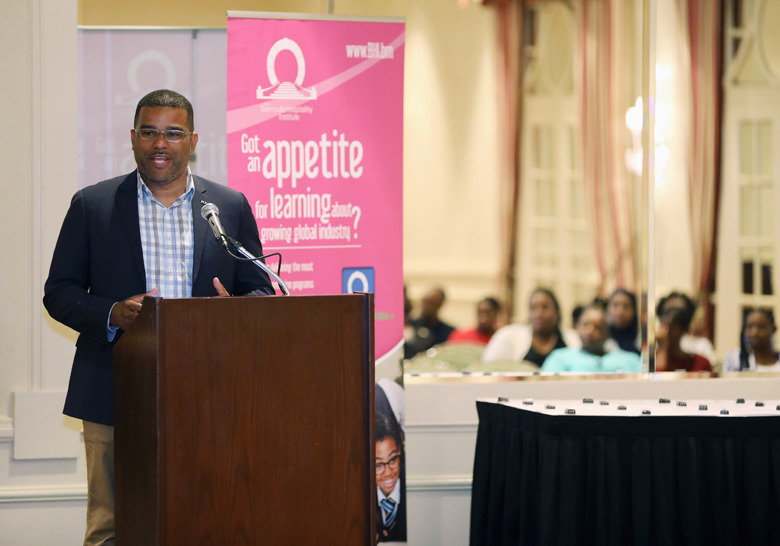 Mrs. Cartwright said: "We are extremely proud of the dedication and commitment these 37 individuals have put into finishing this certification programme. We see this as not only an opportunity for them to find gainful employment as guest room attendants, but more importantly, we hope they will use this as a launching pad towards other successes in their careers.
"Since it was founded in 2010, BHI's mission has been to encourage the development, growth and sustainability of Bermudians in the hospitality industry – and thanks to this joint initiative we have dozens more Bermudians, who are qualified and ready to make a winning impression on the hospitality industry."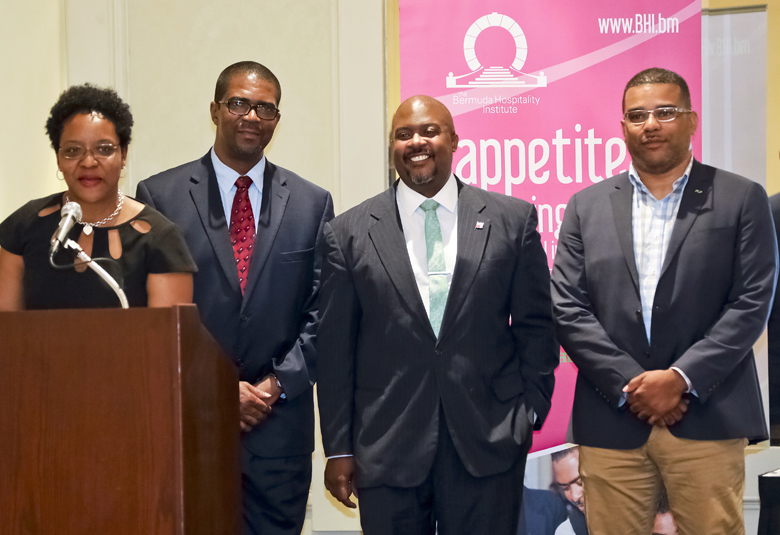 Facilitated through the American Hotel & Lodging Educational Institute, successful participants leave with a Skills, Tasks and Results Training [START] Guest Room Attendant Certification. In addition to the in class curriculum, participants are given hands-on, practical experience cleaning guest rooms, thanks to support from the Fairmont Southampton .
Minister Rabain praised the graduates for "staying the course" and completing the Guest Room Attendant Program this year.
He stated: "I hope this has been a rewarding experience and that the results of your hard work will bring you employment success in the hospitality and hotel industry. This program was put in place to give relevant training and development opportunities for Bermudians.
"Based on discussions with industry partners, it was clear that there was a need for professionally trained and a certified persons for Guest Room Attendants for the upcoming tourism season."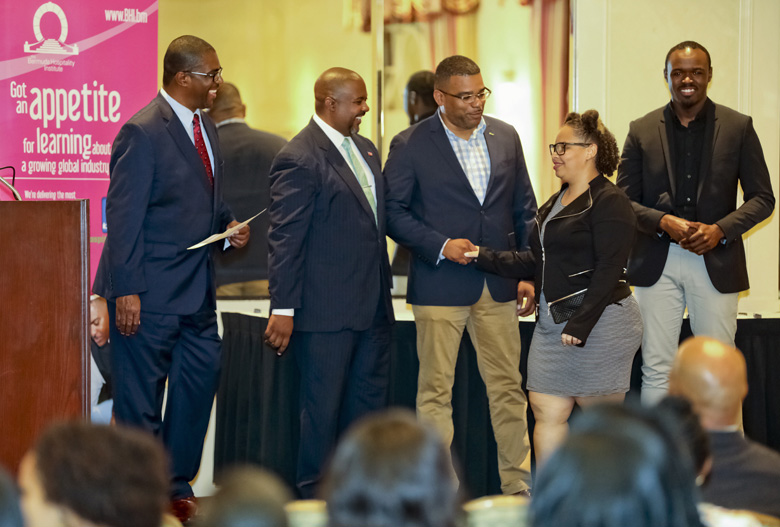 According to the Minister, the Department of Workforce Development team has worked hard to ensure potential candidates were security vetted, skills assessed, and had updated resumes. He said prospective candidates were assisted with job coaching and interview skills in preparation for the recent 100 Jobs Initiative.
"I want each of you to know that your Government is committed to diversifying training and getting work program initiatives up and running so that Bermudians are working in all sectors of the island's workforce," said Minister Rabain.
"Your Government's mandate is to prepare Bermudians to be in positions that lead to work and to being financially successful. We are committed to ensure that the Bermudian workforce can live in dignity and earn the proper wages for their work."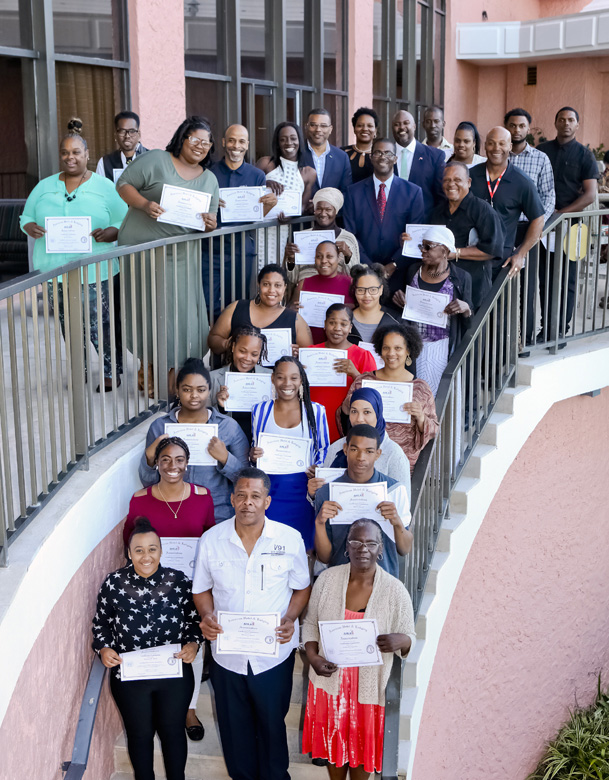 He said more programs would be announced in the coming weeks with other career development and advancement opportunities, as well as a comprehensive National Workforce Development Plan.
In addition, the BHI currently has two spring training courses being offered – one which trains people on how to serve guests with disabilities and another on reputation management on Trip Advisor. For more information on those offerings, visit here.

Read More About