On Friday morning [July 27], the middle school students attending Ascendant Group's annual STEM Camp had the opportunity to show their projects to the Minister of Education and Workforce Development Diallo Rabain.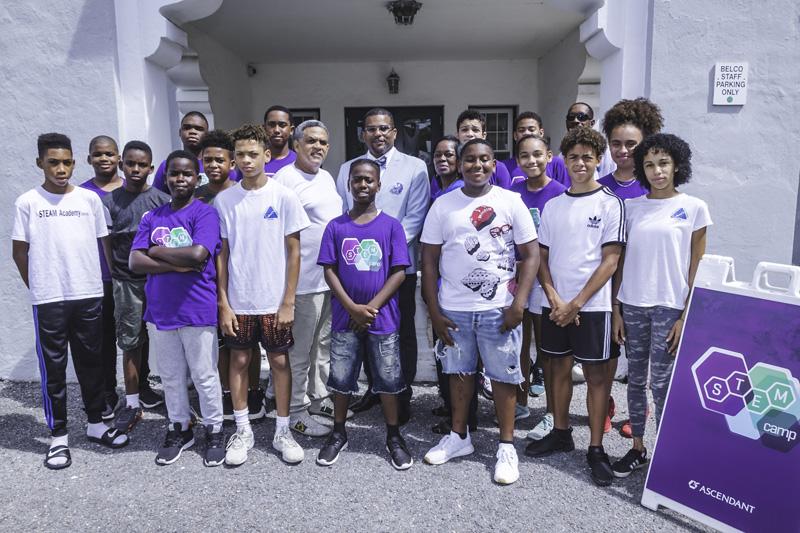 STEM Camp was initially launched in 2013 to provide middle school students who display proven aptitude and interest in Science, Technology, Engineering and Mathematics with an interactive experience in STEM related activities.
This year, STEM Camp ran from July 2 until July 27. The first two one-week sessions were open to beginners who had little practical STEM experience.
Students with more experience were selected to participate in the advanced session of the camp, where they spent two weeks working with circuits, developing computer games, coding HTML, programming Python, using animation, building robots, and creating a digital Cup Match badge.
The students were exceptionally excited to share their projects with Minister Rabain, largely due to his own STEM background.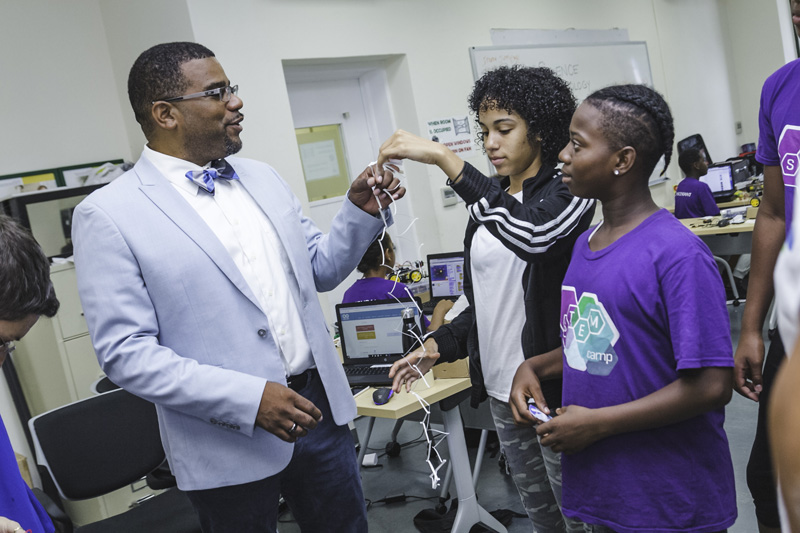 The Minister of Education and Workforce Development Diallo Rabain said, "I was thoroughly impressed with the STEM Camp. The students were very engaged and eager to share with me what they've learned.
"Ascendant's STEM Camp is a great opportunity for our students and underscores the fact that the possibilities for our children are limitless when corporate partners and the public support the advancement of education.
"Programmes like this and the Department of Education's STEAM Academy demonstrate that STEM/STEAM is indeed the future of education in Bermuda."
Ascendant Senior Vice President, Denton Williams, remarked, "It has been both interesting and fulfilling to watch STEM Camp evolve over the years. This year, we offered the camp at no cost and invited each middle school to nominate two students. Coincidentally, we had more female participants in our first week than ever before."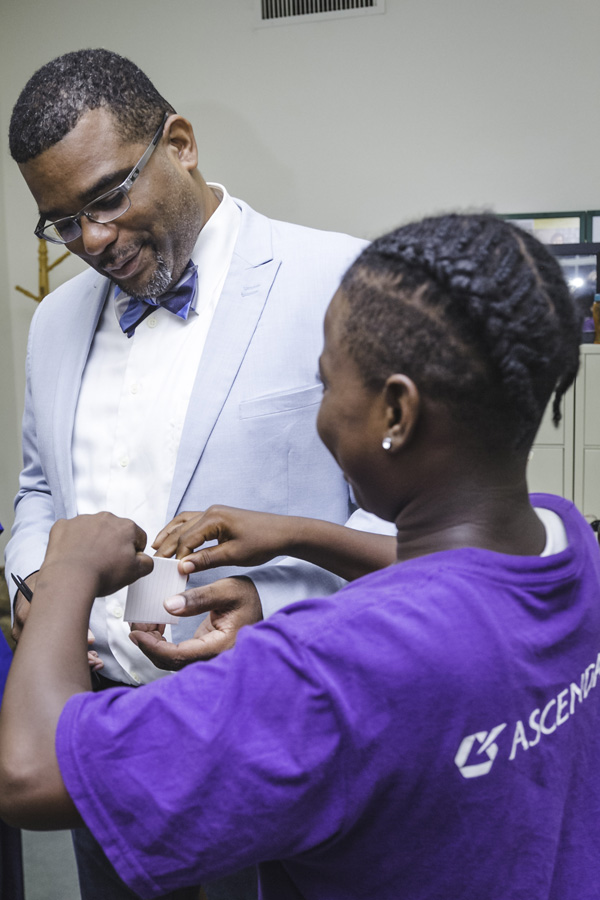 He continued, "We hope that the skills and experience that these students gain during STEM Camp will solidify their interest in STEM, assist them throughout their schooling and give them the confidence to eventually pursue technical careers in STEM fields."
For more information about STEM Camp, please visit here.

Read More About
Category: All, technology