Massachusetts General Hospital in Boston will be sponsoring two teams to compete in the MS Amlin World Triathlon on April 27 in Bermuda.
"Mass General has a long history with Bermuda and is proud to have cared for many Bermudians. We were excited when offered the opportunity to sponsor these remarkable triathletes," says Dr. J. Jordan Romano, Physician, International & Specialized Services at Mass General.
"While we have not cared for these athletes directly, their passion and dedication to well-being through physical endeavor inspires us to recommit to our own personal health goals and is entirely aligned with Mass General's mission."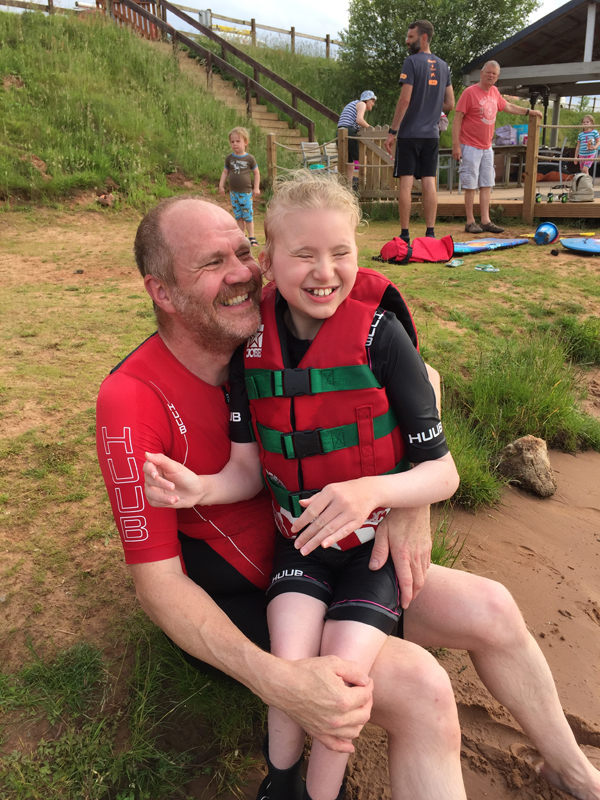 The first team, Team Ladybugs from the United Kingdom, includes 13-year-old Chloe Couture and her father, Stephan. Chloe has severe cerebral palsy, but this has not prevented the father-daughter duo from competing enthusiastically in multiple triathlons over the past seven years.
This year, Team Ladybugs' mission is to compete in all eight World Triathlon Series globally to offer an inspiration to triathletes of all abilities and spread their message that disabilities do not need to have boundaries.
Stephan says, "I'm sometimes asked, 'why bother, she doesn't get anything from it', but she does. Chloe feels the excitement of the sensory feeling, the stimulation, and feeling part of society. It also helps to reduce her anxiety and depression.
"We can see in her smile and her facial expressions just how much she benefits from the activity. I can't thank the kind people of Bermuda enough and the incredible generosity of Mass General for this sponsorship. We're overwhelmed at how everyone has come together to help make our dream a reality. Thank you to all who are involved in this fantastic event."
The second sponsored team, Thumbs Up International from Florida in the U.S., is comprised of Erinne Guthrie, a triathlon coach, who will be supporting Kerry Gruson, an assisted athlete. In the 1970s as a 26-year-old journalist, Kerry was attacked and critically injured while reporting on the end of the Vietnam War. She survived and continued to work as a journalist, although increasingly disabled with Traumatic Parkinson's.
"Today I am effectively a quadriplegic. My neck has a permanent rightwards crick and my voice barely rises above a hoarse whisper. Regardless, I choose to live out loud," she says.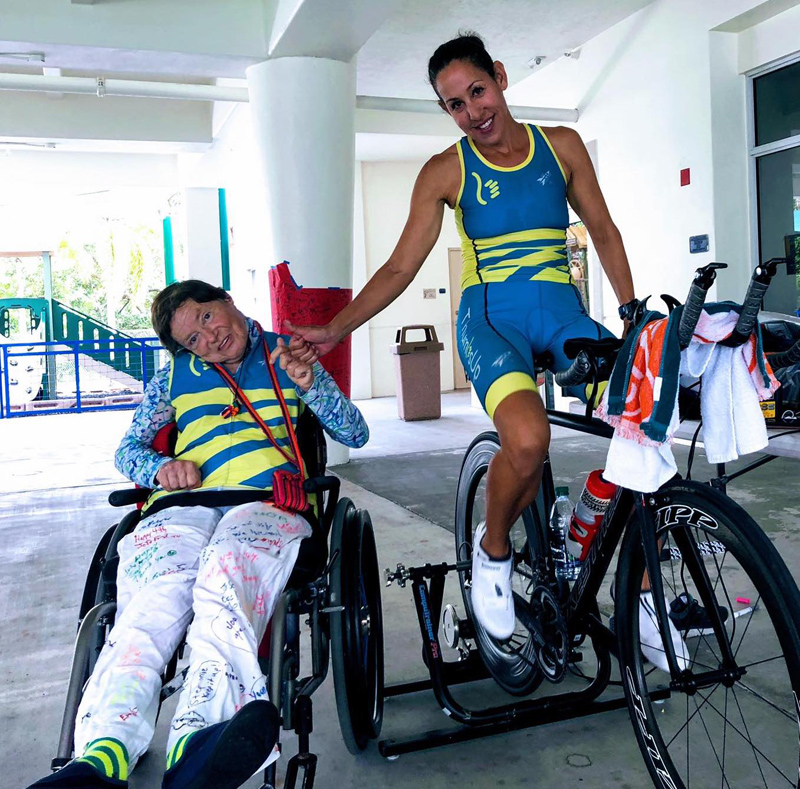 "The attack has brought an appreciation of the gift of life and for all of its many challenges. I found a home in the world of sports, have raced sailboats at world-class events, scuba dive, and now I seek fulfilment as an endurance athlete which I see as a metaphor for human endeavours in general. I hope to share my message while in Bermuda and I'm very grateful for the support of Mass General. Without their sponsorship, we would not be competing in World Triathlon Bermuda."
World Triathlon Bermuda Project Lead, Alec Shepherd, thanked Mass General for its generosity supporting these assisted athlete teams. "The Local Organising Committee of Bermuda's World Triathlon Series is working with both teams to identify how we can improve accessibility for the event and in the island overall. The teams will also spend time in the community while in Bermuda, sharing their inspiration and insights."
The World Triathlon 2019 on April 27th, 2019 is the second of three annual World Series Triathlon events that Bermuda will host; in 2021 the island will be home to the ITU Grand Final and Age Group World Championships.

Read More About