[Written by Dale Butler]
A few years ago, a comet of energy burst onto the saxophone scene well versed in jazz and soul. I had never seen or heard of him before. Dave Pitman, with 15 years of experience, was a breath of fresh air. I was therefore very pleased when I stepped into Astwood Arms on Front Street on Sunday, May 26th to see him as part of a "mystery trio" along with Julian Johnson on piano and the legendary ghost-like, so cool and humble, Jeffrey Marshall with 50 years on the bass.
Julian is "Mr. Personality" and lights up the band with his smile and is musically fluid and sometimes complicates rhythms wherein you hear two or three songs being played.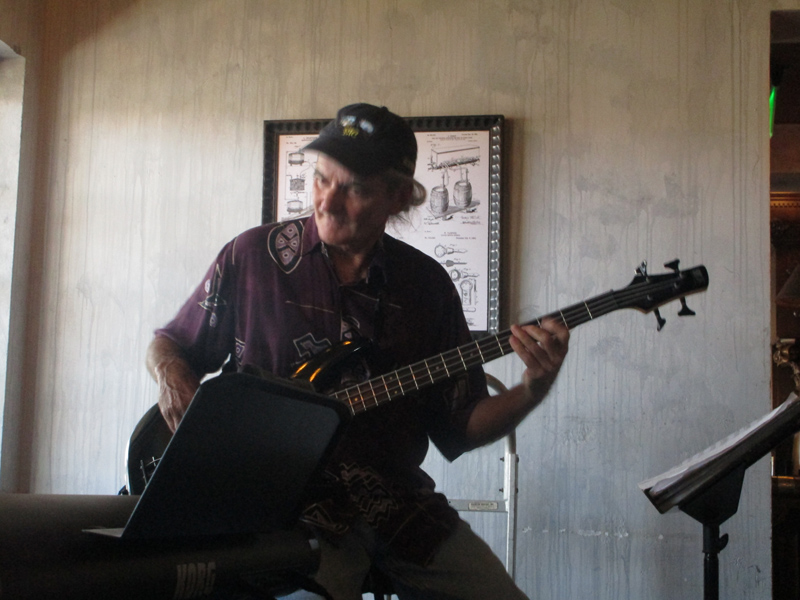 If I had to choose a name for this band it would have been "Today"; "First Time," "Smooth Breeze" or "Cool Soul." They were so keen to perform with one another that, believe it or not, they did not have a name, hence why I called them a mystery, a comet, here today and gone tomorrow. Be that as it may, once you select from the extensive menu and drink list, the music is a priority.
One of my favourites is the "C Jam Blues" composed in 1942 by Duke Ellington and performed by countless other jazz artists from Dave Grusin to Django Reinhardt. The traditional drummer and drum machine were absent but the band carried the tune very well only to follow it up with another Ellington song "Satin Doll". Just when you thought it has to be "Take the A Train" by Billy Strayhorn, made famous by Ellington, they quickly moved to " All of Me' by Gerald Marks and Seymour Simons [1931].
Clearly, with such classics, this was a jazz band well versed enough to satisfy the loud clapping audience of about twenty people. While Bermudians complain about not having local music, they missed out by not being there. But the band was undaunted and moved on to do "The Girl from Ipanema" the famous Brazillan bossa-nova world-wide jazz hit of the 1960s. With no admission cost, a dance floor and dishes like the Ploughman's Lunch and one of the nicest Cabernet Sauvignon's I have ever had, I looked around only to see the house in a mellow mood because everything was so lovely – what could possibly come next?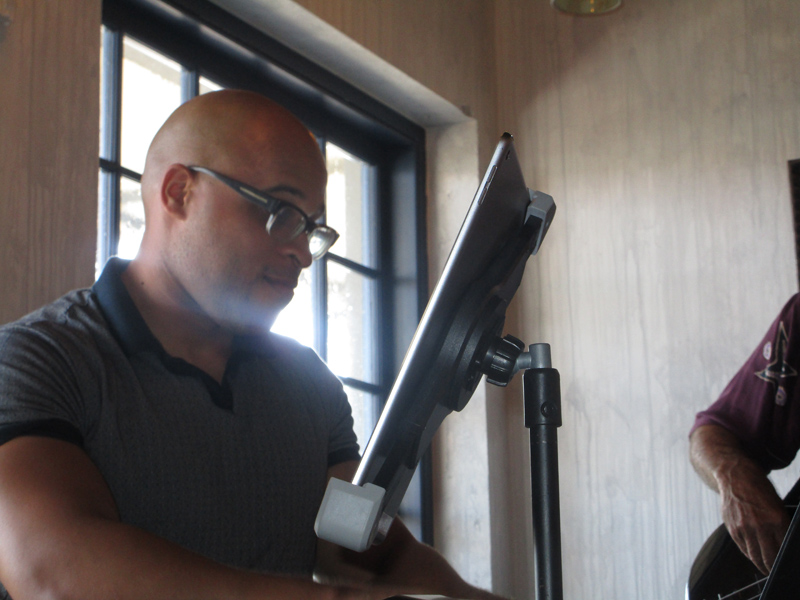 Out of no where Rich Cunningham and trumpet stepped forward with no real announcement and played "Bye Bye Blackbird," a song normally not performed by students of only five years with one of the island's best music teachers Kent Hayward. This maths teacher at Somersfield Academy was not the slightest bit nervous and did not need his iPad or music sheets. The 1926 composer Ray Henderson would have been proud and I told Rich to continue sitting in because he has a bright future.
With a group of friends in the audience the applause indicate he will have his own band one day and look back at this special moment as a significant start to stardom. I commend the band because you never know what you are going to get and they also rose to the occasion with this jazz standard.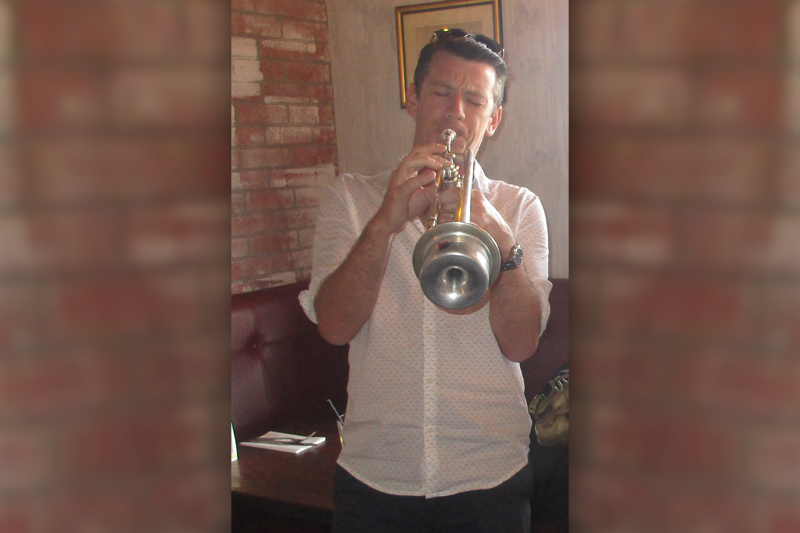 Additional songs performed by the band were Chameleon a favourite attribute to Herbie Hancock [with Bennie Maupin and Harvey Mason:1974]; "Fly Me to the Moon" or "In other words" [Bart Howard, Kay Ballard 1954 made famous by Frank Sinatra - 1964] and my absolute favourite "On Green Dolphin Street" which I thought was written by Miles Davis [1958] but was written in 1947 by Bronislaw Kaper. Just when I felt the afternoon was complete the band slipped into "Blue Bossa" and I would say the afternoon had to be over.
It was good to see fellow musicians like "Rick Hawke" of "The Unit" present. Much to my surprise the band continued with "Mercy, Mercy, Mercy" a Joe Zawinul composition which brought out the most energy in each performer who by now had overcome their fears that they might outplay or grandstand each other.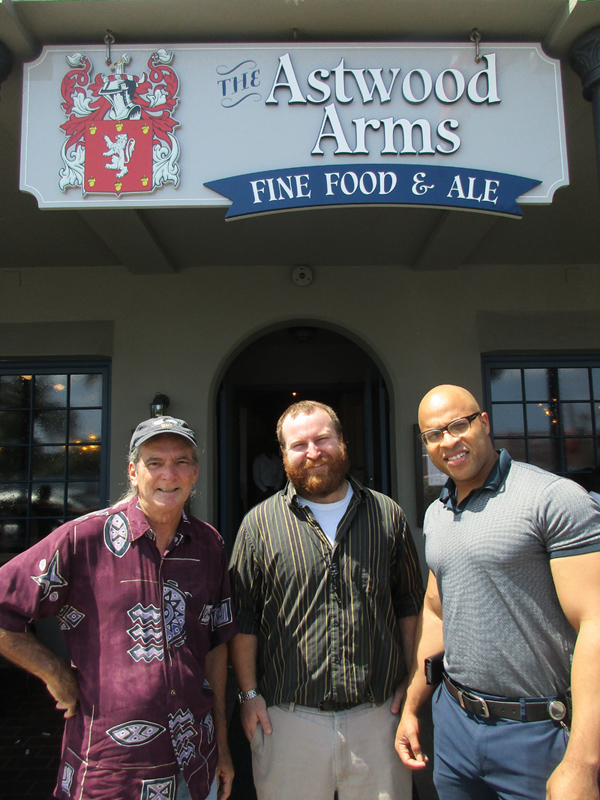 Given the musical proficiency of the band, it needed a name and a microphone to announce the songs. I commend Astwood Arms for this end of month presentation in a pub atmosphere with good food, wine and atmosphere. I thank musician Tony Brannon for his Facebook daily locator of live music, which is overwhelming when people say there is a shortage.
The call for an encore was met with a few minutes of anticipation as they took their seats and played, yes, one note. A novelty, innovation, talked about which they would do well to consider with all of its songs, especially where some incredible endings could have been openings.
- Dale Butler is the author of Music on the Rock, documentaries and other books

Read More About
Category: All, Entertainment, Music, News