Chaz Edmead recently measured a toy as part of the Cambridge P3 Science Syllabus Physics lesson at Purvis Primary, which saw students measure objects using a force metre in order to verify weight in Newtons before converting their results into grams.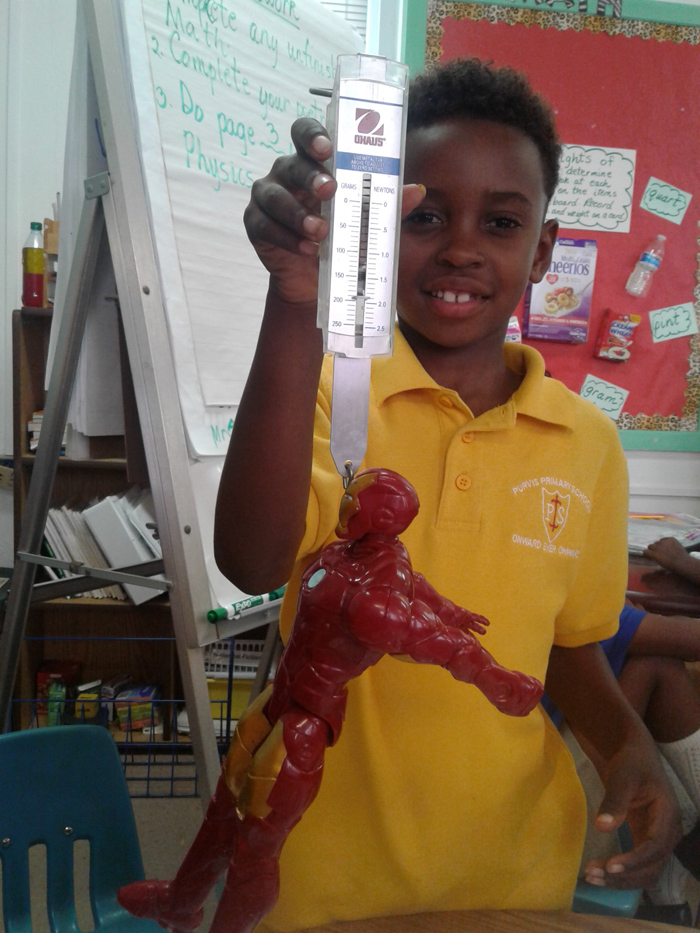 The students' measurement experiences included height assessment over time, where they measured plants in their garden; weight assessment, where they compared gallons, quarts, and pints to cups, ounces, and litres; and temperature assessment, where they learned about Fahrenheit and Celsius using thermometers and completed exercises focusing on temperature analysis.
The students are now completing a unit on physics, where they are engaged in hands-on activities based on push, pull, and friction. Their biology unit recently culminated in the harvesting of vegetables and herbs from their class garden, with some of the garden produce entered in the 2019 Agricultural Exhibition and winning prizes.

Read More About
Category: All