Bermudian author Catherine West won one of the top awards in Christian fiction on Saturday [Sept 28] for her 2018 novel Where Hope Begins.
Mrs. West was honoured for best contemporary novel by the American Christian Fiction Writers [ACFW], a professional organisation of almost 3000 writers working in the field.
The annual Carol Awards are ACFW's recognition for the best Christian fiction published by traditional publishing houses in the previous calendar year.
Released by the Christian imprint of publishing powerhouse Harper Collins, Where Hope Begins tells the story of a woman who retreats to rural Massachusetts to nurse a broken heart after her marriage fails. While there she finds new hope in unexpected places.
The book received an especially warm critical reception, with genre publication Romantic Times giving it a 4 1/2 stars out of five rave: "West navigates the choppy waters of relationship struggles in her latest release, which is chock-full of raw emotion and beautiful prose. Wonderfully drawn characters and scenes pull the reader along on a rollercoaster ride of emotion."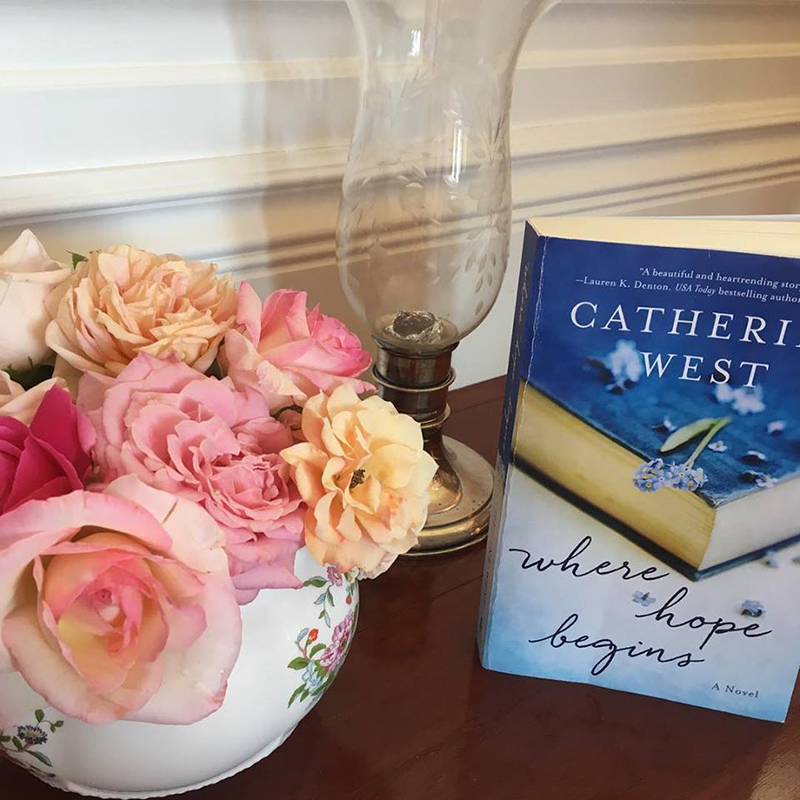 Booklist was similarly enthusiastic about the Bermudian writer's work: "West once again presents readers with the deeply satisfying story of a family dealing with loss and betrayal, and their journey to make themselves whole.."
And in a starred review The Library Journal said:"'West's compelling and heart-wrenching, rising-from-the ashes novel realistically delves into the tough issues of suicide, anger, and guilt with a touch of grace and hope."
Mrs. West was unable to attend the Carol Awards ceremony at the ACWF annual convention in San Antonio, Texas but watched an online feed of the proceedings from home in Bermuda.
"I'm watching the livestream and waving at you from Bermuda," she said in the speech read out on her behalf when she was named the winner "At first this wasn't a story I wanted to write. But letters from readers who graciously share their stories of betrayal and heartbreak with me and tell me this book gives them hope make me glad I did. Our words are never wasted and you never know how God will use them."
Mrs. West later posted on social media: "Humbled. Grateful. Amazed. Winning ACFW' Carol Award was something I dreamed of, but never quite thought possible. God is so good and so faithful. I am amazed."
The ACFW awards were named to honour pioneering American Christian fiction editor Carol Johnson, who did much to create the modern genre.
Mrs. West published her most recent novel, As The Light Fades, earlier this month.
Her novels are available at the Bermuda Bookstore and The Bookmart at Brown & Company.

Read More About
Category: All, Entertainment, News