All-woman percussion band Coral Beats will be heading to Brazil this month for a two-week tour of the country.
A spokesperson said, "Coral Beats, Bermuda's own all-woman percussion band, will be heading to Brazil this month for its first two-week tour of the country, where they will participate in workshops and perform alongside Brazilian percussion bands."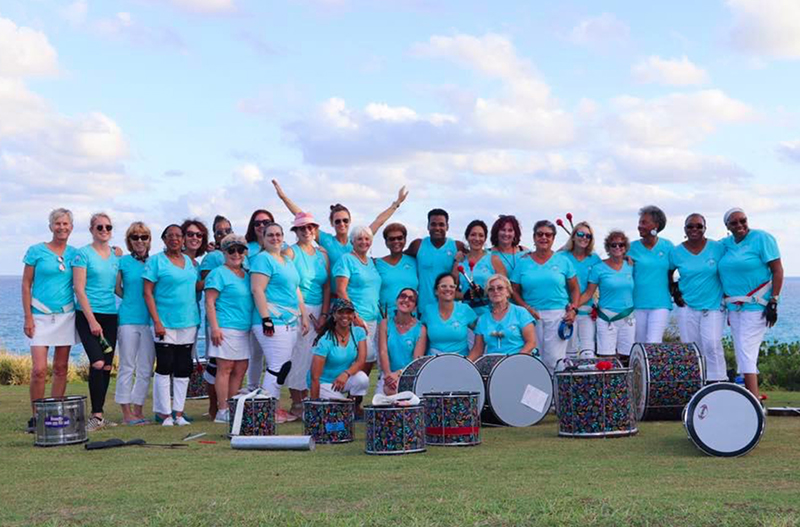 "Nineteen of the 33 members of Coral Beats will visit Rio de Janeiro, Salvador, Recife, and Olinda. In Olinda, the last part of the voyage, they will demonstrate their newly learned skills and play in a pre-carnival event.
"The band has been together for nearly three years and recently performed for the Bermuda Triangle Challenge. Other notable performances have included the Pride Parade, opening for the Bermuda Festival, International Women's Day, the Bermuda International Film Festival, the Queen's birthday celebrations at Government House, a TED Talk, and numerous conferences and private parties."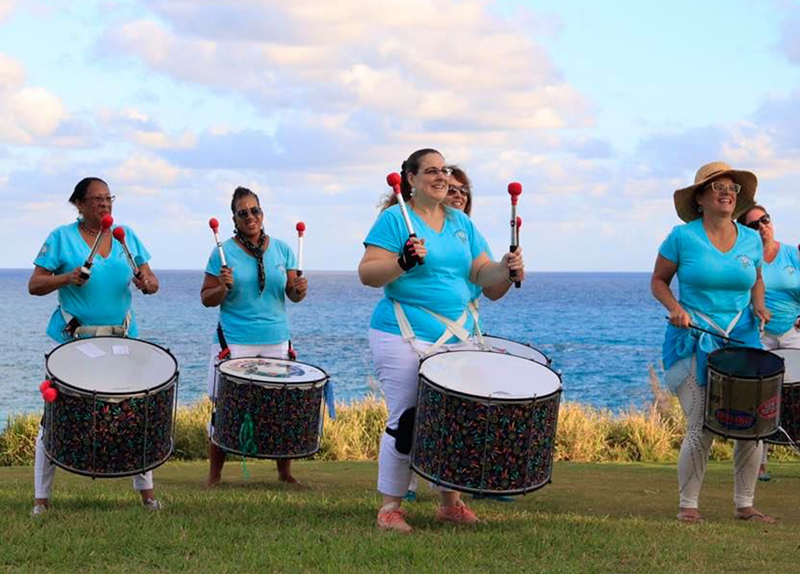 The organiser of the tour, Gwen Cantarella, said, "Logistics have taken over a year with a lot of coordination but everything has been finalised and everyone is is very excited."
Band leader Sue Riihiluoma said, "This has long been a dream of mine to travel around Brazil, the home of samba reggae, where we can learn new material and techniques to add to and perfect our repertoire."
Coral Beats perform at the 2019 Pride Parade:
The spokesperson said, "The band has a new and dynamic musical director, Marielle Doughty, who will also be on the trip. The remaining members who will be travelling to Brazil are Nicky Gurret, Pat Young, Kim Simmons, Tamra Tucker, Chikako Hoshina, Kim Moseley, Helen Stirling, Cheryl Hastings, Cheryl Symons, Marilytn Sannelman, Sue Pearson, Louise Gibbons, Michelle Steinhoff, Linda Counsell, Nancy Frith, and Valerie Young.
"Watch out Brazil, here they come."

Read More About
Category: All, Entertainment, Music, News