For many years now, Country Kitchen has been cooking up local favorites like fish, peas & rice, and macaroni and cheese at their vendor stall at the local Ag Show.
They've partnered with the Coalition for Protection of Children, donating a portion of their Ag Show profits to the non-profit, which aims to raise public awareness of children's issues and advocate on behalf of families in Bermuda.
Devon Simons, co-owner of Country Kitchen, tells us why he decided to support the Coalition and what taking part in the Ag Show means to him.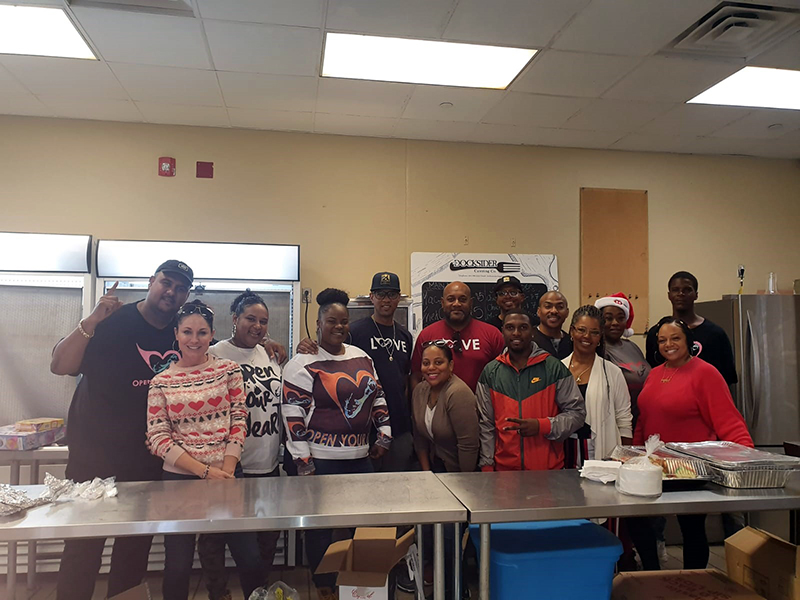 Q: What does the Ag Show mean to you personally? Why did you decide to get involved?
A: The Ag Show is all about culture and teaching young people about our Bermuda heritage, by allowing families to view local livestock, fruit and vegetable showcases as well as live performances. Country Kitchen has been one of the vendors providing quality local style food for attendees at the event for many years.
We've partnered with a local charity, The Coalition for the Protection of Children, which is focused on protecting and supporting Bermuda's young people.
I initially took part in the Ag Show at a young age and look forward to participating annually, which makes this event so much more special to me, my family and friends. We've had a chance to grow with the community event and get to meet so many new people, showing them love through our food.
Q: What's the biggest challenge and reward in taking part?
A: What's rewarding for us is seeing satisfied customers of all ages once they've purchased a meal from us. We're consistently receiving positive feedback on our friendly customer service, the great taste of the food and our love towards everyone who stops by our stall.
There are a couple of challenges as well. Because we're not an everyday food vendor it's important to make sure that we get our numbers right. We aim to accommodate all our customers without disappointment, but at the same time look to sell out of our food as we don't have a shop to sell from afterwards.
Q: What is your greatest memory of taking part in the Ag Show?
A: My greatest memory of the Ag Show was not necessarily a childhood memory, but a memory as an adult operating the Country Kitchens food stall. We had a few left-over toys from our annual Open Your Heart Foundation event which takes place on Boxing Day at Somerset Cricket Club, were every child receives a gift from Santa as well as families are given free meals.
We were able to give the left-over toys to some of the children who's loved ones were patrons of our stall at the Ag Show. We asked basic questions to the children based on age. It was amazing just to see the knowledge pour out of these kids and the smiles on the children and guardians' faces was heartwarming when they had received their toy for answering correctly. We had children shouting out 'Country Kitchen is the best'. That was very fulfilling to feel the love that people had for us through our act of service.
Q: What would you say to encourage residents to take part and get involved in 2020?
A: Let's keep our culture alive. Let's teach local youth about our heritage and empower our children to feel that they can accomplish anything. Partaking in the Ag Show brings our families together allowing local vendors to showcase talents and provide a quality service to the public. It also brings great awareness to our charities and other youth-based organisations.
The Ag Show 2020 will take place from Thursday, April 23 to Saturday, April 25. For more information, visit www.bermudaexhibition.com or for the latest updates visit Facebook: Ag Show Bermuda.

Read More About
Category: All, Entertainment, News