[Updated] MarketPlace announced a "daily 5% discount for recipients of financial assistance for six months to support them through the challenging times ahead."
A spokesperson said, "The new daily 5% discount offering, which comes into effect from Thursday, May 7, is our way of continuing to support our community members who need it most.
"The MarketPlace has a long history of supporting our most vulnerable community members, especially during times of need, having pioneered the FA Card programme – a card payment programme designed to give clients of the Department of Financial Assistance fast and direct access to funds and easy tracking of funds for groceries – in collaboration with the Department of Financial Assistance.
"The discount is available at all MarketPlace and PriceRite stores and will last until October 31, saving recipients of financial assistance more than $100,000.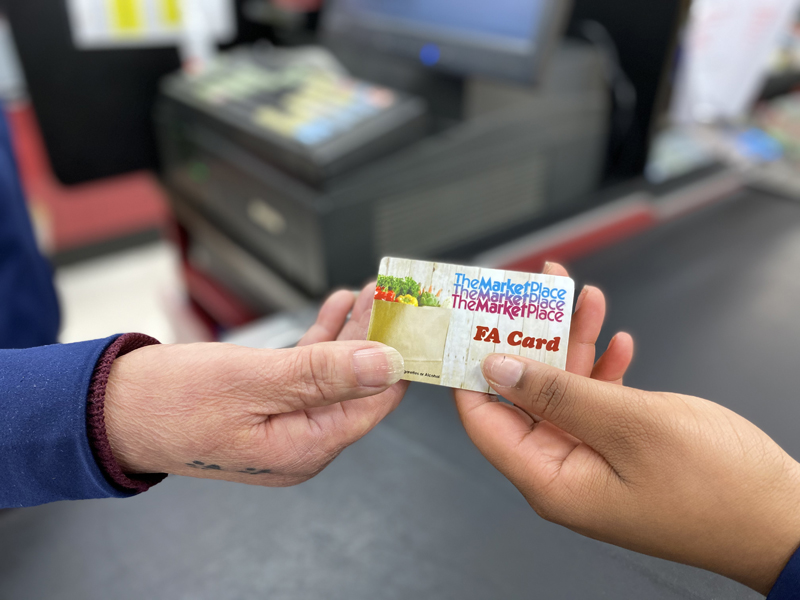 Seth Stutzman, president of The MarketPlace group of companies, said: "Our stores are at the heart of the communities we serve and as well as supporting our customers and associates, we want to help those who need it most.
"We understand that this is the area of our community that will be most impacted during this very difficult time. We are stepping up for the people who we know need this the most. Our efforts are focused on directly assisting those who need it most as we are in this for the long-haul with them. We are all in this together and each of us have a part to play to ensure the best for our communities."
"To receive the daily discount, clients of the Department of Financial Assistance must present their payment card, known as FA Card, and identification at checkout.
"The daily discount offering for recipients of Financial Assistance is the latest measure implemented by The MarketPlace supporting our communities and offering low-price initiatives. These include:
"Value Bag – this initiative provides customers with staple grocery items for $29.99, that have a cost savings of $14.49. Items include apple juice, bread, canned evaporated milk, canned peas and carrots, flour, jam, pasta sauce, peanut butter, rice, spaghetti, sugar, tea bags, toilet tissue, and vienna sausages.
"Every Day Low Prices [EDLP] programme – this monthly initiative aims to give customers access to a range of 20-30 quality items deeply discounted over a one-month period. New items are available from the first of each month.
"The MarketPlace's goal is to provide high quality goods at affordable prices with the continuous aim to reduce the cost of groceries in Bermuda for our hard-working customers."
Update 6.33pm: The Minister of Health Kim Wilson said: "I want to commend The MarketPlace for being a supportive corporate citizen during an extremely difficult time and for extending this discount to those who need it most. On behalf of my team at Financial Assistance, I want to thank The MarketPlace for doing their part to help ease the financial burden on those who were already struggling to put food on the table and for whom this pandemic has only worsened their situation."
Read More About