[Updated] Tropical Depression Five has formed and is a "threat to Bermuda" the BWS said, adding that it is "projected to move north of Bermuda tonight [July 4] as a marginal tropical storm."
The BWS said, "Tropical Depression 5 has now formed and is projected to move north of Bermuda tonight as a marginal tropical storm. This may briefly bring gale force winds, showers and the potential for thunderstorms through late tonight and early Sunday morning."
According to the BWS update at 12 noon today, the closest point of approach to Bermuda within 72 hours is forecast to be 42 nm to the NW at 2am on Sunday [July 5] with the BWS adding that "this system may move closer to Bermuda after this time period depending upon its track."
Screenshot via the BWS website: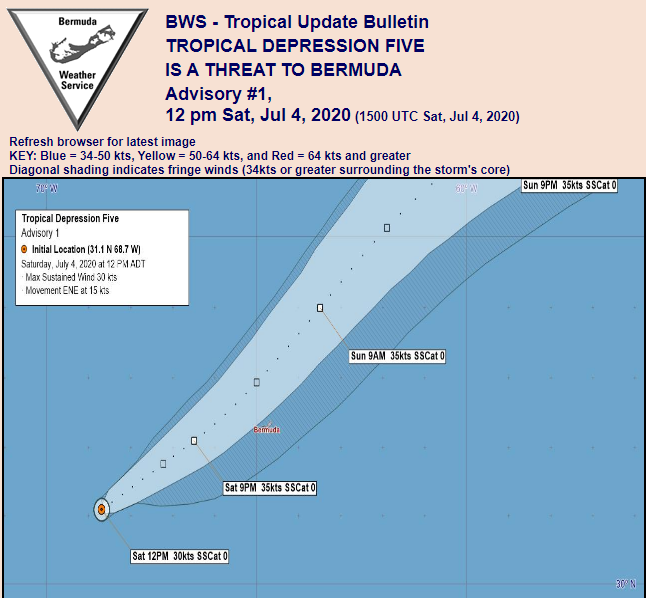 The U.S. National Hurricane Center said, "The depression is moving toward the east-northeast near 17 mph [28 km/h]. A faster east-northeastward motion is expected by tonight, followed by further acceleration on Sunday. On the forecast track, the center of the depression will move near or just northwest and north of Bermuda tonight and early Sunday.
"Maximum sustained winds are near 35 mph [55 km/h] with higher gusts. Little overall change in strength is likely, however the system could become a tropical storm later today."
Graphic courtesy of the NHC: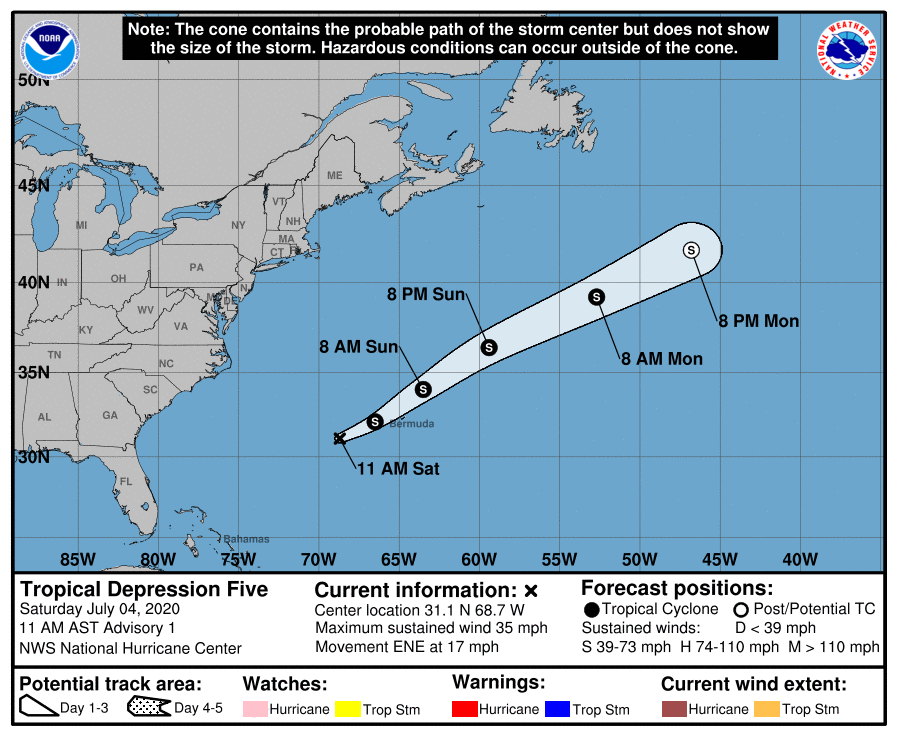 Update: The BWS said the Depression is no longer a threat.
Read More About