The Bermuda Zoological Society [BZS] is the recipient of a Significant Achievement Award from the 2020 Association of Zoos and Aquariums [AZA] Honors and Awards Committee for the submission of 'Trunk Island – 'The Living Classroom'.
Volunteers on Trunk Island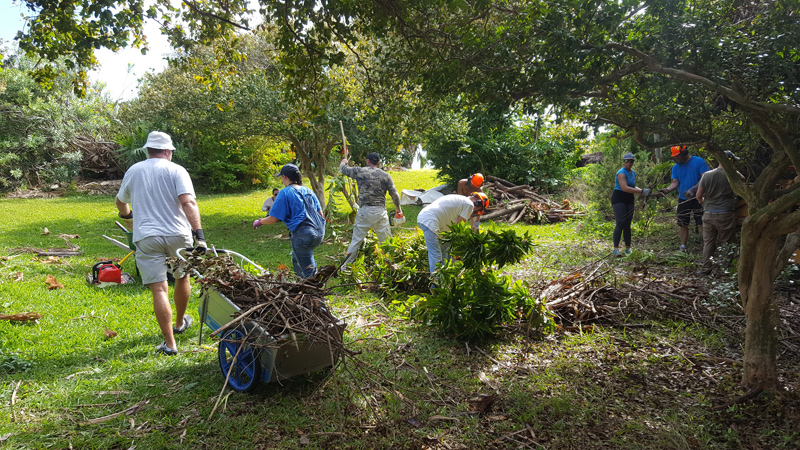 "The AZA recognized the achievements of over 20 member facilities in the fields of conservation, education, research, exhibit design, marketing, diversity, research, and volunteer engagement during the 2020 Virtual AZA Annual Conference this September.
"In these unprecedented times, I am glad we could convene and honor the outstanding achievements of the distinguished leaders in our profession," said AZA President and CEO, Dan Ashe.
"Their contributions and mentorship have inspired all within the accredited zoo and aquarium community to advance AZA's mission of creating a world where all people respect, value, and conserve wildlife and wild places."
High School students with trees to plant on Trunk Island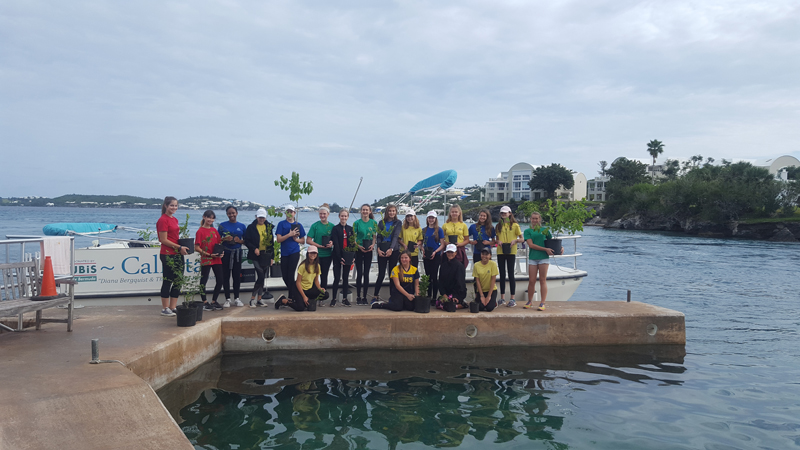 The success of volunteer engagement is measured by the hours given to these projects by volunteers, and last year BZS volunteers gave a total of 5,024 hours; 2,764 Volunteered Hours from 689 Individual/Community Volunteers and 2,260 Volunteered Hours from 472 Corporate Volunteers.
"We are proud of the hours given by our volunteers, our Weekend Warriors and our Corporate Donors and Members," said BZS Volunteer Officer, Joanne Chisnall. "A restoration plan that was projected to take many, many years is 50 per cent completed."
Corporate volunteers clearing trees on Trunk Island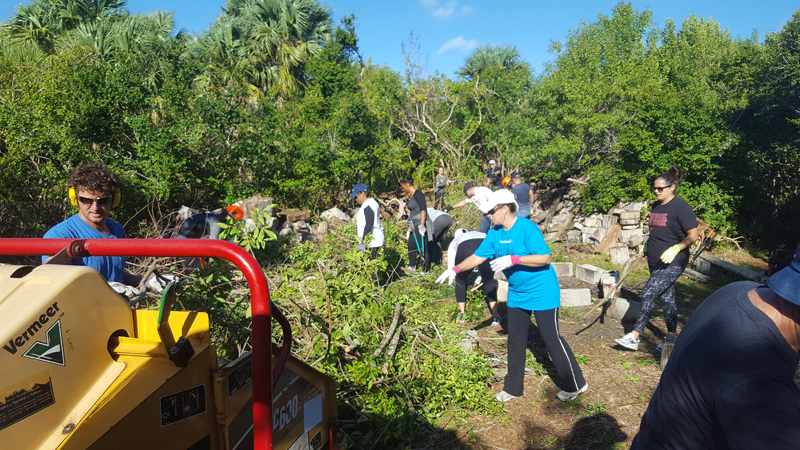 The BZS said, "The goal for Trunk Island is to restore it to its original state and to create a 'Living Classroom' by eradicating invasive flora and planting endemics, including reforesting the island with the Bermuda Cedar tree.
"To reach this goal our BZS volunteers have touched every area of the restoration of Trunk Island; from being part of the management and planning team, to being completely hands-on through reforesting, invasive plant removal, chipping of removed plants, and other conservation-based activities. Volunteers also aided in the transformation of an island cottage into a functional classroom.
Corporate volunteers with Trunk Island sign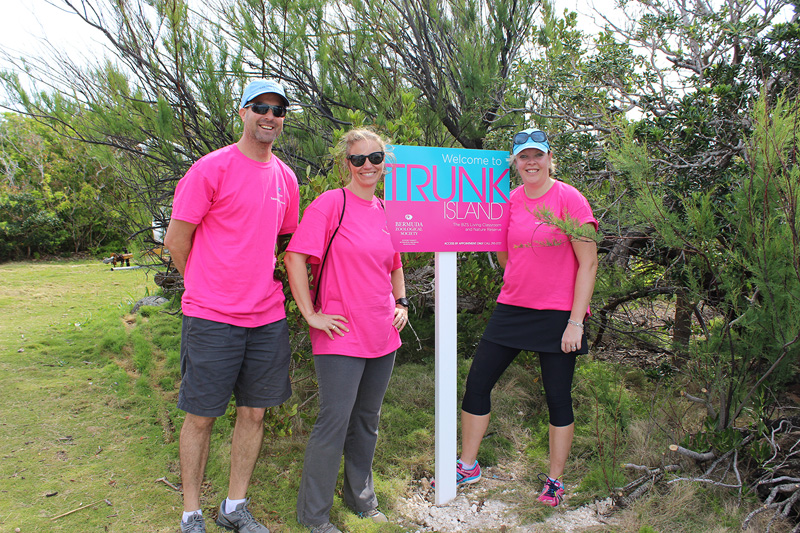 "The shared mission of BZS and BAMZ is to inspire appreciation and care of island environments, and as the support charity for BAMZ, the BZS is an example of a highly successful non-profit/public partnership.
"Each year the BZS provide more than 8,000 free educational experiences through our Stempel Foundation-BZS Schools Programme in addition to popular community programmes for all ages, development of BAMZ exhibits, and conservation and research programmes.
"Each year, BZS Volunteers contribute over 10,000 hours of valuable husbandry support to the Aquarium and Zoo with all programmes being accredited by the Association of Zoos and Aquariums."
Read More About
Category: All, Environment, News