News that Bacardi donated to bartenders in Bermuda, Monica Kelly was called to the Bermuda Bar, Conyers donated $52,000 to food programmes, and trailblazing Bermudian reporter Ernest Tucker was inducted into the CBC Hall of Fame were all some of the positive news stories from the past week.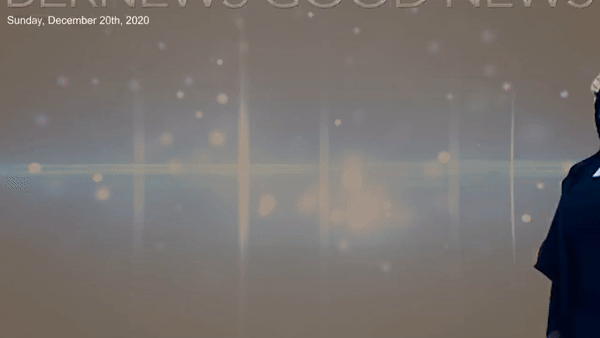 In additional good news, Soledad O'Brien highlighted Ki-Juan Minors, Aaliyah Nolan scored in a Leeds United win, Bermuda placed first and second in the CEA Regional Dressage Challenge, and PwC Bermuda donated $21,000 to charity.
Other good news stories included BSGS donating turkeys and hams to charities, Athene Re donating to Big Brothers & Big Sisters, school students donating to charity, Francis Patton staff holding a drive-through Christmas event for their students and, Dr. Malcolm Brock being named the Dr. E.F. Gordon Professor of Thoracic Surgery at Johns Hopkins Medicine.
In an effort to highlight some of positive news happening in our community, we supplement our standard morning and evening email newsletters with a special Sunday "Good News" email newsletter edition, and also produce a highlight video and article which strictly focuses on the positive news about Bermuda and Bermudians from the past week. You can sign up to have the free newsletter delivered via email here, and/or access the links below.
In addition, for those who like positive news, please feel free to visit our sister site ForeverBermuda.com, which seeks to showcase uplifting Bermuda news and visitor related services, or BermudaCovers.com, which offers an array of free Facebook and social media cover images, graphic designs and videos to assist you in showing off your Bermudian pride on social media!
Links to some of the 'good news' from the past week are below:

Read More About