News that Madelyn Moore was named the Western Athletic Conference Women's Swimmer of the Year, the BELCO Apprenticeship Programme continued, American actor Levar Burton featured the short story 'Daddy,' written by Damion Wilson, on an episode of his podcast, and ABIR donated more than 100 books to schools and libraries were all some of the positive news stories from the past week.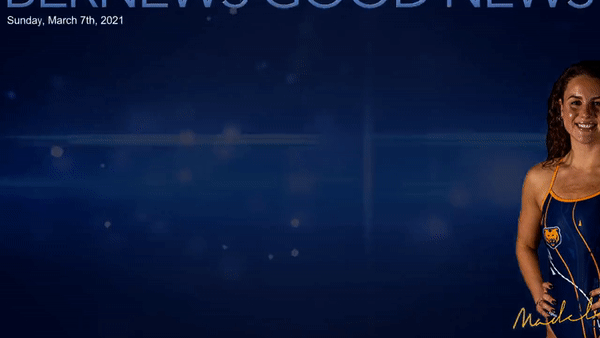 In additional good news, SailGP Inspire is partnering with Endeavour Sailing, Tyrone Smith and his wife, fellow Olympian Sandi Morris, appeared on CNN's 'Coronavirus: Fact Vs Fiction' podcast, the island was highlighted in a new video by Travel+Leisure, and the U.S. Consulate General and U.S. Customs and Border Protection hosted a small donation ceremony.
We also posted various community photo galleries, including coverage of the superyacht Amaryllis visiting St. Georges, the Fat Tire Massive Mountain Bike Race at Hog Bay Park, the Pelican of London paying the island a visit, and February's top 10 Bernews 'Photos of the Day.'
In an effort to highlight some of positive news happening in our community, we supplement our standard morning and evening email newsletters with a special Sunday "Good News" email newsletter edition, and also produce a highlight video and article which strictly focuses on the positive news about Bermuda and Bermudians from the past week. You can sign up to have the free newsletter delivered via email here, and/or access the links below.
For more positive coverage, you can also visit other websites in the Bernews Network: ForeverBermuda.com showcases uplifting Bermuda news and the tourism genre, BermudaCovers.com offers free Bermuda themed Facebook covers and phone wallpapers; and you can view almost 200 'Good News' summary videos spanning back to 2017 here on recently upgraded video website Bernews.TV.
Links to some of the 'good news' from the past week are below:

Read More About