Transitional Community Services [TCS] launched their Community Services Bridge Builders Program which provides "counseling, case management, and employability skill building."
A spokesperson said, "On October 15, 2020, Transitional Community Services, Registered Charity #1020 [TCS] was registered as a local charity. TCS was formed in response to the documented increased needs of young adult males ages 18-34.
"For nearly one-year, Executive Director, Mrs. Tiffanne Thomas worked with a professional behavior specialist and program designer, Ms. Maya Kennedy of Apramaya Institute, Amherst MA, to carefully consider the data and needs of potential clients, and the training requirements for staff. Ms. Kennedy was referred through Catalyst Consulting, Ltd, by Managing Director, Martha Dismont. The Executive Director and Ms. Kennedy worked with local data to inform program design.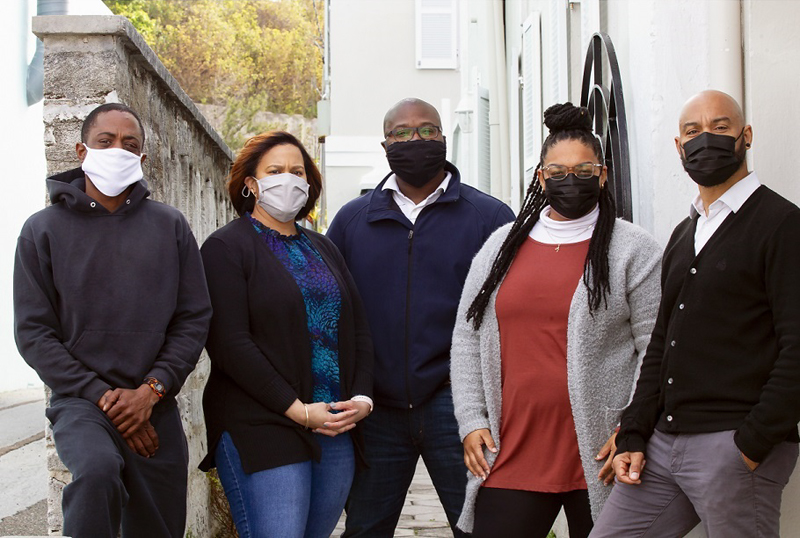 Mrs. Dismont remarked, "Given the increased challenges that this community continues to face with regard to our young adult males, and their constant cry for help through their behavior, it was an easy decision to support Transitional Community Services Bridge Builders Program with resources. I encourage as many in the community who can to support this important program."
According to Mrs. Thomas, "Our local data indicates that disproportionately our young adult males, particularly black males have achieved limited academic success, which leads to limited employment opportunities and economic instability. These findings contribute to increased risks experienced by some of the men in our community which often times manifest in the social problems that we see and experience."
She continued, "In response to the data, we embarked upon a mission to design a program that would provide holistic wrap-around services to this demographic. The development of this program contributed to addressing a pervasive gap that has existed in our local treatment continuum. Through our Community Bridge Builders Program, we provide counseling, case management, and employability skill building.
"We work to engage men using an empowerment model. At TCS we believe 'to shift a mindset is to change a life'. We are actively engaging other partners in this field to establish a true 'wraparound' service for these males. Partnership with other service providers and network resources will be key to our, and our clients' success."
Mrs. Thomas further explained, "In February we onboarded 3 male Leadership Coaches, Mr. Desmond Crockwell, Mr. Gavin Smith, and Mr. Milton McKenzie. Our Leadership Coaches provide the 1:1 support and advocacy that our clients desperately need.
"Additionally, we onboarded our Program Resource Manager, Ms. Aruna Dismont, who is instrumental in establishing the systems necessary to sustain success for the men we serve." TCS officially launched its Community Bridge Builders Program in February 2021, and has already started to receive referrals for service.
She concluded, "We are tremendously grateful for all of the donor support received to date. The many corporate, personal, and Foundation donations received have been invaluable to support us with carrying out our mission. We welcome requests to learn more about us, and we continue to need volunteers to assist the Board to solidify our organization's infrastructure.
"We are sensitive to the recent events in our community and are concerned for the safety of the entire community. We also empathize with the pleas for support. Our community, as a whole, suffers when the needs of those who present with high risks continue to go unmet. The risks inevitably continue to increase, until these needs are met. Community gang violence threatens our quality of life and the safety of everyone. We are here to help.
"Men can access our services through referral from other service providers, who we work with collaboratively, or through self-referral. For more information on our services, to make a referral, or to learn about how you can partner with us, please email us at info@tcscharity.bm or call us at 295-4250."
Read More About