Over the past few nights, Nonsuch Expeditions team leader J-P Rouja along with Jeremy Madeiros and collaborators from the Cornell Lab of Ornithology have been remotely operating the infrared surface cam installed above ground in Nonsuch Island Colony A to remotely track, film and live-stream the star chick of the 2021 CahowCam nesting season and her neighbors as they prepare to fledge.
Star chick filmed during her last health check on June 1st
A spokesperson said, "She is expected to fledge imminently and started venturing out of her burrow after dark on recent nights, to exercise, explore, and imprint on her surroundings, [which will assist her in finding her way back a few years from now].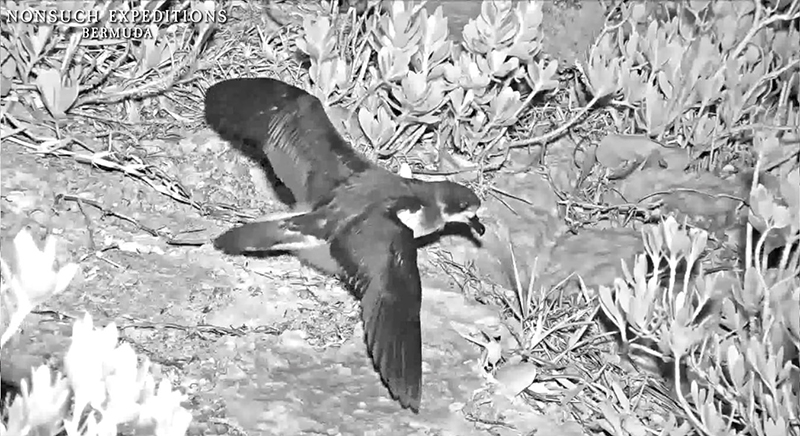 "Their parents will have been fattening them up over the past few weeks, often beyond their optimum flying weight. Then, just prior to fledging they are effectively abandoned in the burrow from which will emerge at night to exercise and help convert their extra fat to leaner muscle and, drop weight whilst growing their wings, until they reach the optimum conditions for flight.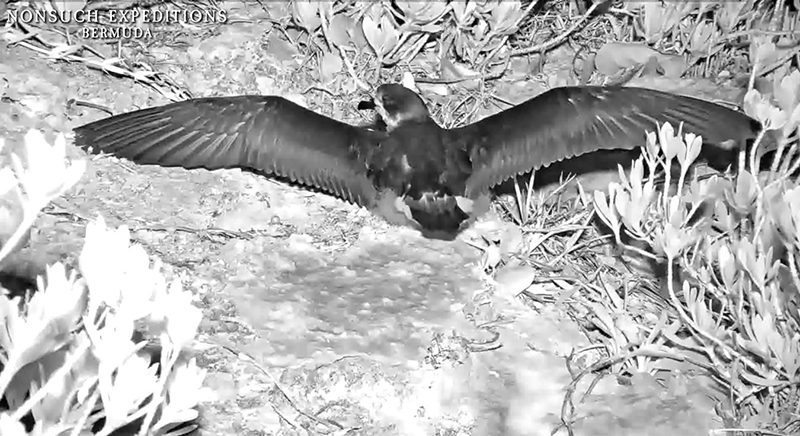 "It is their body weight in grams and outer wing length [wing chord] in mm that are used to predict when they will be ready for their first flight [known as fledging]. The resulting numbers are based on 21 years of meticulous note taking and statistical analysis conducted by Chief Terrestrial Conservation Officer Jeremy Madeiros, who over two decades has banded and tracked the growth of virtually every accessible chick throughout the colony. As Cahows only nest in Bermuda he has effectively been able to track the entire species which is quite a rare achievement!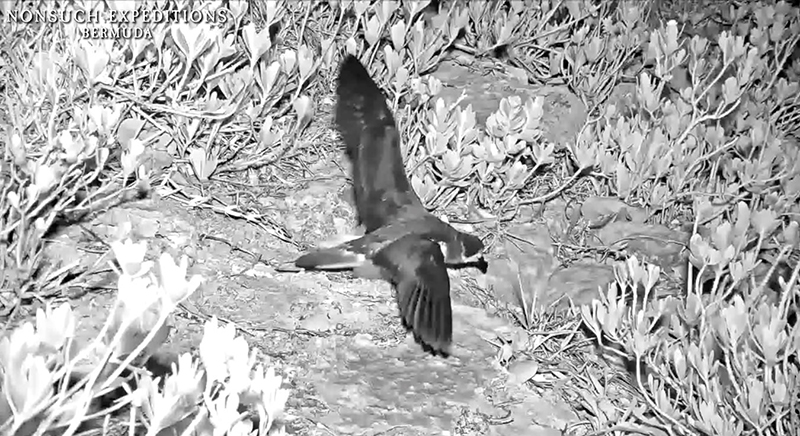 "Over this period he has established that a healthy chick will fledge with weights ranging from 265 – 300 grams and a wing chord / outer wing length of 255 mm to 275 mm.
"As of June 1st our star chick was 303 grams and had a wing chord of 245 mm so by now [June 3rd] she should have lost a few grams in weight as she has not been fed, and her wing chord should have grown to reach 255 mm putting her in the perfect condition to fledge successfully from tonight onwards.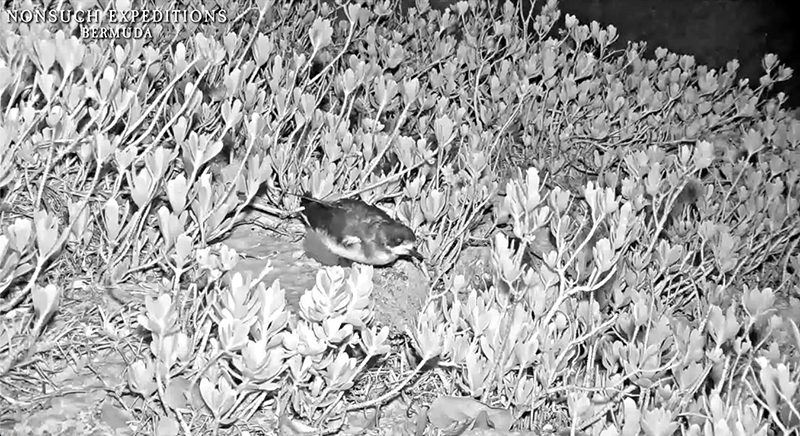 "The Team will continue to follow and film them nightly until she fledges, starting just after dark each night and viewers wishing to follow this live or watch replays can do so via the http://www.nonsuchisland.com/live-cahow-cam page. For more details, live stream, updates, and educational materials please visit www.nonsuchisland.com."

Read More About