News that Bermuda showed its resilience yet again by recovering quickly after Hurricane Fiona, the island welcomed a hurricane baby with A'riyah Justice Fubler-Wilson making her grand debut into the world during the storm, and Nia Christopher earned the CAA Player of the Week award were all some of the positive news stories from the past week.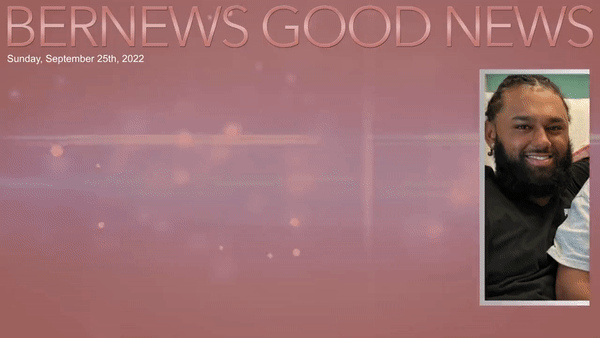 In additional good news, filming on the island commenced for Transforming the Beautiful Game, The Clyde Best Story,Candyce Martins won at Nappanee Raceway, Eva Frazzoni scored twice in a Hashtag United win, Jillian Terceira won her class in the Netherlands, Nic Narraway won a short track mountain bike race, KraftHeinz Cares raised $5,085.85 for Action on Alzheimers and Dementia, and A'Jahni Roberts-Smith earning the Raleigh Bermuda Malcolm K. Outerbridge award and Michael J. Spurling Raleigh Champion award.
In an effort to highlight some of positive news happening in our community, we supplement our standard morning and evening email newsletters with a special Sunday "Good News" email newsletter edition, and also produce a highlight video and article which strictly focuses on the positive news about Bermuda and Bermudians from the past week. You can sign up to have the free newsletter delivered via email here, and/or access the links below.
For more positive coverage, you can also visit other websites in the Bernews Network; ForeverBermuda.com showcases uplifting Bermuda news and the tourism genre, BermudaCovers.com offers free Bermuda themed Facebook covers and phone wallpapers; and you can view over 200 'Good News' summary videos spanning back to 2017 here on Bernews.TV.
Links to some of the 'good news' from the past week are below:

Read More About