Minister of Health Kim Wilson recently presented STARS certificates to three of the seven providers that received a 5 S.T.A.R.S rating – Lillian Butterfield, Davika Furbert and Chiquita Smith.
A Government spokesperson said, "The additional 5 STAR providers are Maria Pacheco, Gillian Medeiros, Antonia Paynter, and Jocelyn Richardson, who could not attend the presentation.
Dr Alison Daniels, Programme Manager, Child Care Regulation Programme, Mr David Kendell, Director, Department of Health, Minister Kim Wilson, Chiquita Smith, Davika Furbert, Lillian Butterfield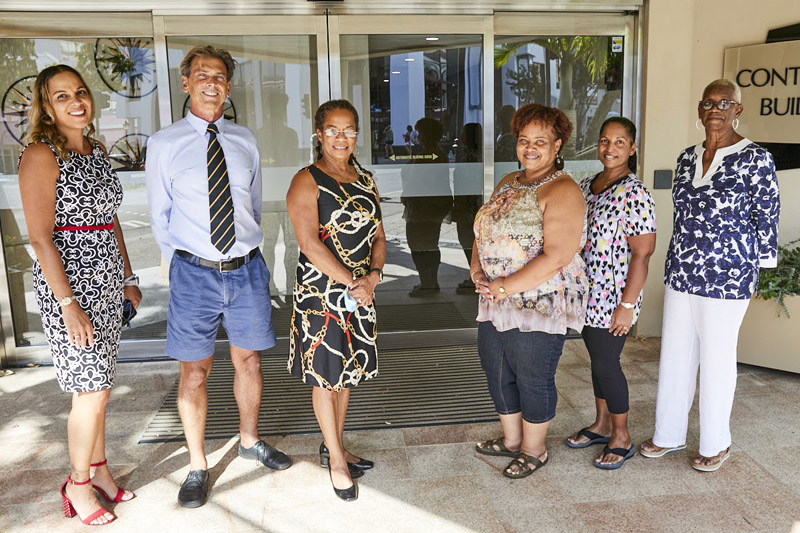 "STARS is a new comprehensive inspection tool utilised by the Child Care Regulation Programme [CCRP], designed using the Children Act 1998, the Day Care Centre Regulations 1999, and the Child Care Standards 2018.
"STARS stands for –
Striving for excellence
Target a play-based approach
Accountable to children, parents, yourselves
Responsive to the individual needs of the child
Safe and healthy
"The inspection tool considers the Health and Safety, the learning environment, teaching practices or caregiver competencies, and other industry standards and best practices.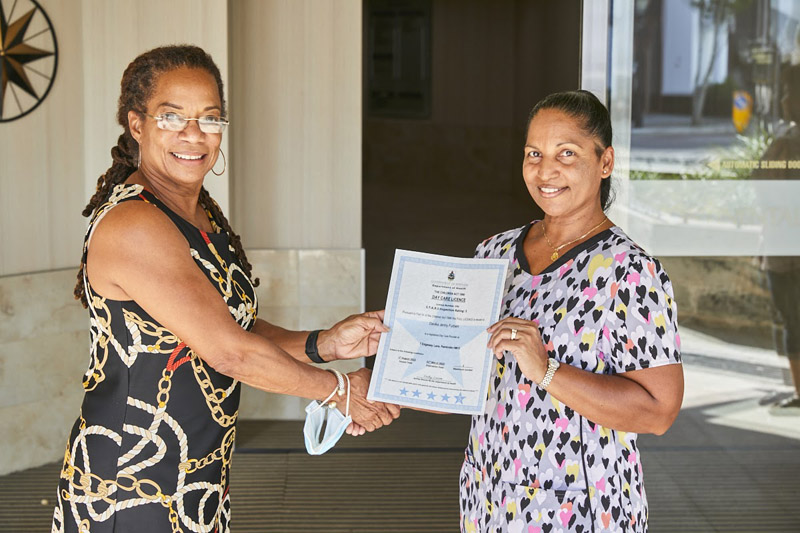 "31 local daycare providers went through the STARS Inspection, with 71% receiving 3 – 5 STARS:
7 providers – 5 STARS [Excellent]
7 providers – 4 STARS [Very Good]
8 providers – 3 STARS [Satisfactory]
5 providers – 2 STARS [Needs Improvement]
4 providers – 1 STARS [Standard Unmet]
"9 providers are on provisional certificates and will have their inspections at a later date."
Minister Wilson said: "STARS is designed to ensure compliance with the regulations and standards. All daycare centres and providers must undergo the STARS inspection to renew their licences and registration certificates.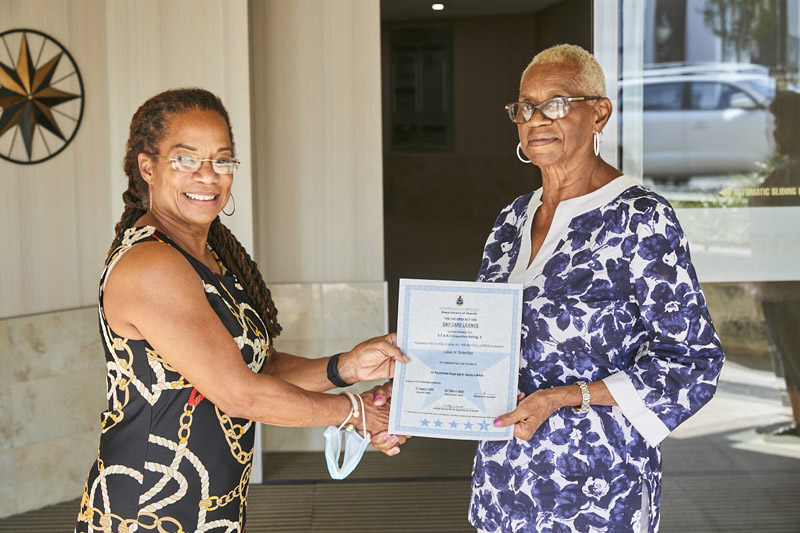 "It is estimated that 9 out of every 10 children in Bermuda are cared for in a daycare setting at some time in their first four years. These daycare settings are a crucial environment for our children's development."
The spokesperson said, "All Day Care Centres and Day Care Providers in Bermuda must be licenced and registered to care for children in Bermuda. To be licenced or registered, the Day Care Centres and Providers must comply with the Children Act 1998and the Day Care Centre Regulations 1999. The Child Care Regulation Programme is the Section within the Department of Health that licences Day Care Centres and Registers Day Care Providers [persons who care for up to three children in their home].
"The STARS inspection will occur every two years. However, their STARS inspection is deferred within the first year of operation with Newly Licenced Centres or Newly Registered Providers.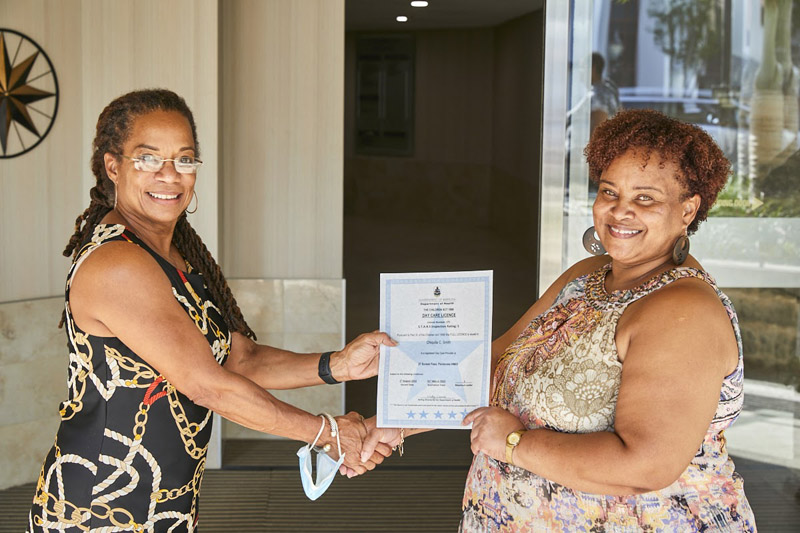 "Along with their application, every Centre or Provider must also submit supporting documentation such as a fire certificate, liability insurance and staff educational qualifications, and current CPR certificates."
Minister Wilson added: "The Ministry of Health takes the safety and development of our children extremely seriously, which is why we have dedicated resources to this area. It is also why the Ministry is appealing to parents to join our efforts. We need to hear parents' concerns about their children's care. We will investigate any issues with a daycare centre or home confidentially.
"Parents should expect good, safe care for their children. Please ensure that your home daycare providers are registered and daycare centres are licenced by the Ministry of Health. If they are not registered or a Day Care Centre is not licenced, there will be no way for us to guarantee quality in the environment and the person caring for your children. Licensed centres and registered home providers are listed on gov.bm."
The spokesperson said, "For more information visit: https://www.gov.bm/child-care-regulation-programme."
Read More About