News that 'Gavin's Butter' won the People's Choice award, Taj Donville-Outerbridge was elected to the IGLYO board, Bermuda's football team defeated St Vincent, Milan Butterfield was named man of the match for Nuneaton Borough, Saundre "Dash" Simmons claimed a first round stoppage win in an exhibition bout against Zion Tomlinson, and Nakhi Wells spoke with students in England are all some of the positive news stories from the past week.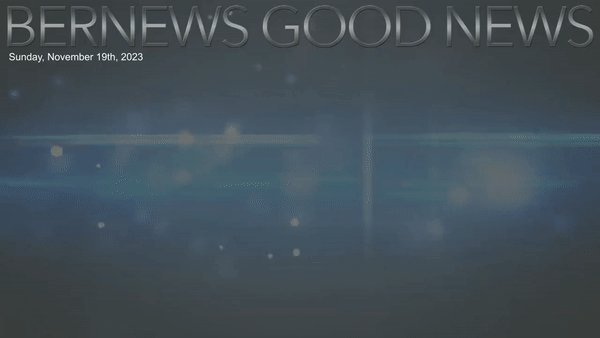 In additional good news, Jacob Madeiros scored to help Bluffton advance, Brian Desmond and Fordham defeated Monmouth, Tabata-Ha Shotokan Karate-Do Bermuda marked its 12th anniversary, Logan Watson-Brown and Georgia won a swim meet, Adrian Roach earned his 23rd boxing victory, Bermuda's sailing team advanced to the 1/16 Finals in the SSL Gold Cup in Gran Canaria, Aaliyah Nolan continued her scoring form, and Justin Donawa scored his third goal of the season in a 2-0 win at home over Southend United.
Other good news stories included Bacardi opening applications for the second edition of Shake Your Future, a free professional bartender training program, Clarien Bank donated flowers to King Edward VII Memorial Hospital and Agape House, Westmeath celebrated the restoration of the verandah on their historically listed home, Nancy Anne Miller released her book Queen Palm: A Bermuda Christmas, and 11 police officers received awards of recognition.
We also posted various community photo galleries, including coverage of the cruise ship Insignia visiting Hamilton and the Duke of Edinburgh's International Award Bermuda joint training session.
In an effort to highlight some of positive news happening in our community, we supplement our standard morning and evening email newsletters with a special Sunday "Good News" email newsletter edition, and also produce a highlight video and article which strictly focuses on the positive news about Bermuda and Bermudians from the past week. You can sign up to have the free newsletter delivered via email here, and/or access the links below.
For more positive coverage, you can also visit other websites in the Bernews Network; ForeverBermuda.com showcases uplifting Bermuda news and the tourism genre, BermudaCovers.com offers free Bermuda themed Facebook covers and phone wallpapers; and you can view over 250 'Good News' summary videos spanning back to 2017 here on Bernews.TV.
Links to some of the 'good news' from the past week are below:
Read More About