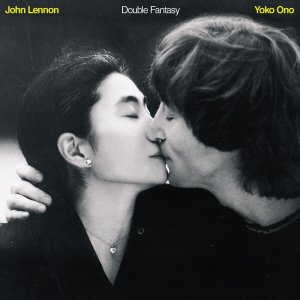 Accounts of John Lennon's creative and spiritual rewakening during a stormy passage to Bermuda in 1980 were highlighted on two CNN documentaries about the former Beatle's life and death which aired yesterday [Dec 5]  to mark the 30th anniversary of his murder.
In both "John Lennon: Living In America" and "Losing Lennon: Countdown To Murder", music producer Jack Douglas discussed the sailing trip Lennon took to Bermuda from Rhode Island in the summer of 1980, a near-fatal experience which reconnected the singer/songwriter with his muse  after six years of semi-retirement in New York.
"They got in this big old storm. This old sailor got really sick. He told John to take the wheel. Torrential rains and waves pounded the boat …," the music industry veteran told CNN. "Right after this transformative, emotional and physically exhilerating experience on the sailboat, he arrived (in Bermuda) with this quiet and this space and it all came through him. John Lennon started making music again."
Members of the 43-foot ketch "Megan Jaye's" crew have talked about the severe gale the yacht ran into during its six-day crossing to Bermuda. saying novice sailor Lennon grasped the funamentals of weathering the storm with  an "intuition (that) was remarkable."
"Once I accepted the reality of the situation, something greater than me took over and all of a sudden I lost my fear," Lennon later tod then assistant Fred Seaman after arriving in Bermuda. " I actually began to enjoy the experience, and I began to sing and shout old sea shanties in the face of the storm, feeling total exhilaration. I had the time of my life."
The "Megan Jaye's" captain has said steering the ketch through the storm was "a tremendously cathartic moment for him. When I came back on deck several hours later, this was a man who was just enraptured –- it was stimulus worthy of this stimulus-addict of a guy". Another crew member could also sense Lennon's exhilaration: "Besides having his children, I think it was one of the happiest moments in his life."
Lennon spent several weeks in Bermuda after arriving on the island, renting a home in Fairylands and writing or polishing the songs which would appear on the final album released during his lifetime, "Double Fantasy". Locally recorded home demos of the Bermuda songs – some of them also included on the posthumously released "Milk & Honey" (1984) and the "Beatles Anthology" (1995) — have been uploaded on the Internet.
Named after a Bermuda freesia his four-year-old son Sean saw at the Botanical Gardens while visiting his father here, the title "Double Fantasy" was also a lighthearted reference to Lennon's long relationship with wife Yoko Ono. The album was recorded and released within months of the former Beatle leaving the island and returning to New York.  Lennon was shot to death outside his New York apartment building on December 8, 1980 by a mentally unstable fan just weeks after "Double Fantasy" was released.
Read More About
Category: All, Entertainment, Music