Bermuda will be centre stage in London next week when the Top Model Worldwide international model fashion search Grand Finals take place.The contest, now in its sixth year, will host models from 45 countries in the final countdown to the March 2012 Grand Finals.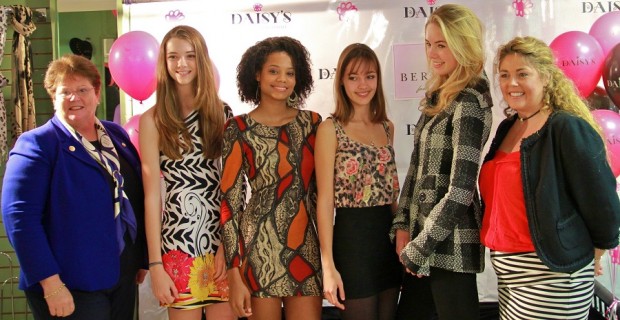 And the winner will receive a trip for two to Bermuda, courtesy of the Department of Tourism, as sponsor of the Winner's Grand Prize Package. The prize will be delivered to London by Dawn Zuill of Daisy's boutique, which hosted a 'send off' for the models yesterday [Mar.7]. Collections of Daisy's fashion lines including Analili and Garcia will be featured in the lineup of designers and labels at the Top Model Grand Finals on March 16-17.
Flying to London this week for the contest are Reigning Top Model Worldwide 2011 Winner Deandra Brangman and contestants Julia Lines, Kalena Astwood, and Katherine Arnfield.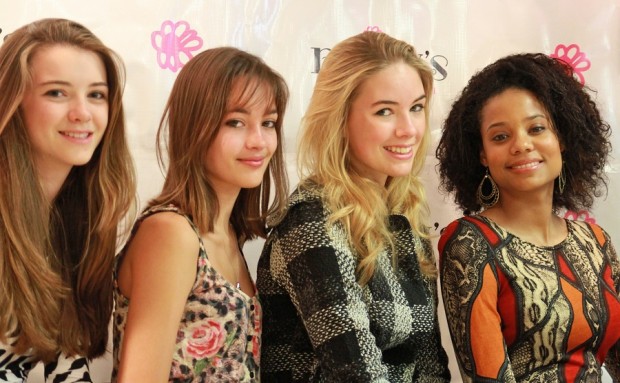 Daisy's Zuill said, "One of the reasons we founded Daisy & Mac and later Daisy's was to give back to the community and especially to help our young people grow and succeed both in Bermuda and around the world. That's why it has been such a pleasure to sponsor Deandra, the reigning Top Model Worldwide, and Kalena, Julia and Katherine, this year's Bermuda entries for The Top Model contest.
"Since last summer, we have seen these beautiful and intelligent young Bermudian women grow and mature and be exposed to the world of professional modeling. We have seen their pride in representing Bermuda and their growth in this exciting industry has been an absolute joy to watch.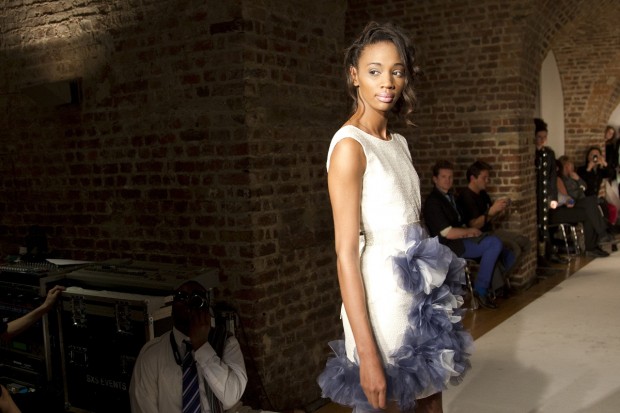 "That is also why we are so grateful to the Ministry of Tourism for recognizing, not only here, but in other events, that fashion is about more than beautiful clothes and beautiful people, but it is a platform that can help to expose Bermuda to the world.
"Deandra, Catherine and Julia have already demonstrated this through their participation in London Fashion Week, to which they were invited back this February, and where they represented Bermuda magnificently.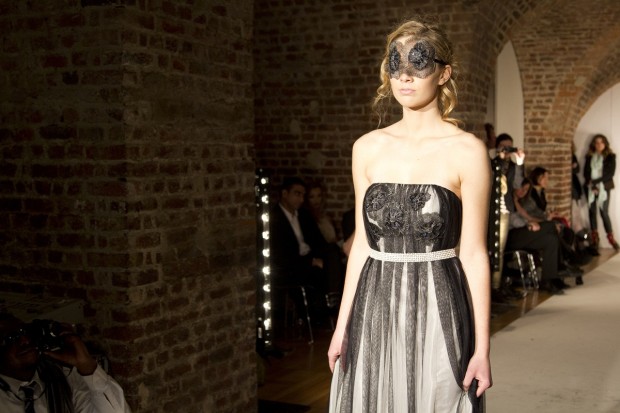 "We have pictures and video available for the media and we hope you will use them in your stories about these terrific young Bermudians. We hear so many negative comments about our young people that it is only fair that you should showcase these young achievers and let Bermuda and the world see what a positive difference they are making.
"We want to wish Kalena, Julia and Catherine the best of luck as they leave the Island to take part in this competition and to congratulate Deandra as she prepares to hand over her title to her successor. We just ask one thing of you all. Remember that this is not an end, but a beginning, and know that regardless of how this contest turns out, with hard work and determination, you can accomplish whatever you want in life."
Photos below of Daisy's Send Off, as well as London Fashion week, click to enlarge:
Read More About
Category: All, Beauty/Fashion, Entertainment, News, News, Photos, Style & Beauty